Vanessa Bryant's Emotional Tribute to Kobe Shared Memories of Their Beautiful Girls — Learn More About All 4
Vanessa Bryant delivered an emotional eulogy to her late husband, Kobe Bryant, at his memorial service on Feb. 24, which also honored their late daughter, Gianna. Throughout her speech, Vanessa recalled happy, beautiful memories of Kobe with their four daughters and shared how close he was with Gigi specifically. "They were funny, happy, silly, and they loved life," she said. "They were so full of joy and adventure. God knew they couldn't be on this earth without each other. He had to bring them home to heaven together. Babe, you take care of our Gigi, and I got Nani, BB, and Koko. We're still the best team."
Keep reading to learn more about Vanessa and Kobe's daughters, Natalia, Gianna, Bianka, and Capri.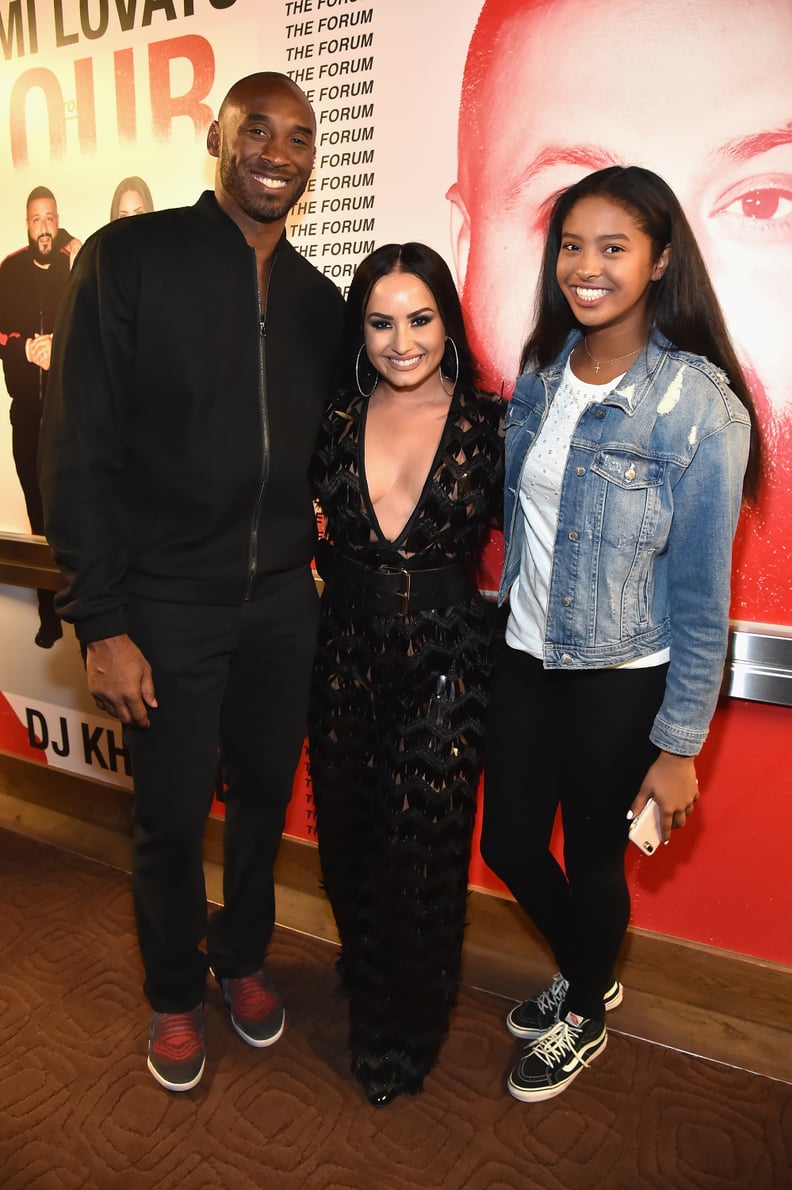 Natalia Diamante Bryant
Kobe and Vanessa's oldest daughter, Natalia, or "Nani," was born on Jan. 19, 2003. Kobe mentioned in the past that Nani is the calm and collected daughter, but it appears that Vanessa knows just how to playfully rile her girl up. When Natalia got her driver's license, Vanessa had her drive to In-N-Out Burger, and though most of us are powerless to french fries and have to start noshing on them on the car ride home, taking a few fries out of the drive-thru bag was a significant dig for Vanessa.
"My kid said no eating in her car so . . . " she wrote on top of a photo of herself with fries in her hand, Natalia behind her in the driver's seat. "(For the time she spilled a red 'sports drink' in my car)," she wrote, adding in the caption of the photo, "That freaking stain on my car floor never came out 🙃10 years later.... payback"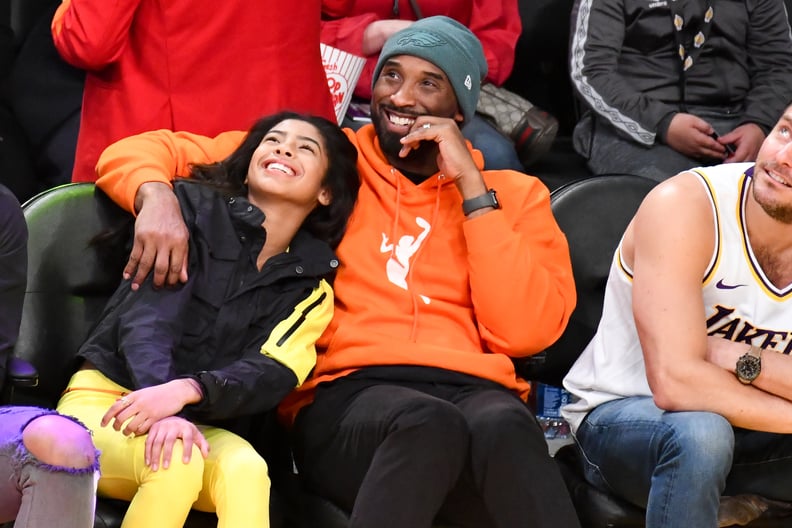 Gianna Maria-Onore Bryant
Vanessa and Kobe's second oldest, Gianna, or "Gigi," was born on May 1, 2006, and sadly passed alongside her dad on Jan. 26, 2020. The 13-year-old was following in her dad's footsteps as a great basketball player and was often referred to as "Mambacita," in reference to Kobe's nickname of "Black Mamba."
Kobe shared with Jimmy Kimmel in September 2019 that Gigi, as a second child, was "like a tornado." After noting that he loved being a dad to all girls, he mentioned Natalia's chill demeanor compared to Gigi's. "I always say if you look at the eldest daughter, she's always like the calm, responsible, thoughtful one, and then the second sister is like a tornado, like Elsa and Anna," he said. "That's certainly like our house, and then we have two other ones."
Since Gianna and Kobe's passing, Vanessa has opened up about the tragic loss of her daughter on more than one occasion. When Gianna's school retired her basketball jersey number, Vanessa shared a photo of the ceremony with the caption: "My Gianna. God I miss you. I've been so lucky to have woken up to see your gorgeous face and amazing smile for 13 years. Wish it would've been until my last breath. Mommy loves you to the moon and back. Infinity plus 1. #2 #Mambacita #GigiBryant"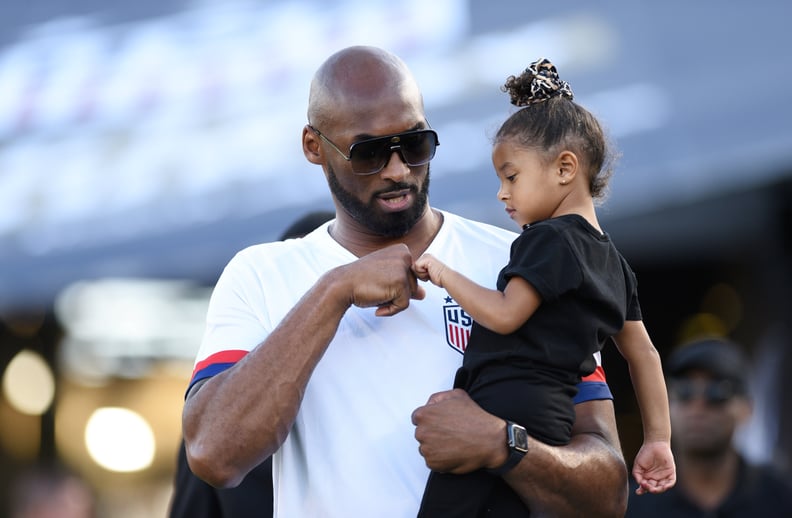 Bianka Bella Bryant
Vanessa and Kobe's second youngest, Bianka, or "BB," was born on Dec. 5, 2016. On her third birthday, Vanessa shared a sweet image of the toddler with the caption: "You have no idea how much you are loved, baby girl. You bring so much joy and sunshine to our lives and everyone you meet. Your smile is contagious and the twinkle in your eyes is mesmerizing. 🤩May you always have love, health, happiness and laughter."
Kobe also shared a post on Instagram at the time, writing: "Happy Birthday B.B I Can't believe you are 3 already! We love you little mamacita." The photo featured little Bianka on her late dad's shoulders.
Capri Kobe Bryant
The couple's youngest daughter, Capri, or "Koko," was born on June 20, 2019. Just after her birth, Kobe told Jimmy Kimmel that he was at first hesitant to give his youngest baby girl his name as a middle name, but as Kobe always spoke in life about legacy, we think it's pretty sweet.
And she looks like her dad — and big sister — too. Vanessa shared the above photo of her youngest daughter at nearly 2 years old with the caption: "It's the KOBE stare for me~Capri Kobe ❤️ Daddy and Gigi's twin."