What Happened Between Larsa Pippen and the Kardashians?
The Kardashians Have Been Eerily Quiet About Larsa Pippen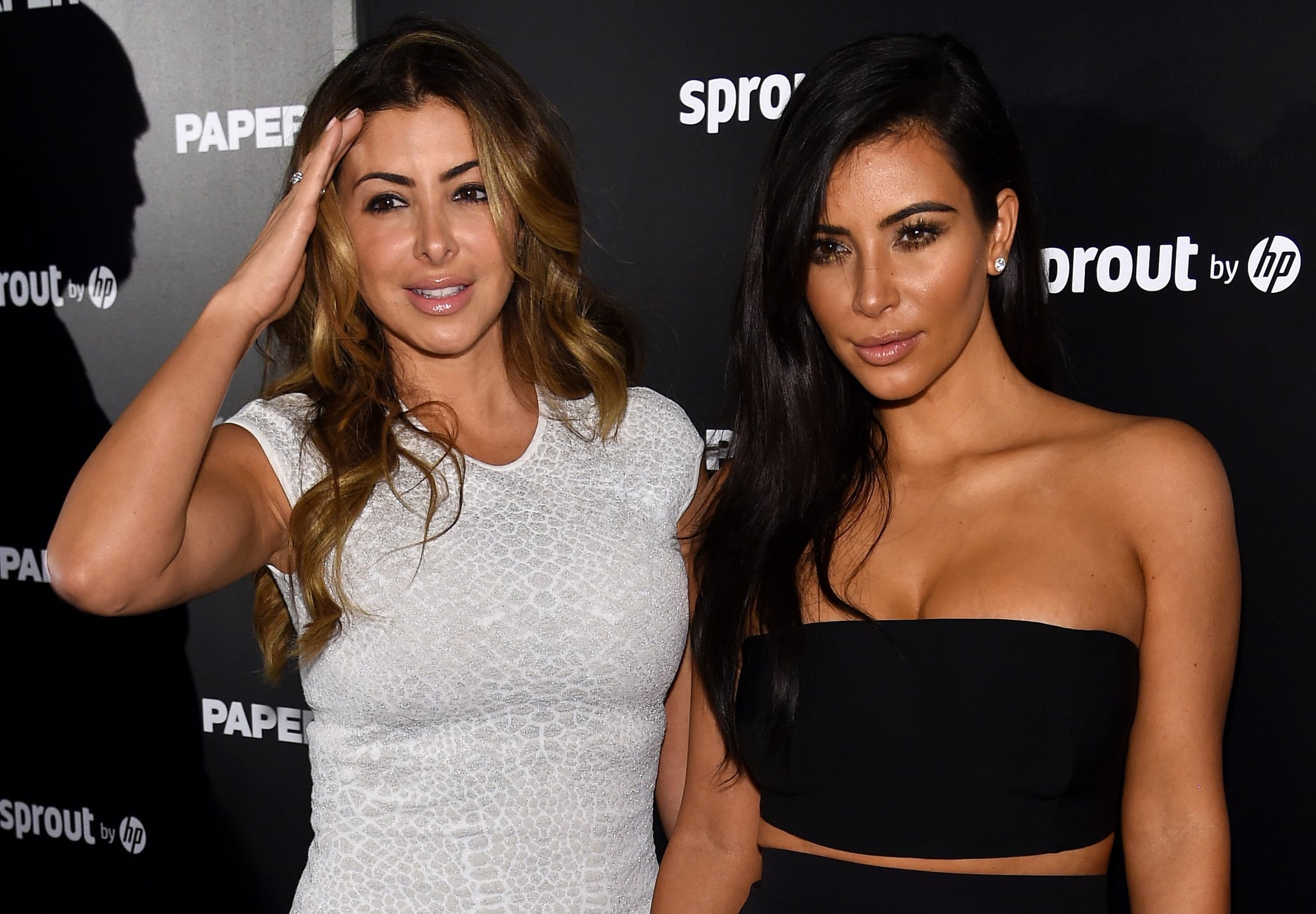 Image Source: Getty / Dimitrios Kambouris
If you've been keeping up with the Kardashians, then you're probably wondering what the hell happened between them and Larsa Pippen. Well, Larsa has finally broken her silence. In an interview with Hollywood Raw on Nov. 9, Larsa spilled all the tea, claiming that Kanye West brainwashed the entire family against her. She stated that Kanye felt threatened by her relationship with Kim Kardashian, but it didn't bother her when Kim stopped following her on Instagram.
"I just felt like, do what's best for your family. I love you; you and I are best friends; we've been through everything together. I would never do anything to jeopardize our relationship, we are like sisters, like family. But if you have to unfollow me to make your home a better place, then do it . . . So, if Kanye feels he and Kim are better without me, then let them be without me. I'm OK with that," she said. "I just feel like Kanye was in a place where he really didn't trust anyone with Kim, so I feel like I was the person that was like, 'Oh, don't be so close to her because you're so close to her' that kinda had something to do with it . . . He has literally brainwashed the whole family into thinking that like I don't even know what."
Larsa also revealed that she was actually seeing Tristan Thompson before Khloé Kardashian and mentioned an alleged incident in which Travis Scott apparently accused her of hitting on him at a club. "I was kinda seeing Tristan before Khloé. Before Khloé or any of them knew he existed. I was seeing him, I had him come to LA, I brought him to a party Kim had. I introduced him to all of them. Then a week later, or 10 days later, he started seeing Khloé, which is fine, I don't even care," Larsa said. "I feel like I ran into Travis Scott one night at a club and Travis called Kylie [Jenner] and said that I was hitting on him. That never happened."
Larsa, who is Scottie Pippen's ex-wife, has been friends with the family for several years now, often making appearances on Keeping Up With the Kardashians and joining them on vacation. But on July 21, fans noticed that the entire Kardashian clan suddenly stopped following her on Instagram without any explanation — not that we needed one, but given how open they usually are about coming for those who "wrong" them, it seemed a little mysterious.
Larsa, on the other hand, appeared to address the speculation on Twitter the following day, writing, "I Woke up this morning blessed and see that everybody is focused on who I am following and who I am not following on social media. I am focused on my children, my new fitness brand Larsapippenfitness, and my relationships in real life. Praying that everybody finds peace in their own lives and focus on what brings THEM happiness."
I Woke up this morning blessed and see that everybody is focused on who I am following and who I am not following on social media.I am focused on my children, my new fitness brand Larsapippenfitness, and my relationships in real life.

— Larsa Pippen (@larsapippen) July 22, 2020
Almost immediately, there were rumors that Tristan was somehow involved, and they were only kicked into overdrive when Kanye posted a since-deleted tweet that cryptically read: "Larsa." However, a source later cleared up the speculated drama to Entertainment Tonight, saying, "Larsa and the Kardashian sisters aren't friends anymore and have grown apart. The Kardashians felt Larsa wasn't bringing the best energy to their friendships and slowly drifted. No one has negative feelings toward one another, but they didn't see a reason to continue to stay close." Now I don't know about you, but I don't normally wake up one day and decide I don't want to be friends with somebody out of the blue. And knowing the Kardashian family's history, they don't either.
Four months later, the family have yet to publicly address the situation, whereas Larsa seems to have no problem talking about it. After fans quickly called her out for "copying" Kim's Tiger King costume on Halloween, she casually responded on Instagram, writing, "We went to a Halloween party days ago and I'm not trying to keep up with anyone else's costumes. Hope your Halloween is as sweet as you are 👅."
It's interesting to see how much Larsa has gotten away with without so much input from the family. Normally, the sisters would be all over social media, getting their legion of fans to turn against the other person — remember the full-fledged online attack they launched against Jordyn Woods? Yet when it comes to Larsa, not a peep from them. I'm not saying I condone bullying, I'm just curious what makes the situation with Larsa so different? Why aren't they coming down on her the same way they did for Jordyn? Jordyn publicly denied any wrongdoing, while Larsa is over here spilling all their personal drama. Why aren't the Kardashians giving Larsa that same energy? Can someone please explain?