Where Did Princess Margaret Live?
Princess Margaret Lived in a String of Luxurious Royal Houses, Because of Course She Did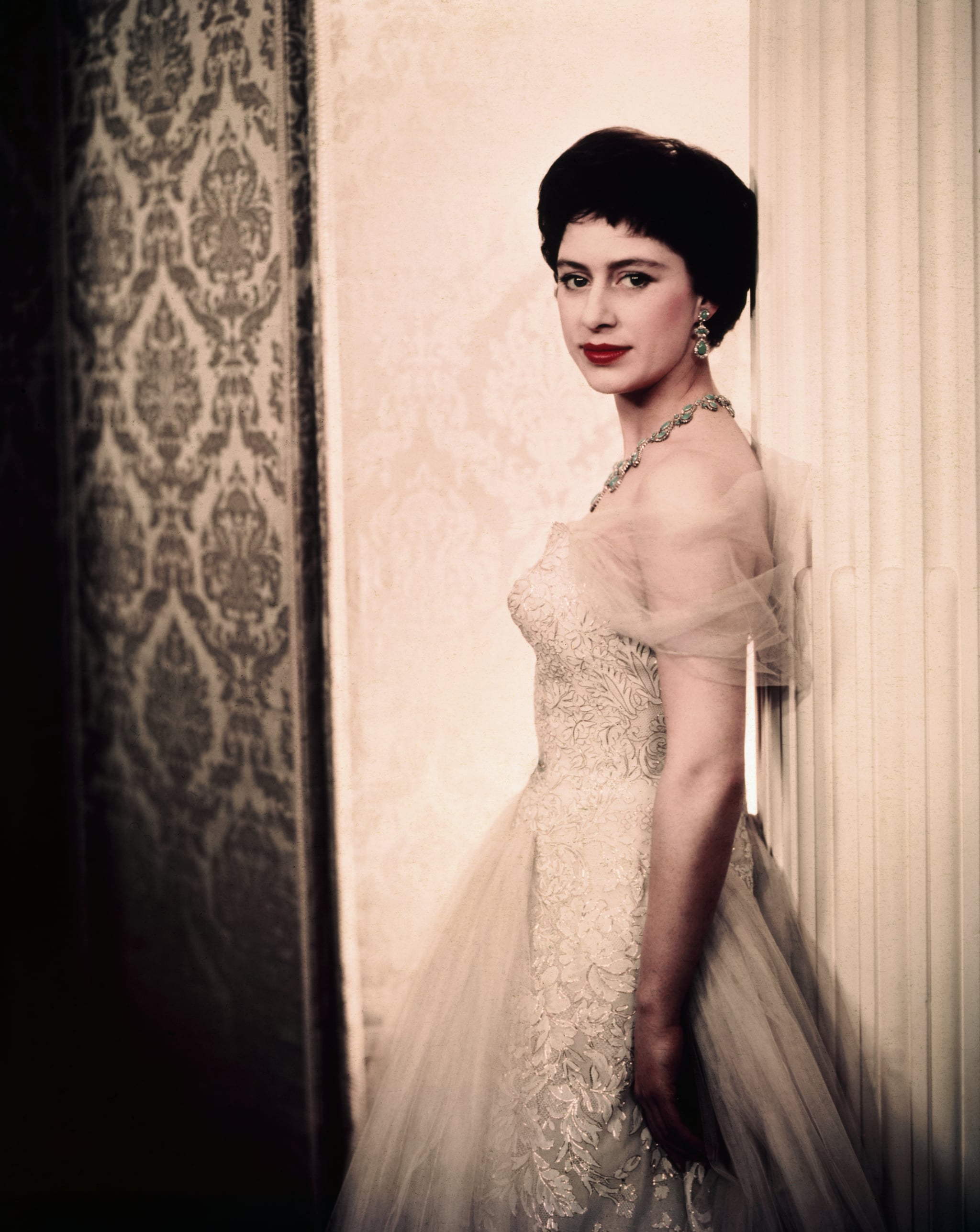 Buckingham Palace, Kensington Palace, Clarence House — name a royal residence, and Princess Margaret likely lived there over the course of her vibrant royal life. In season three of The Crown, we can expect to see her marriage unravel in Kensington Palace where she lived with Antony Armstrong-Jones (also known as Lord Snowdon) for most of their 18 years as a married couple. Before Snowdon and after, the princess's living arrangements seemed to change nearly as frequently as she slipped on different fabulous dresses for wild nights out.
When her father, George VI, became king after his brother abdicated the throne, Margaret moved with her family to Buckingham Palace. During World War II, she and her sister (and future queen) Elizabeth were sent to the safety of Windsor Castle away from the bombings that made London a dangerous place for the young heirs at the time. After Elizabeth became queen, the princess and her mother moved to Clarence House — the modern-day residence of Prince Charles and Camilla, Duchess of Cornwall. Two rooms were combined into The Garden Room to create Margaret's living space.
Once Margaret married Lord Snowdon, she and her new husband moved into Apartment 1A at Kensington Palace. This isn't your average apartment by any means. Apartment 1A is a sprawling, four-story, 20-room residence that's currently occupied by Prince William and Kate Middleton. The home underwent a £1 million renovation when the Duke and Duchess of Cambridge moved in, according to Vogue, but the place where the princess raised her children, David and Sarah, wasn't exactly shabby when she called it home.
Kensington Palace was just one place that Margaret spent her time during and after her marriage. She often escaped to Mustique, a remote island where she was gifted a parcel of land on which she built a vacation home, which she dubbed Les Jolies Eaux (a phrase meaning "Beautiful Waters" in French, according to Travel + Leisure). Her island escape allowed the princess to enjoy some much-needed privacy, but it wasn't completely free of the paparazzi. In 1976, she was spending time with her young paramour Roddy Llewellyn when a paparazzo snapped compromising photos of the pair. The images sparked a royal scandal, and gave Snowdon, who was having his own affair, an excuse to file for divorce.
Even after the photos were released, Margaret continued to return to Mustique. In the BBC's 2018 documentary The Rebel Royal, Basil Charles, the former owner of Basil's Bar on Mustique, said of the princess, "She wanted to have the [royal] life, but she also wanted to have a normal life." Even though the refuge of her island paradise was invaded, Les Jolies Eaux remained an oasis of normalcy for the princess after her marriage ended. "I had always longed to build a house," she said, per The Independent. "I put up a portrait of the queen for people from abroad to see it's an English house."
From the royal chambers of Buckingham Palace to the freedom of Mustique, the places that Princess Margaret called home during her life are as interesting and varied as the enigmatic rebel princess herself.