Saweetie Keeps Her Relationships Under Wraps
Saweetie appears to have a new love in her life! Ahead of Valentine's Day, the 28-year-old rapper teased a new love interest on Instagram. Saweetie shared a photo kissing the top of a man's forehead, but his back was turned away from the camera. She captioned the photo with a shushing emoji. She later posted a photo of what appears to be a different man. The picture depicted a shirtless man wrapping his arms around a bikini-clad Saweetie, cropped so his face wasn't visible. She later put rumors to rest confirming that the images were tied to her new music video for the single "Closer" featuring H.E.R.
Most notably, Saweetie was linked to rapper Quavo from 2018 to 2021. Following their breakup, the rapper was rumored to have dated Roddy Ricch after they were spotting sitting next to each other at a Los Angeles Lakers basketball game in October 2021, which she denied; Lil' Baby in November 2021, which he denied; and Damson Idris in November 2021 after he posted a video of Saweetie playing piano for him. Idris recently squashed the dating rumors in an interview with GQ, noting that they are just friends and he's single.
However, if you do shoot your shot with Saweetie, she previously told POPSUGAR, "My ideal first date is probably the arcade. I need to know that this person is fun, because I'm really fun and I want to have fun. And don't let me beat you, I like a challenge." Keep reading for more on Saweetie's relationship history.
01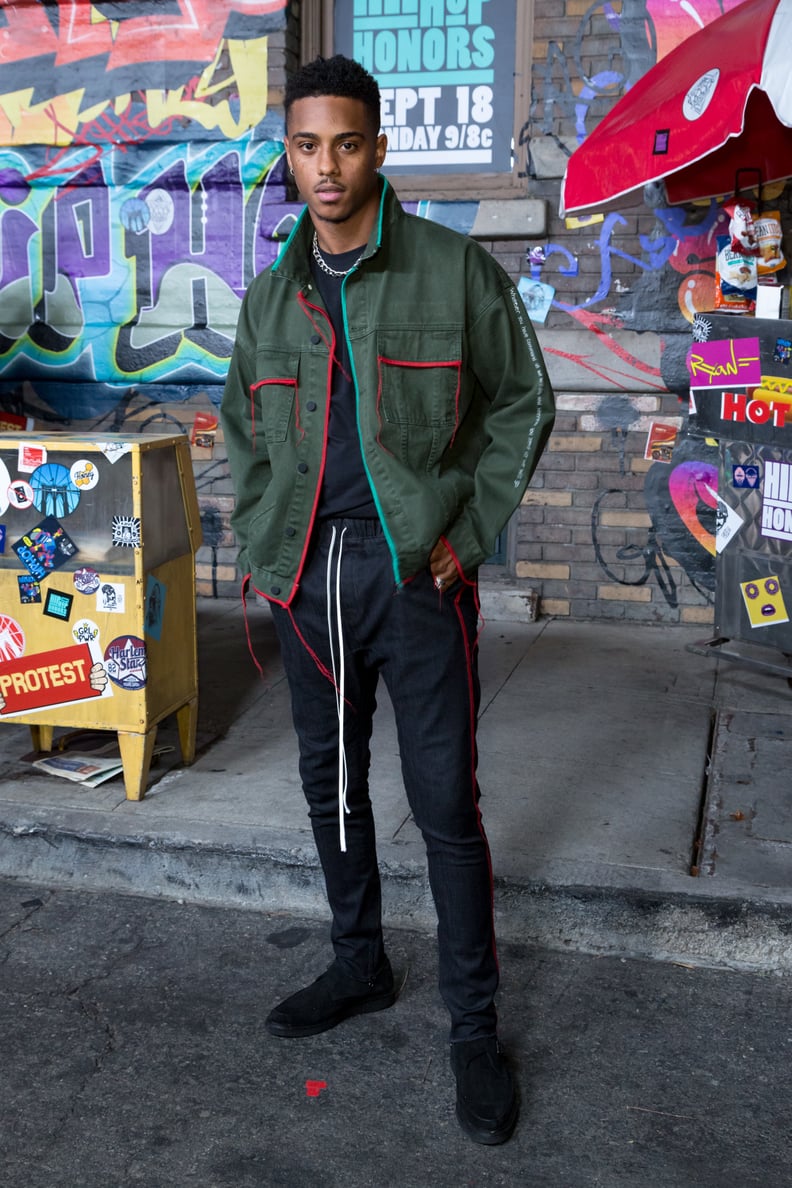 Keith Powers
Saweetie and Keith Powers reportedly dated for four years, with their relationship ending in 2014. Though the two have not spoken in detail about their relationship, Powers told "Hollywood Unlocked" after their split, "I was in a relationship for four years from, like, 18 to 22 . . . We separated because it was just too toxic."
02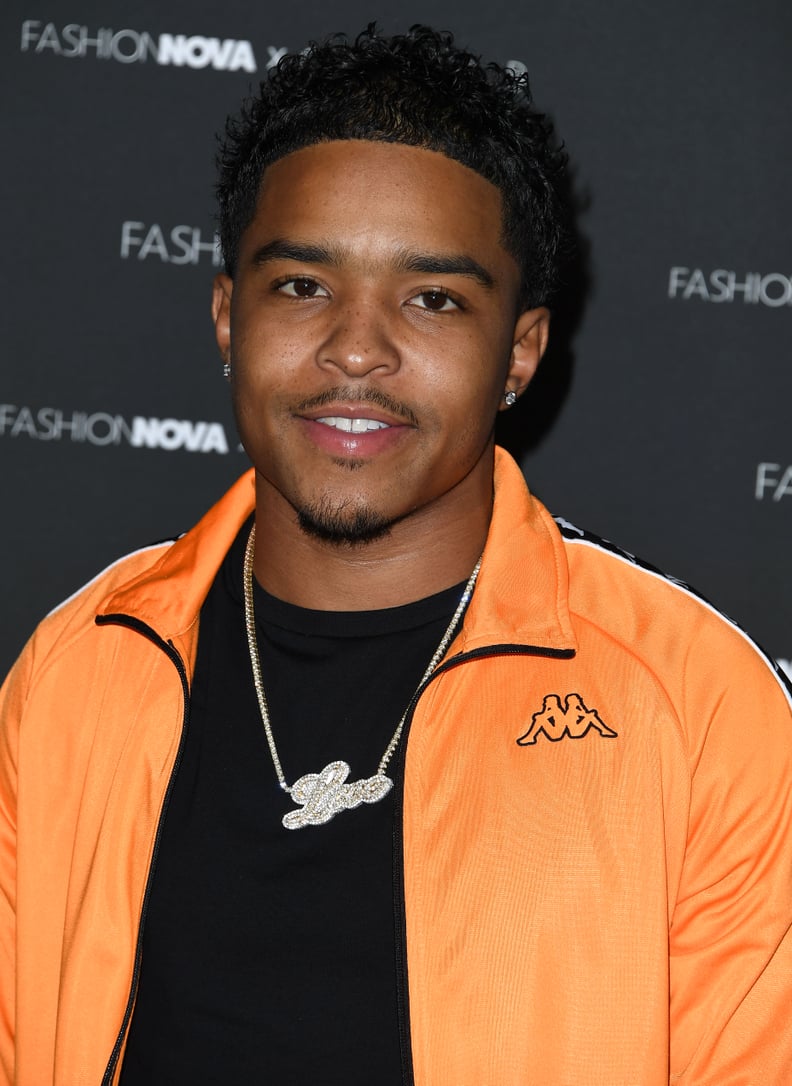 Justin Combs
Saweetie dated Justin Combs after Powers. The pair met in the summer of 2016, per Capital XTRA. It's unclear when the pair broke up, but her 2018 single "B.A.N." is rumored to be about their relationship.
03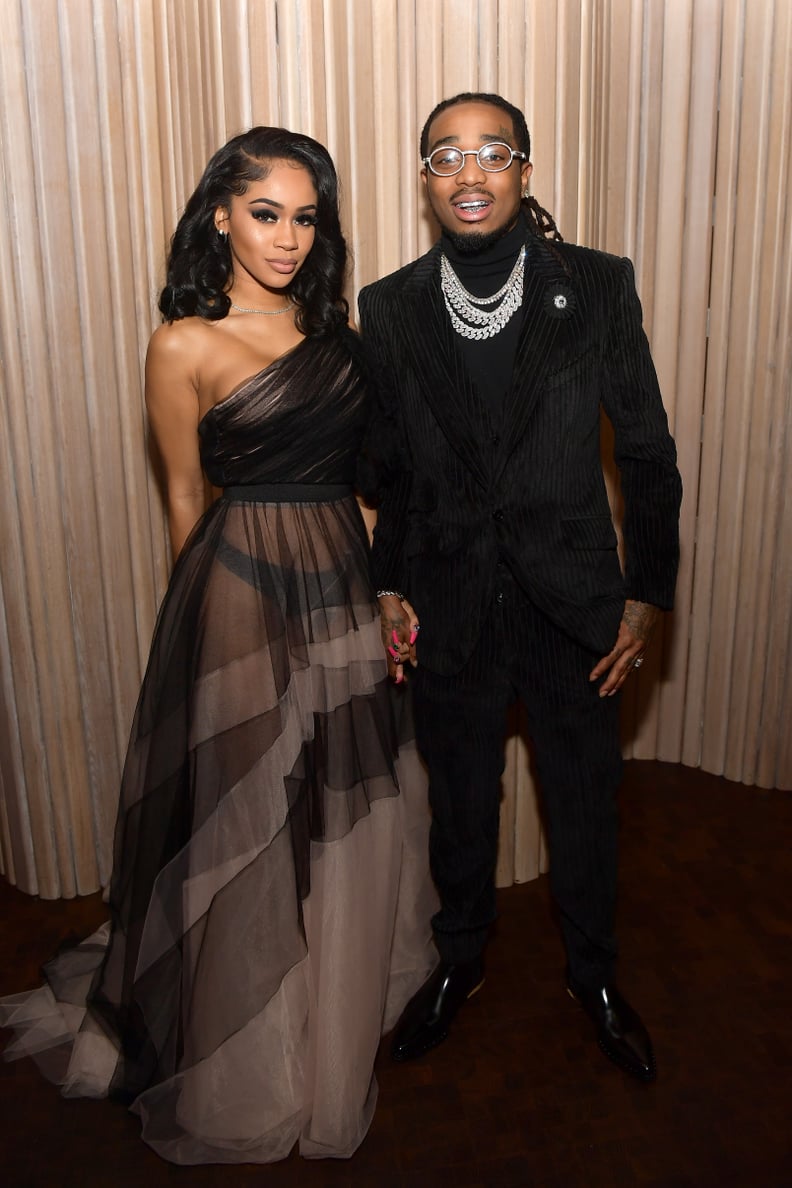 Quavo
Saweetie and Quavo dated from 2018 to 2021. In a "GQ" cover story in 2020, the Migos rapper told the outlet he slid into her DMs. "I told her, 'You an icy girl, you need a glacier boy,'" referencing her song "Icy Girl."
Their split became volatile online after rumors of Quavo cheating. "I'm single. I've endured too much betrayal and hurt behind the scenes for a false narrative to be circulating that degrades my character. Presents don't band aid scars and the love isn't real when the intimacy is given to other women," Saweetie tweeted in March 2021.
In response, Quavo tweeted, "I had love for you and disappointed you did all that. You are not the woman I thought you were. I wish you nothing but the best."