Beanie Feldstein Shares How Girlfriend Bonnie Helped Her Understand Love: "Now I Get It"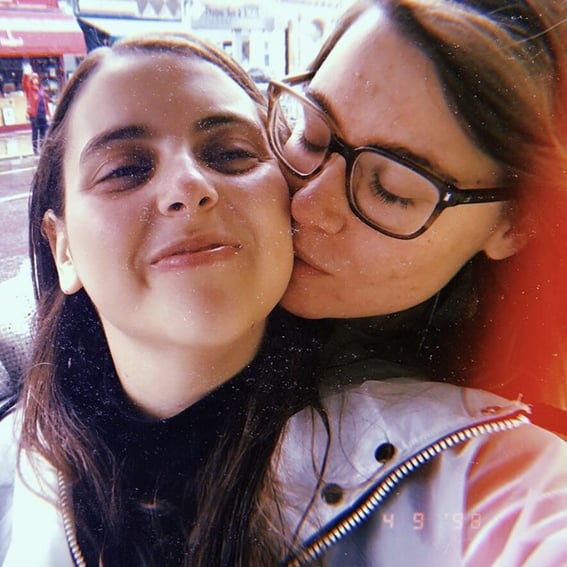 Beanie Feldstein is giving us a peek into her romance with girlfriend Bonnie Chance Roberts. In Teen Vogue's October cover story, the 26-year-old actress opens up about how the film producer introduced her to a whole new world of love and commitment. Prior to meeting Bonnie, Beanie admitted that being in a relationship "just wasn't something I thought about or craved." But all that changed when the two met on the set of this year's How to Build a Girl, and Beanie realized what all the hubbub surrounding love is about. "Whoa! Now I get it . . . I get why people write songs," she added.
The Lady Bird star went on to share how gender didn't play a role in her feelings for Bonnie; she just fell for the person. "Not to sound flippant, but I was in love with her and all of her, and she's a woman," she said. "That's not scaring me or deterring me. And it wasn't just women in general; it was her specifically." This echoes the same sentiment Beanie had while opening up to People about her sexuality and queer identity in May. "For me in my life, it is a part of who I am but it is not at all my defining feature," she told the outlet. "It doesn't mean I don't love my girlfriend, it's just part of who I am."
It's unclear when the duo started seeing each other, but Bonnie began sharing snippets of their relationship in October 2018. Look ahead for more snapshots of the adorable couple!