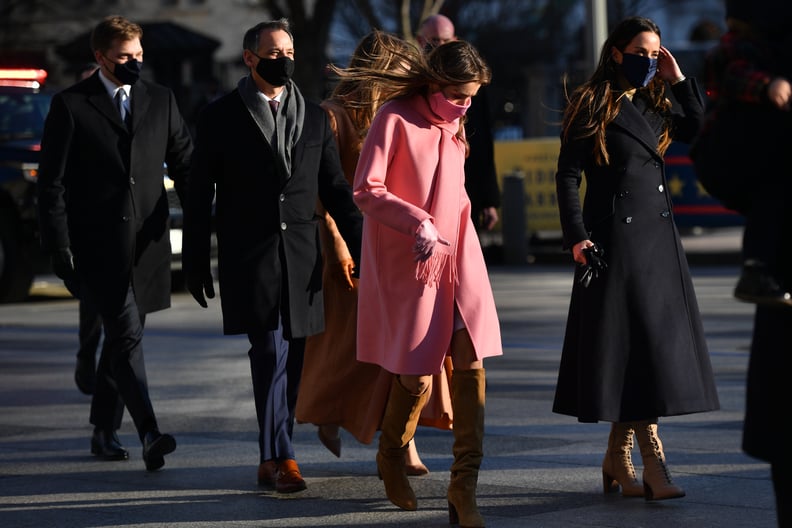 Getty | Mark Makela
Joe Biden's grandchildren made major headlines for their sweet support (and their amazing style!) at his presidential inauguration. Among them was Natalie Biden, the president's 16-year-old granddaughter. Easily spotted in the inauguration crowd with her gorgeous, vivid pink coat and matching mask, the high-school student is one of the younger Biden grandchildren and one of the more private ones. As you might expect from a young member of a political family, she's stayed mostly out of the spotlight, but she's also been there every step of the way to support her grandfather's run for the presidency, and we suspect we'll see more of her as she grows older and her family settles into being the extended first family. Here's what we've learned so far about Natalie.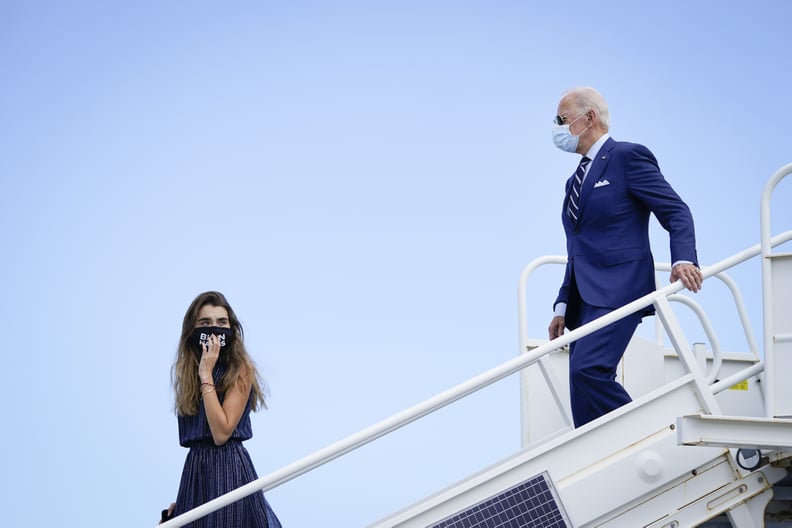 She's the Daughter of President Biden's Son Beau
Born Aug. 4, 2004, Natalie is the oldest child of the president's late son, Beau, who passed away from brain cancer in 2015. She has one brother, Robert Hunter Biden III, who is two years younger.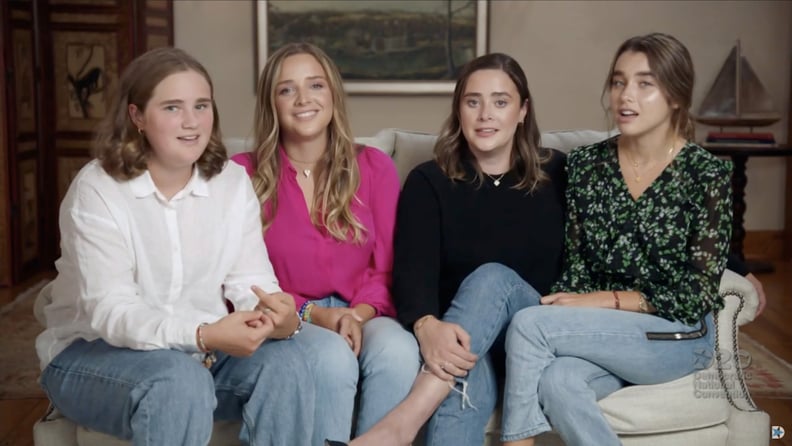 She Helped Campaign For Her Grandfather
Along with her cousins (from left: Maisy, Finnegan, and Naomi), Natalie joined the campaign trail during her grandfather's 2020 road to the presidency. "Pop told us that this election would be totally different from any other election, ever. He was worried how it would affect his kids," she said during a taped segment at the Democratic National Convention. "We just knew that he had to run, and we weren't gonna take no as an answer."
Just because they're close, though, doesn't mean she'll cover for him! In the same DNC segment, Natalie was the one who jokingly called out her grandfather for his ice cream habit. "[He eats] in the freezer so that my grandma doesn't see. He hides it!" she revealed with a laugh.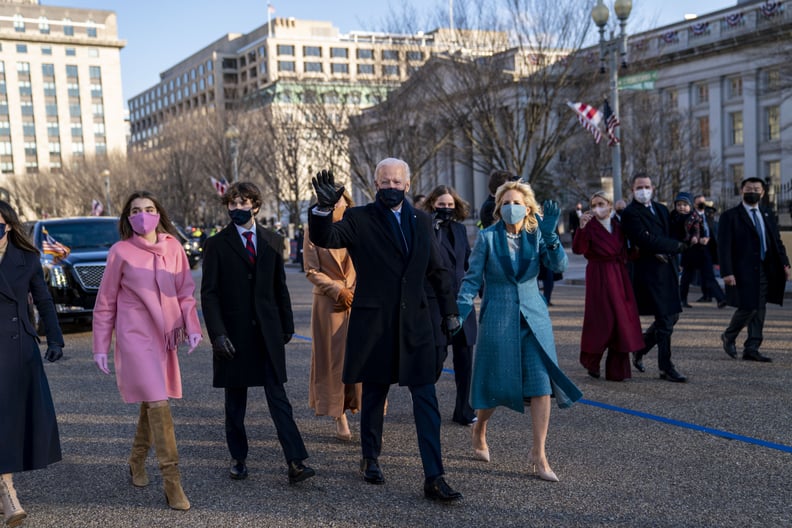 Her Name Honors Her Aunt
Like many of the Biden grandchildren, Natalie's name was chosen to honor another member of her family. Her full name is Natalie Naomi Biden — her father, Beau, picked her middle name to honor his younger sister Naomi, who died in the car crash that also killed their mother in 1972.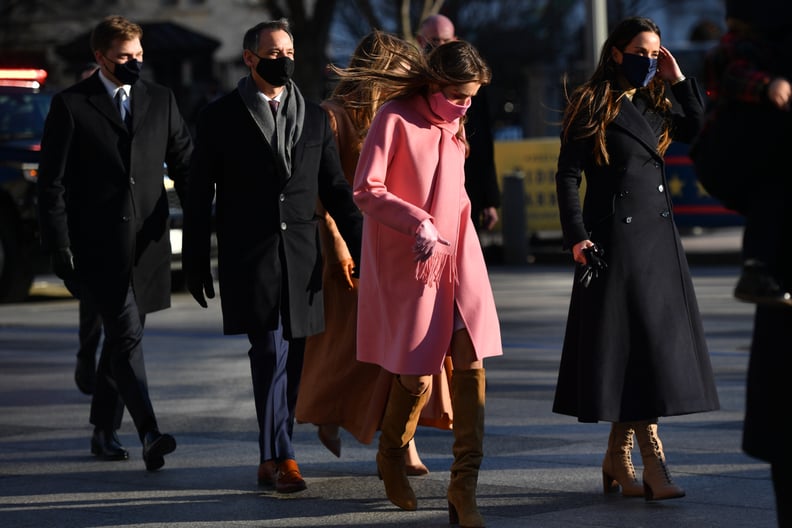 She's Quickly Becoming a Style Icon
Natalie's coordinated pink ensemble, a custom Lafayette 148 New York outfit, at her grandfather's inauguration has launched her into the realm of young style icons.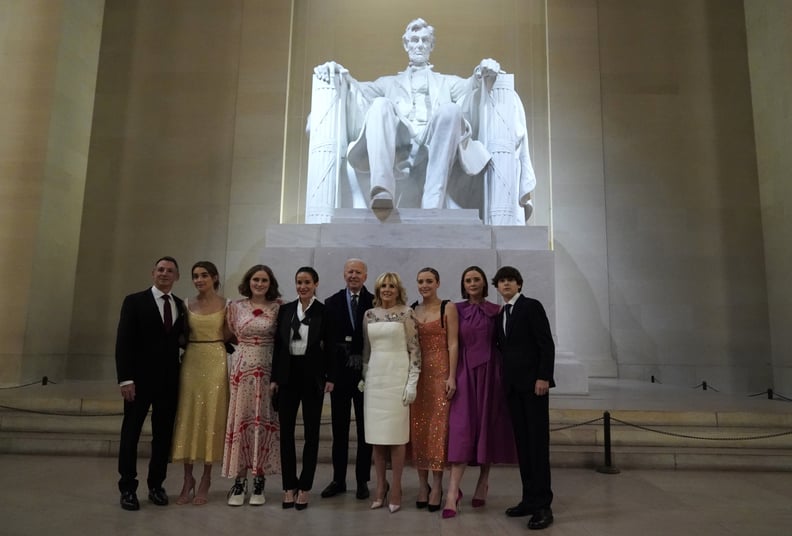 She's a TikTok Star Already
Natalie keeps her Instagram private, but she's a rising star on TikTok! As of January, she already has gained over 1.5 million followers, despite only posting a few videos so far.