There's a reason everyone is talking about Lupin: because it's really freakin' good. Inspired by Maurice Leblanc's famous character, Netflix's French crime series revolves around a mild-mannered thief named Arsène Lupin, who's played by an actor you may just recognize. French actor and comedian Omar Sy is known for his roles in X-Men: Days of Future Past and Jurassic World, as well as popular French films like The Intouchables and Samba, among several others. Omar is also a devoted husband and a father of five, and we have a feeling his career is about to take off. Here's what you should know about the Lupin star.
01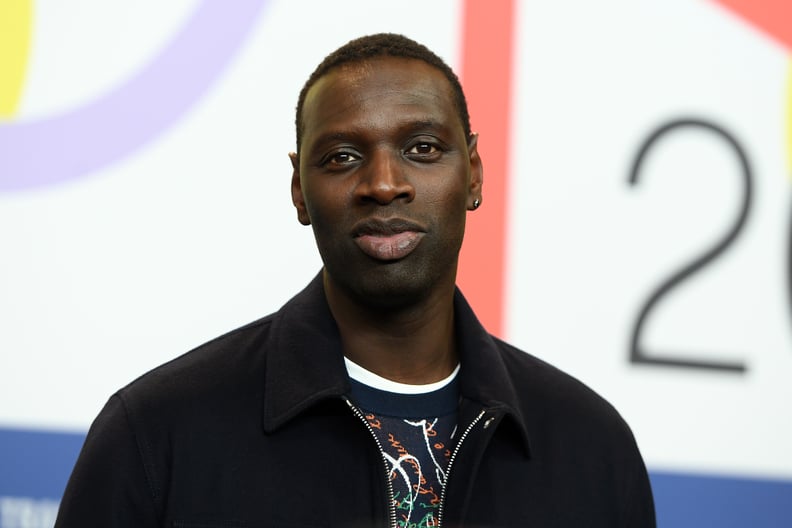 He Has No Professional Acting Training
Before landing his breakout role in 2011's The Intouchables, Omar was a comedian who had a long-running TV show on Canal+ with his comedy partner, Fred Testot. When he was approached by directors Éric Toledano and Olivier Nakache to star in a short film back in 2000, he had no professional acting experience, and as he told Collider during a February 2013 interview, he's still not sure why they approached him.
"Maybe it's a gift from God," Omar said when asked how the role came to be. "They trust me and they came to me and said, 'Do you want to act in our movie?' It was for a short movie. I said, 'I'm not really an actor,' and they said, 'We are not really directors.' So, we started like that. It was funny. They are very talented. They are very good writers and they are able to write the truth, so it was easy for me to act because it's easy for an actor to act the reality. I never took any drama school, so it's just life school." He then went on to work with Éric and Olivier on several more projects, including The Intouchables.
02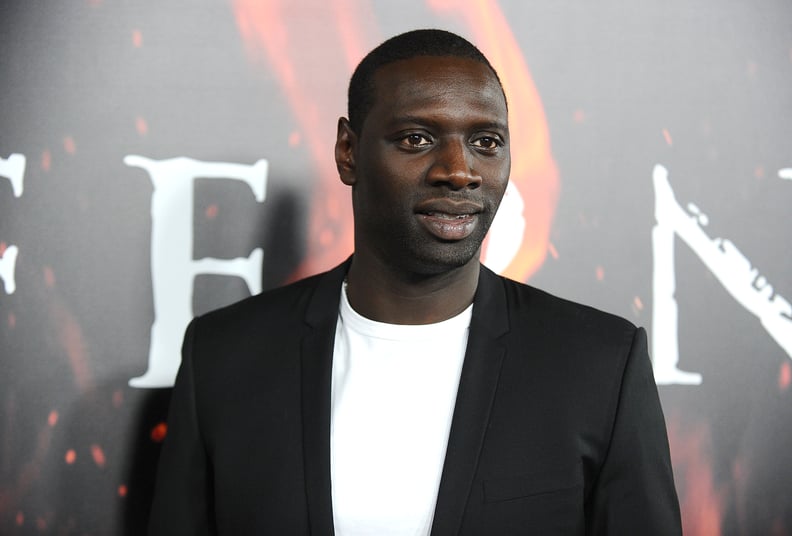 His Role in The Intouchables Inspired Him to Learn English
Omar's life changed after he starred in The Intouchables, especially after the movie became a huge hit in the US. Suddenly, English-language roles became available to him . . . which meant he had to learn English. As he explained to LRM Online in April 2020, "Everything changed because I had more choices in movies, or movies in English. I had to learn English. I changed the place I live. I was living in Paris. I now live in Los Angeles."
The film didn't just change the roles available to Omar. Suddenly, he found himself with far more attention. "My way to see the work changed, too, because the projects are different and I have more choices. So I had to pick different things," he continued. "I had more mics in my face . . . you know people are listening, so you have to be careful. That's a good awareness, because in the beginning I was talking just like that. I was just a young guy, happy to be here, but when you are happy you say things and then you see the consequences. So you start to think, okay, when I say that, that's what they hear. That's what they do with that."
03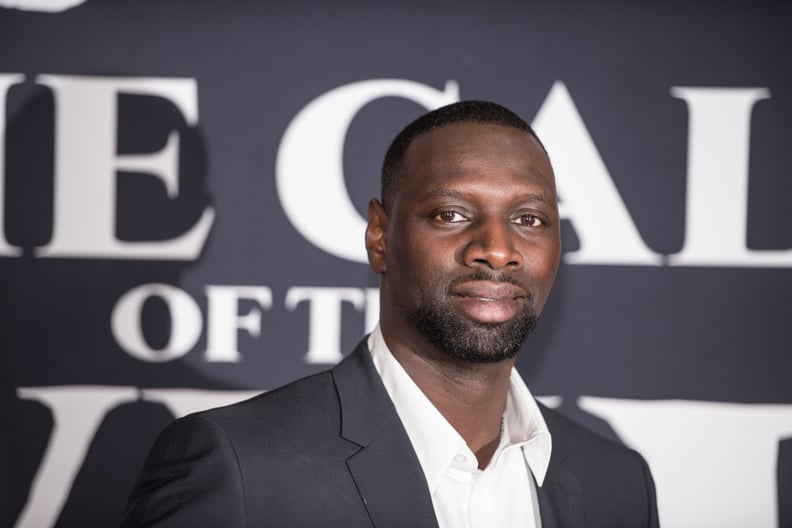 He Considers Himself an Actor, Not a Black Actor
Thanks to his role in The Intouchables, Omar won the César Award for best actor, making him the first Black actor to ever win the award. "When I won, it was really a special moment in my life, and I knew it would change everything after that," he told the Philadelphia Sun in November 2016. "But I never thought about being the first Black actor to win, even though everybody else talked about that. If I stop to think as a Black actor, people will see me differently. If I play as a Black actor, people will only see that."
For Omar, it's important that he's seen not as a Black actor, but as simply an actor. "I think my key was to perform as an actor, not as a Black actor," he said. "And after winning the César, I was an actor with a César. There are many more adjectives to describe who I am. I'm not only Black. When I won the César, I was, first of all, an actor . . . I had to stop seeing myself in such a limited way. I started doing that as a teenager, and here I am today, because of that. I believe that's the best way to change things for Black people."
04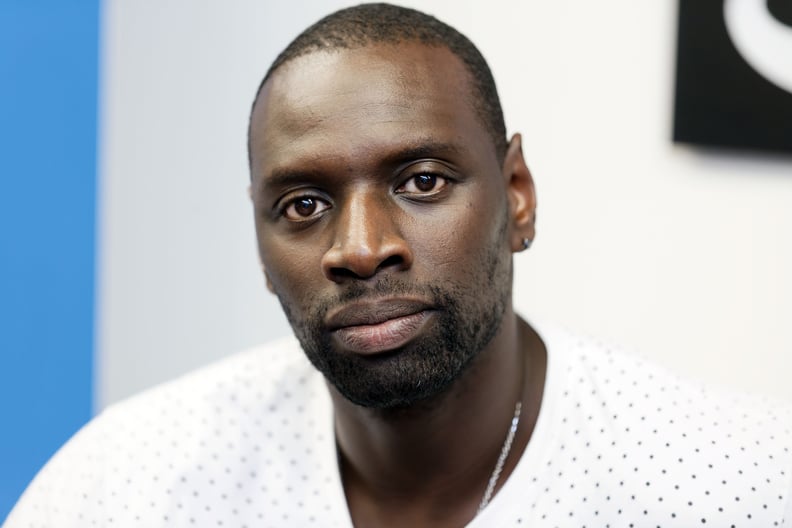 He Is the Son of Senegalese Immigrants
Omar worked with the writing and directing team of Éric and Olivier again for 2013's Samba, in which Omar plays a migrant from Senegal to France. For Omar, the story was personal, since his parents are immigrants from Senegal. "I watched a lot of documentaries and read a lot of material on immigration laws," Omar told the Traveling Boy blog when asked how he prepared from the role. "I also had stories from my parents, but it was in the '60s and it was a different time for France and a different time for immigrants."
According to Omar, he has nothing but happy memories from his childhood in France, where he lived in a low-income suburban housing project with his parents and seven siblings. By taking on the role in Samba, Omar hoped to break down some of the stigma attached to being an immigrant. "That's why we do movies like this, just to break down the stigma that divides people," he added. "The best way to fight it is with a movie, which shows people helping each other."
05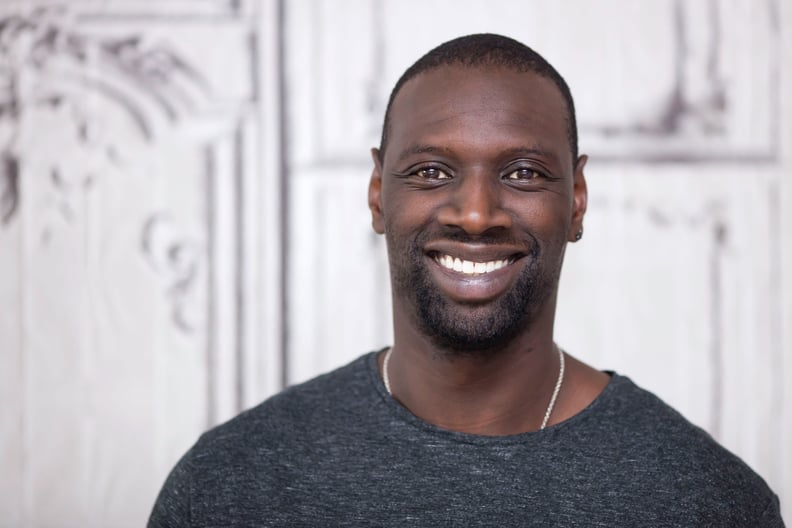 He Identifies With Both French and African Culture
As someone with African heritage who was raised in France, Omar identifies with both French and African culture. Though he once felt torn between his two identifies, Omar now feels proud to identify with both. "I feel completely French," he told NPR in June 2012, "but it's true that as the son of immigrants, I struggled with my identity, especially in my teenage years. But I've been able to take aspects of both French and African culture and I'm all the richer for it, even if it does mean I have a little more baggage than most people."
06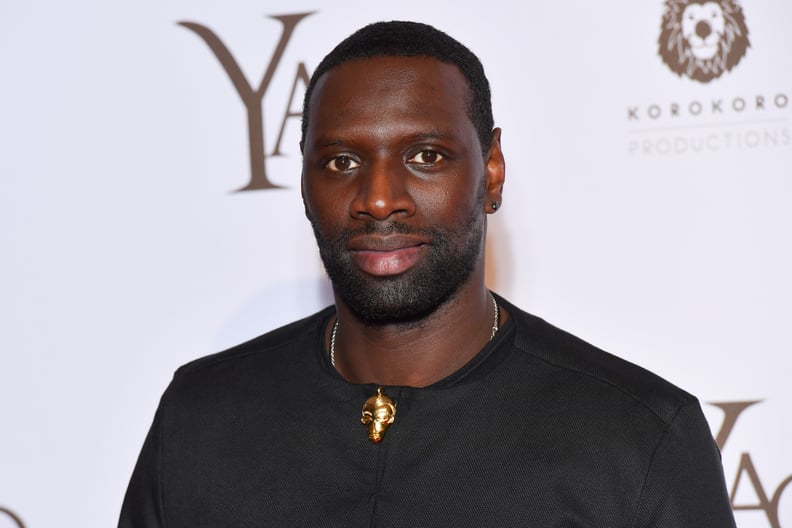 His Goal as an Actor Is to "Make People Feel Something"
When asked by LRM Online how he chooses what roles to take on next, Omar said there are several factors that he takes into consideration, but mostly, he selects roles that can help him make a difference. "I think as an artist, it's wonderful that you can be in a movie and make people travel with enjoyment, like entertaining people. It's really good to do that," he said. "As an actor, the thing I want to do most, is to just make people feel something. It can be anything like laugh, cry, think . . . I just want people leaving the room feeling differently. I can do many films, but it's always about the same thing. Moving people."
07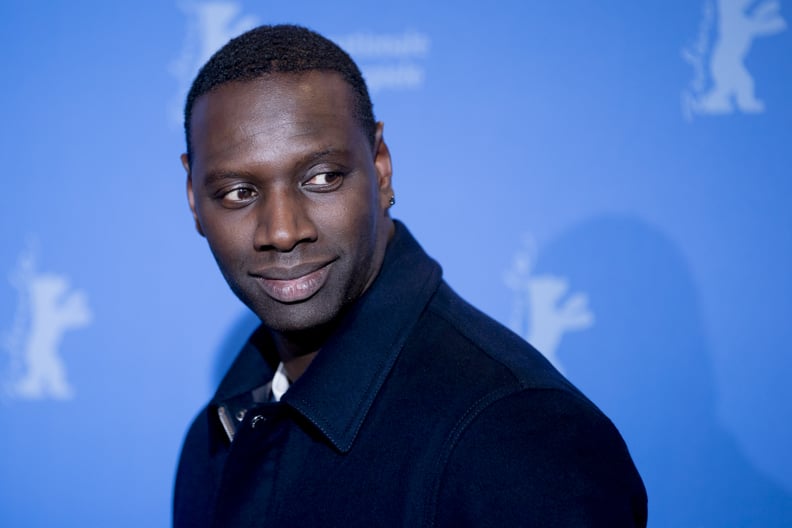 He Doesn't Believe in Making Plans For the Future
For Omar, making plans is difficult, as it seems life is always taking him by surprise. "I am always ready and prepared to the best and the worst. And I just take it as it comes," he told LRM Online. "I can't make plans, I never did. The plan I had for my life is far, far away from here. And it's so small compared to now. So I'm not good for plans. The plan I made is worth nothing compared to what I am living. So, life is stronger than me and more fun. So let's go."