Everyone Pamela Anderson Has Married, From Tommy Lee to Dan Hayhurst
Pamela Anderson is a lover of love. Throughout the years, the "Baywatch" star and former Playboy model has romanced her fair share of suitors and tied the knot with five men — including repeat marriages with Rick Salomon. "I'm a hopeless romantic and I do believe in [love] . . . I love traditional marriage," Anderson once said on "The Wendy Williams Show" in 2016.
Anderson's most notable relationship was with Lee, her first husband, with whom she shares sons Brandon Thomas, 26, and Dylan Jagger, 25. Anderson and Lee's relationship came back into the spotlight in 2022 as the subject of Hulu's "Pam & Tommy" series, which focused on their infamous leaked sex tape. Anderson denounced the show for not consulting her prior, however, she did tell her own side of the story in her candid Netflix documentary, "Pamela, a Love Story" — part of which revisits her and Lee's relationship and their tumultuous split.
In the documentary, Anderson gets emotional when discussing her marriage with Lee, revealing that she never truly got over their breakup. "Even though I thought I could re-create a family, or fall in love with someone else, it's just not me," she says. "So I think that's probably why I keep failing in all my relationships . . . I think I'd rather be alone than not be with the father of my kids."
Keep reading for Anderson's entire marriage history.
01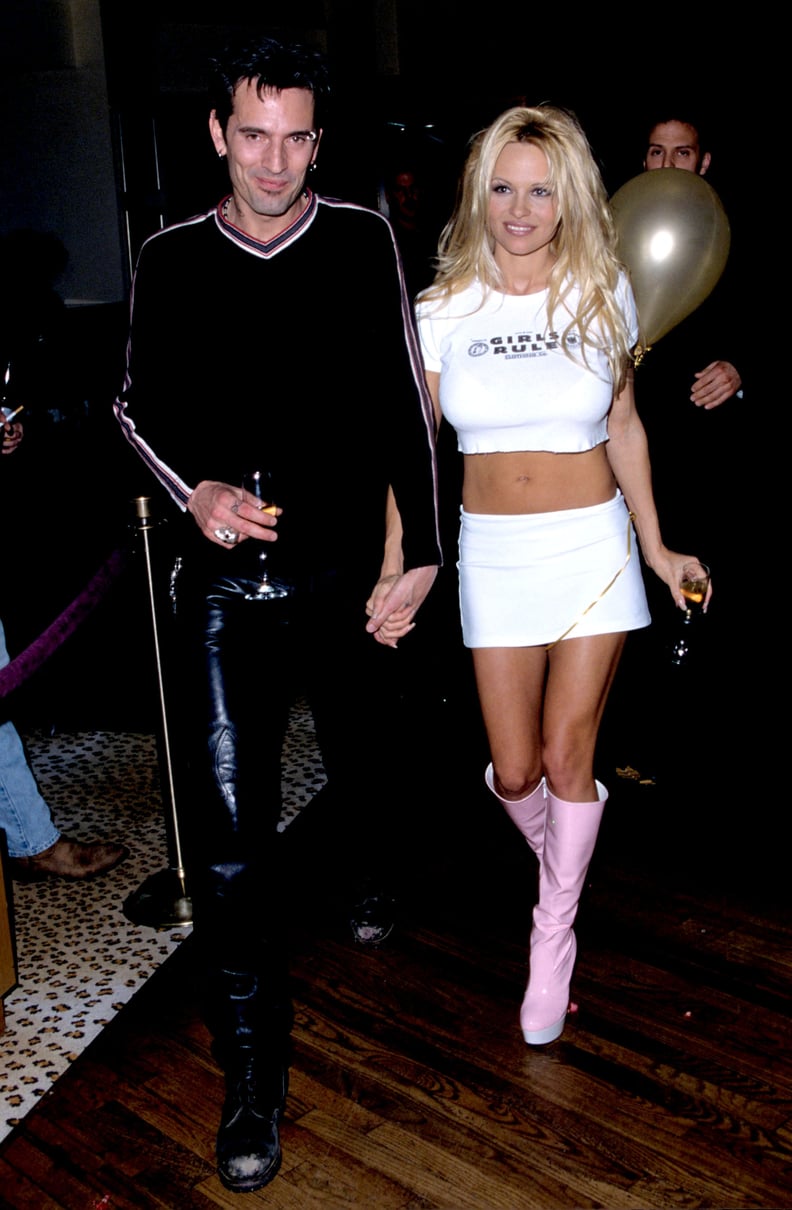 Pamela Anderson and Tommy Lee (1995-1998, 2008-2010)
Anderson and Lee first eloped in Cancun, Mexico, in February 1995. They famously tied the knot after knowing each other for only 96 hours. The couple welcomed their first son, Brandon, in June 1996, followed by their second son, Dylan, in December 1997.
Their relationship faltered in 1998 when the Mötley Crüe drummer assaulted the "Baywatch" actor. He was arrested and sentenced to six months in jail for spousal battery, per Los Angeles Times. Anderson filed for divorce that year.
Over a decade later, they gave their relationship a second shot. "Pamela and the kids have moved in with me," Lee told Rolling Stone of their rekindling. "It's awesome, man. It's definitely working. You can tell on the kids' faces — they're happy when we're together." They eventually split again in 2010.
02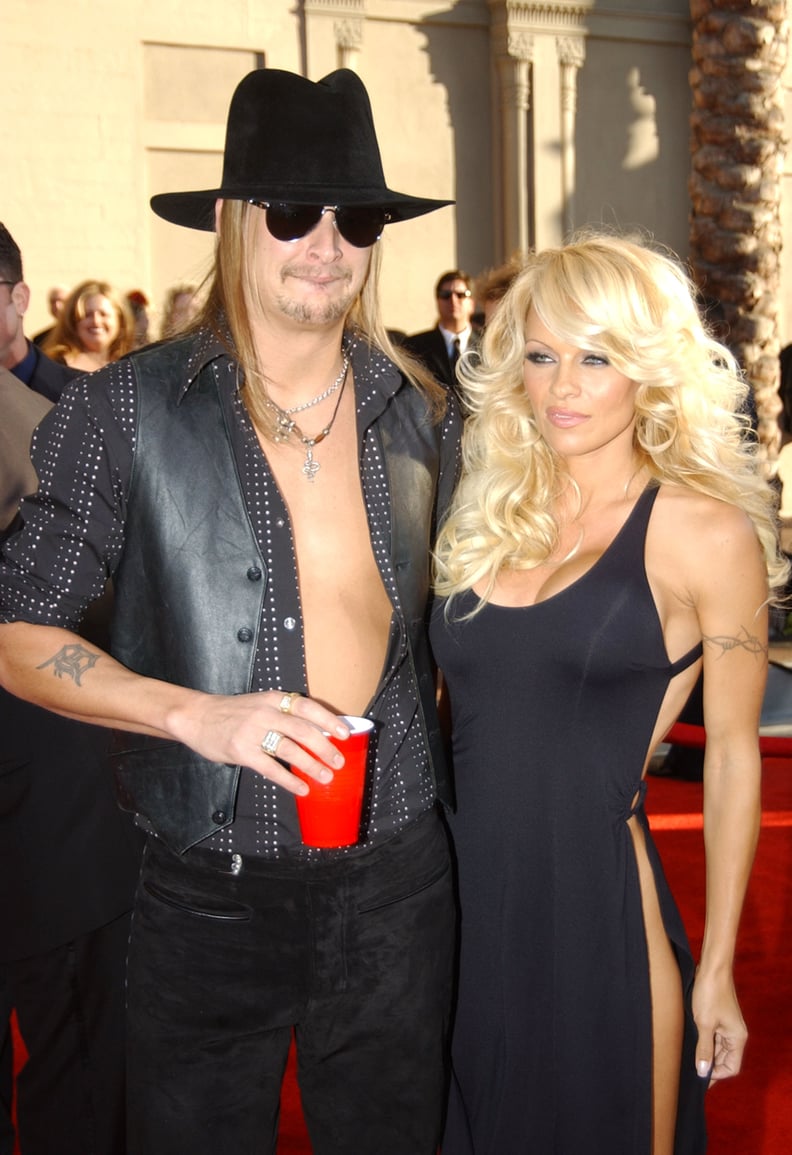 Pamela Anderson and Kid Rock (2001-2003, 2006)
Anderson and Kid Rock met in 2001 and got engaged in 2002. In 2003, the pair broke up. Eventually, they rekindled their relationship and got married in St-Tropez, France, in July 2006. By November 2006, the pair split up again. "The word that best describes me now is 'free,'" Anderson said at a People Magazine event following their split.
03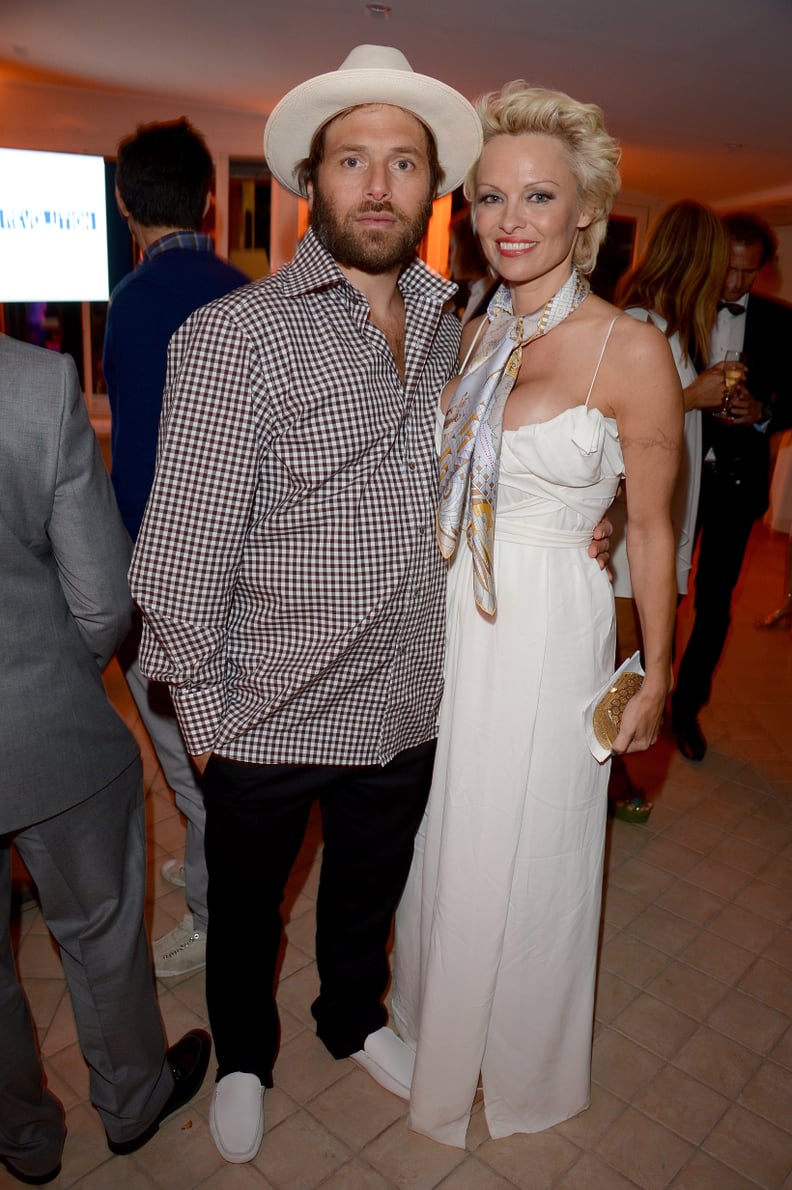 Pamela Anderson and Rick Salomon (2007, 2013-2015)
Anderson and Salomon got married and divorced twice. The actor and poker player first wed in October 2007 before splitting in December of that same year.
They rekindled their relationship in 2013 and secretly married again in January 2014. "We're very happy. Our families are very happy and that's all that matters," Anderson told E! News on the red carpet while showing off her wedding ring. In July 2014, she filed for divorce, and it was finalized in April 2015.
04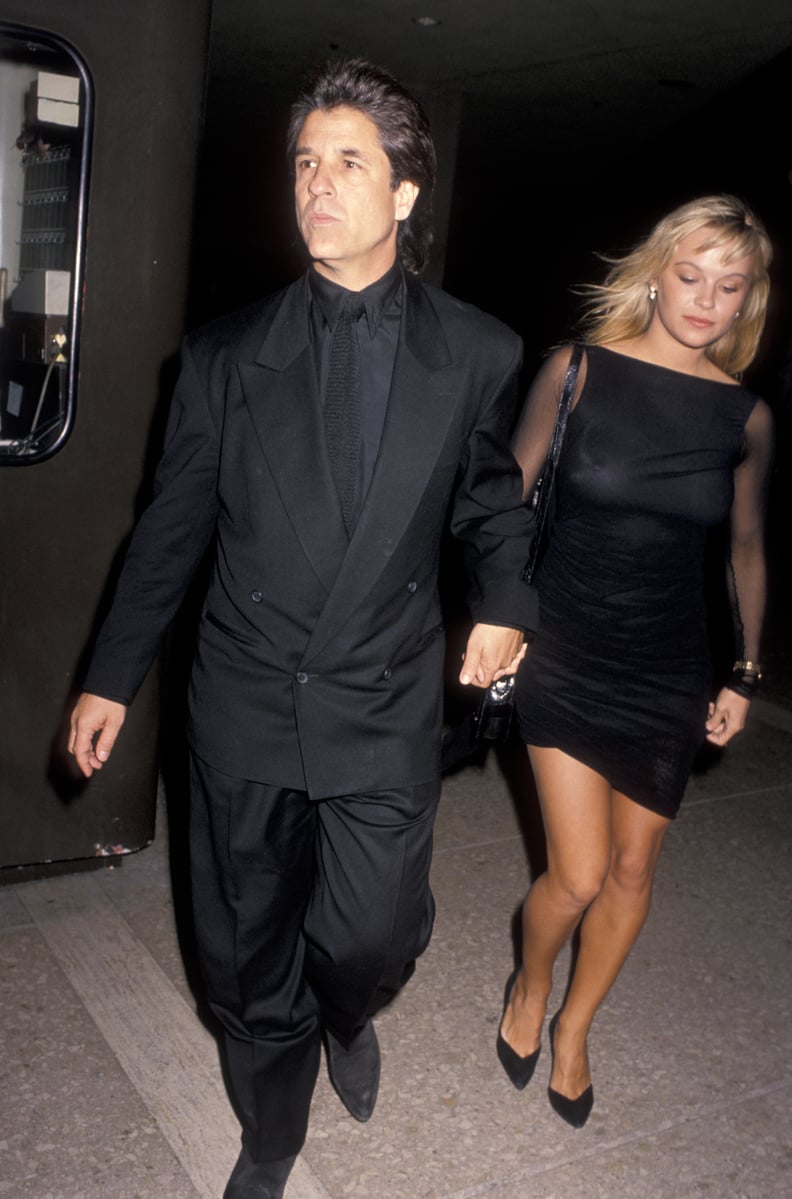 Pamela Anderson and Jon Peters (2020)
Anderson and Peters briefly dated in 1989 before they rekindled their romance in 2019 and tied the knot in January 2020. "There are beautiful girls everywhere, I could have my pick, but — for 35 years — I've only wanted Pamela . . . I protect her and treat her the way she deserves to be treated," Peters told The Hollywood Reporter of their relationship. Less than two weeks after their wedding, the couple decided to go their separate ways. It was also revealed that they never obtained a marriage certificate. "Life is a journey and love is a process. With that universal truth in mind, we have mutually decided to put off the formalization of our marriage certificate and put our faith in the process," Anderson told THR.
05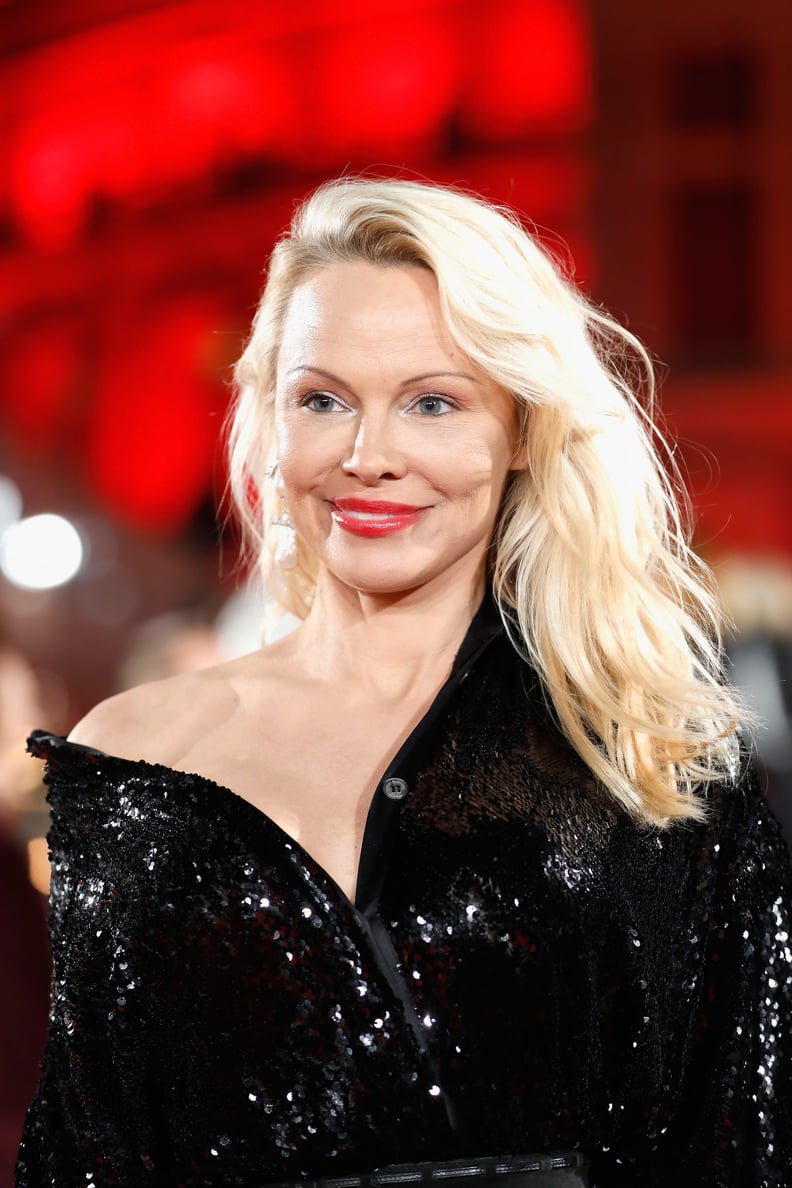 Pamela Anderson and Dan Hayhurst (2020-2022)
Anderson and her fifth husband, Hayhurst, got married on Christmas Eve in 2020. The actor and the bodyguard split in January 2022. A source described their relationship to Rolling Stone as a "pandemic whirlwind" that ultimately didn't last.