Will Prince Harry and Meghan Markle Return to Royal Family?
Prince Harry Confirms Once Again That He and Meghan Markle Will Not Return as Working Royals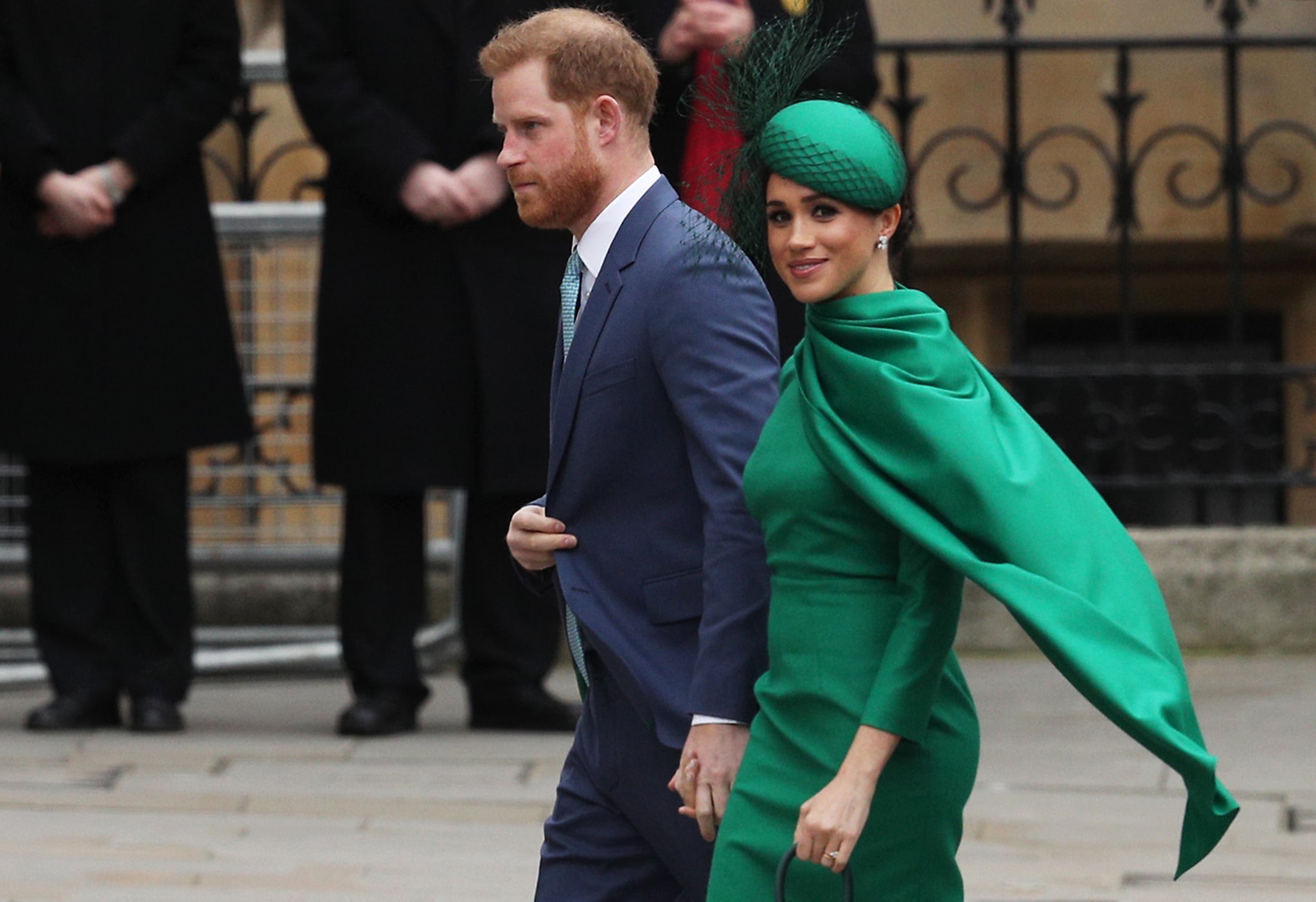 It's been three years since Prince Harry and Meghan Markle announced their royal exit in January 2020. In a statement on both their Instagram pages and website, Harry and Markle laid out their intentions to step down as senior members of the British royal family and to "work to become financially independent." On March 31, 2020, their departure became official, and they agreed to a 12-month period of review that ended on March 31, 2021. However, as the couple neared the end, it became clear they wouldn't return to royal life.
While speaking with Entertainment Tonight, royal expert Katie Nicholl explained a return to the palace is highly unlikely because "the general consensus is that this 'divorce' has worked." She added, "Meghan and Harry left the royal family to become independent, to become financially independent. They've absolutely achieved that this year. They can now look back a year on and probably celebrate their decision."
Later, Markle and Harry revealed details about the challenges they faced as part of the royal family that led to their decision to cut ties as working royals in a March 2021 interview with Oprah Winfrey. This included the Palace's unwillingness to protect her, Harry, and their children from negative and often racist press coverage. "They were willing to lie to protect other members of the family," she explained. "But they weren't willing to tell the truth to protect me and my husband."
The Sussexes have been thriving since stepping down as working royals. They moved to Santa Barbara, CA, and launched their Archewell Foundation. They also signed a huge multiyear deal with Netflix, where they will produce a variety of projects, including their docuseries "Harry & Meghan" and an upcoming documentary about the Invictus Games. On top of that, they partnered with Spotify for a multiyear partnership with Archewell Audio, which resulted in Markle's hit podcast, "Archetypes," and Harry penned his first memoir, "Spare."
The Duke of Sussex reflected on postroyal life in "Harry & Meghan," sharing that he does miss a few things about the royals like "weird family gatherings where we're all sort of brought together under one roof," as well as the UK and his friends. However, he said he ultimately decided to move away from Britain because "I changed to the point that I'd outgrown my environment." "There's times when I've been angry, but I can't be that angry because I genuinely feel that I, and we, are exactly where we're supposed to be," he added in the docuseries.
Ahead of the Jan. 10 release of "Spare," Harry sat down with Anderson Cooper for a "60 Minutes" interview, where he once again confirmed that he has no plans to return as a working royal. When Cooper asked Harry, "Can you see a day when you would return as a full-time member of the royal family?" Harry responded, "No," without hesitation.
So, yeah, it sounds like Harry and Markle are doing just fine as private citizens.