'90s Game Show Quiz
Which '90s Game Show Should You Be On?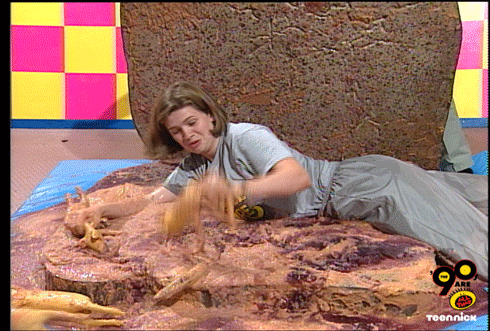 Back in the '90s — aka the heyday of childrens' game shows — we had entirely too much fun watching other kids get hit in the face with pies, get covered in slime, and fall all over each other just to win a pair of Reeboks or a Huffy bike. In fact, a part of us still wishes we could have competed in some of those shows ourselves. So now's the time to find out: are you gutsy, a gamer, or more of a gumshoe? No really, do you have it? Take our quiz now to find out which beloved '90s game show you're best suited for.
Source: Tumblr user 90sareallthat
In a past life, you were:
Which of these channels do you watch the most?
What was your favorite thing to do at slumber parties?
Break out the Ouija board
On vacation, you're likely to be doing this:
What's the craziest thing you would ever do?
I would do SO many crazy things.
Yeah, I'm not telling you.
What's your favorite '90s comeback?
"That's for me to know and you to find out."
If you had to describe yourself in one word, it would be: