American Horror Story Season 4 Call Sheet Leaked
Is This the Character List For American Horror Story: Freak Show?
I hope you're sitting down, fellow American Horror Story fans. A Facebook page just leaked what could be a possible call sheet for season four, aka Freak Show. There's a chance Jessica Lange is playing someone named Elsa Mars, and there are characters named Amazon Eve, Twisted Clown (I shudder), Paul the Illustrated Seal, and Legless Suzi. Here's the best part: Pepper (Naomi Grossman) from Asylum could be back — alongside a character named Salty! If Freak Show takes place in the '50s, hypothetically before the '60s-set Asylum, is this the story of where Pepper comes from before she winds up in Briarcliff? I have so many questions, and we don't even know if this is real. We do know quite a bit about the new season, but then again, we're still speculating about potential freaks.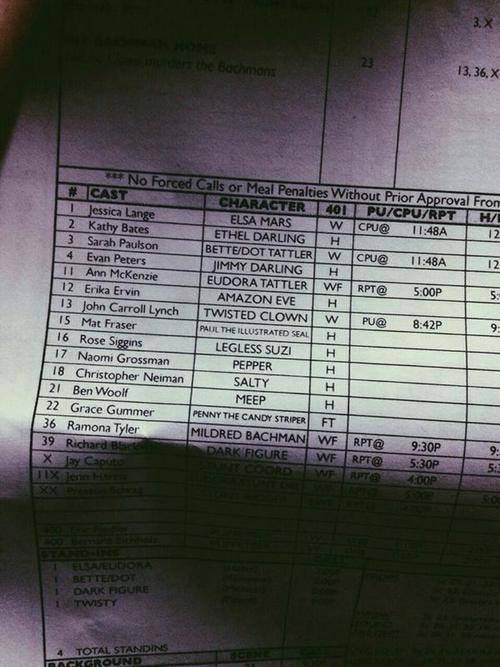 Source: Facebook user AHSArgentina