American Horror Story Season 4 Spoilers
American Horror Story Season 4: The Cast, Characters, and Premiere Date
American Horror Story is returning on Oct. 8 with an entirely new theme: Freak Show. We've been collecting details about the ever-growing cast and upcoming plotlines for months, and the producers just revealed some great stuff during Summer TCA and Comic-Con. Here's everything we know, from the characters to the new cast members!
It will be (mostly) set in the 1950s, in Jupiter, FL. In an interview with Entertainment Weekly, Murphy confirmed, "It's set in 1950. If you look historically [at] what happened in the year 1950 — there's some more clues in that year. It's a period piece." Later he claimed to EW, "It's a combination of two time periods, with the main one being the 1950s." At PaleyFest, Murphy said that even though the season is set in Florida, it will shoot in New Orleans.
Jessica Lange will be back — and German. "Jessica Lange playing a German ex-pat who is managing one of the last freak shows in the U.S.," continued EW. "We try and do the opposite of what we've done before," Murphy said in the interview. "Jessica Lange has already started practicing her German accent, so I'm very excited!"
Kathy Bates, Sarah Paulson, Evan Peters, Angela Bassett, and Frances Conroy will all return. The American Horror Story players will come back for the fourth season as "performers who Lange has rescued," says EW. Denis O'Hare and Emma Roberts were also announced, and at PaleyFest, Murphy confirmed more Coven cast members transitioning to Freak Show, like Jamie Brewer and Gabourey Sidibe. Murphy also admitted that he is speaking to previous cast members Dylan McDermott and Connie Britton about potential roles, but neither has confirmed yet. See the full cast here.
Paulson's character is a part of the "freak show." Recently, Murphy tweeted a picture of Paulson's character — er, characters, Bette and Dot.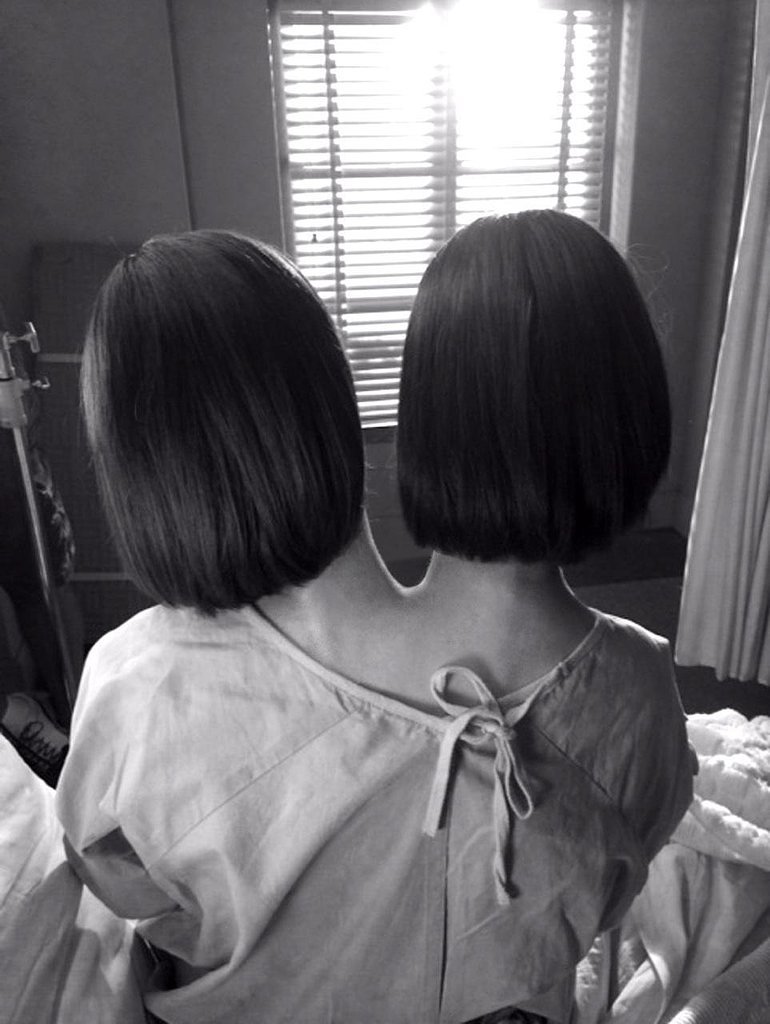 Source: Twitter user MrRPMurphy
There will be new faces. Murphy revealed that Michael Chiklis would be joining the cast at PaleyFest, playing the father of Peters's character and the husband of Bates's. Meanwhile, Wes Bentley will appear as a "tormenter" on the two-part Halloween episode, and John Carroll Lynch will play this season's bad baddie. Meanwhile, Patti LaBelle has joined the cast, as has the world's smallest woman.
It will probably be Lange's last season. Lange has been the backbone of American Horror Story since the beginning, but the actress has decided season four will be her last due to the lengthy time commitment. Costar Peters confirmed to Vulture, "Usually when she says things, she means them, so I would assume that it's the truth."
This season will be "very different." According to the president of FX, the new season will be very distinct. "It's going to have a really different look and design and cinematography standpoint than any of the previous incarnations," he said during the network's Summer TCA showcase.