Beyoncé References on Cardi B's Invasion of Privacy Album
Let's Count All the Beyoncé References on Cardi B's New Album, Shall We?
Cardi B has already made a name for herself, so it's no surprise that her debut album, Invasion of Privacy, has opened to rave reviews. The album features 13 tracks with collaborations with everyone from SZA and Migos to 21 Savage and Chance the Rapper.
One person who surprisingly isn't on the album is Beyoncé — the Lemonade singer was rumored to have worked with the "Bodak Yellow" rapstress on a single, but the song didn't make the final cut. However, Cardi, whose real name is Belcalis Almanzar, did make several references to Beyoncé throughout the LP. (I know this because I'm a proud, card-carrying member of the Beyhive, and I counted them.) Read on to see how Cardi paid homage to Queen Bey on her new album, then listen to the album itself on repeat.
1. "Only God knows / I took pictures with Beyoncé / I met Mama Knowles"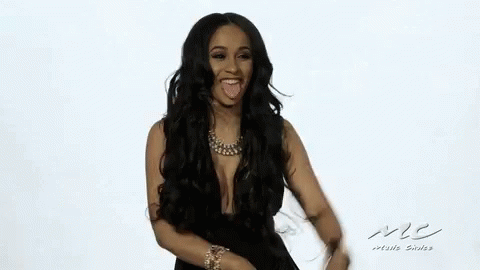 Image Source: Music Choice
It's true: after performing at the Made in America Festival in September 2017, the "No Limit" rapper ran into Beyoncé and took pictures with her. "It's like, 'Oh my God!' That's how it feels like," she told the Associated Press at the time. "I'm surprised Beyoncé liked me!"
2. "I say, 'Bae, it's a snack' / He say, 'It's an entree' / 'With them pretty-ass twins, you look like Beyoncé!'"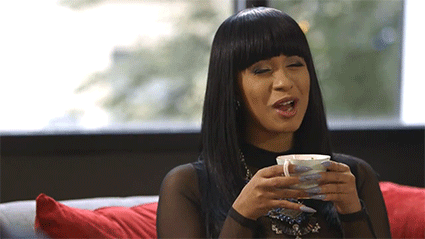 Image Source: VH1
In this line, Cardi cleverly delivers a double entendre about the mom of three who recently welcomed twins, Sir and Rumi, back in June.
3. "All I can see / Is you and her in different scenarios / Beyoncé on my stereo / 'Resentment' on repeat!"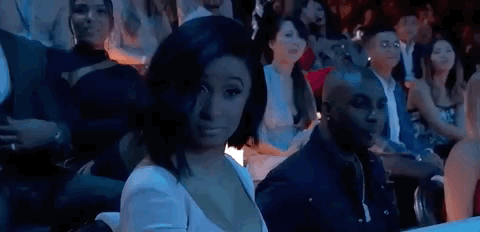 Image Source: MTV
Cardi has been plagued with infidelity rumors about her fiancé, rapper Offset. Here, she relates her insecurities over their relationship woes to Beyoncé's harrowing rendition of "Resentment," a song off her 2006 album B'Day. The song talks about a lover feeling bitter after being done wrong in a relationship. Something tells us Cardi can relate.
4. "Gi like venchy / Reach like [LeBron] James / Pep talk from Yoncé"
Although technically a verse by Chance the Rapper featured on track number six titled "Best Life," we're still counting it because you can never have too much Beyoncé, am I right?