Buffy the Vampire Slayer Playlist
The Ultimate Buffy the Vampire Slayer Playlist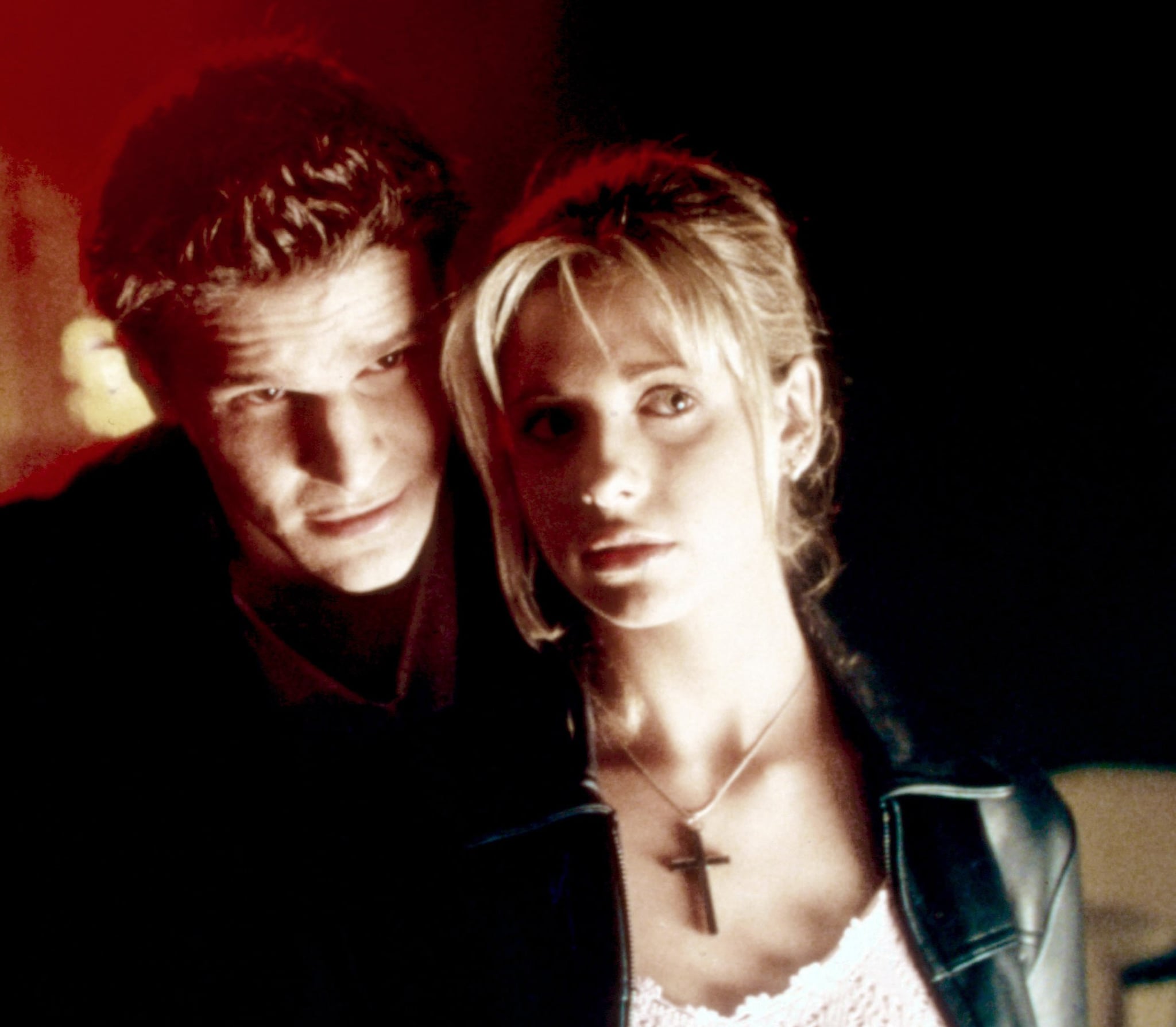 Buffy the Vampire Slayer gave the world a hell of a lot. With incomparable dialogue, strong female characters, and complex storylines, it's hands down still one of the best TV shows of all time. Buffy terrified us (remember "Hush"?), made us laugh until it hurt, and made us cry until all we could do was laugh, but it also blessed us with an amazing and amazingly '90s soundtrack for our lives. We've rounded up some of the best songs featured on episodes of the show or by bands who contributed in a big way to the Buffyverse. Here's the listing, and a Spotify playlist is at the end!
"Pain," Four Star Mary
"Out of This World," Bush
"Transylvanian Concubine," Rasputina
"It Doesn't Matter," Alison Krauss & Union Station
"The Devil You Know (God Is a Man)," Face to Face
"Virgin State of Mind," K's Choice
"Vivian," Nerf Herder
"Wild Horses," The Sundays
"Bohemian Like You," The Dandy Warhols
"Fade Into You," Mazzy Star
"There's No Other Way," Blur
"Pavlov's Bell," Aimee Mann
"Fell Into Loneliness," Lori Carson
"Black Cat Bone," Laika
"She Knows," Four Star Mary
"Treason," Velvet Chain
"This Is How It Goes," Aimee Mann
"Stupid Thing," Nickel
"Displaced," Azure Ray
"Goodbye to You," Michelle Branch
"Fate," Four Star Mary
"How," Lisa Loeb
"That Kind of Love," Alison Krauss
"Sugar Water," Cibo Matto
"Need to Destroy," T.H.C.
"It's Only Love," Heather Nova
"Temptation Waits," Garbage
"Lucky," Bif Naked
"I Know," Trespassers William
"Strong," Velvet Chain
"Full of Grace," Sarah McLachlan
"Back to Freedom," Bellylove
"Never an Easy Way," Morcheeba
"Blue Sun," Darling Violetta
"Key," Devics
"Teenage FBI," Guided by Voices
"Overfire," T.H.C.
"Keep Myself Awake," Black Lab
"Cure," Darling Violetta
"Already Met You," Superfine
"Everybody Got Their Something," Nikka Costa
"Stop Thinking About It," Joey Ramone
"Prayer of St. Francis," Sarah McLachlan
Download the free Spotify software or app to listen to the playlist on Spotify, or click on the widget below.