Call Me by Your Name Movie Review
Why Call Me by Your Name Is Such a Heartbreaking, Beautiful Romance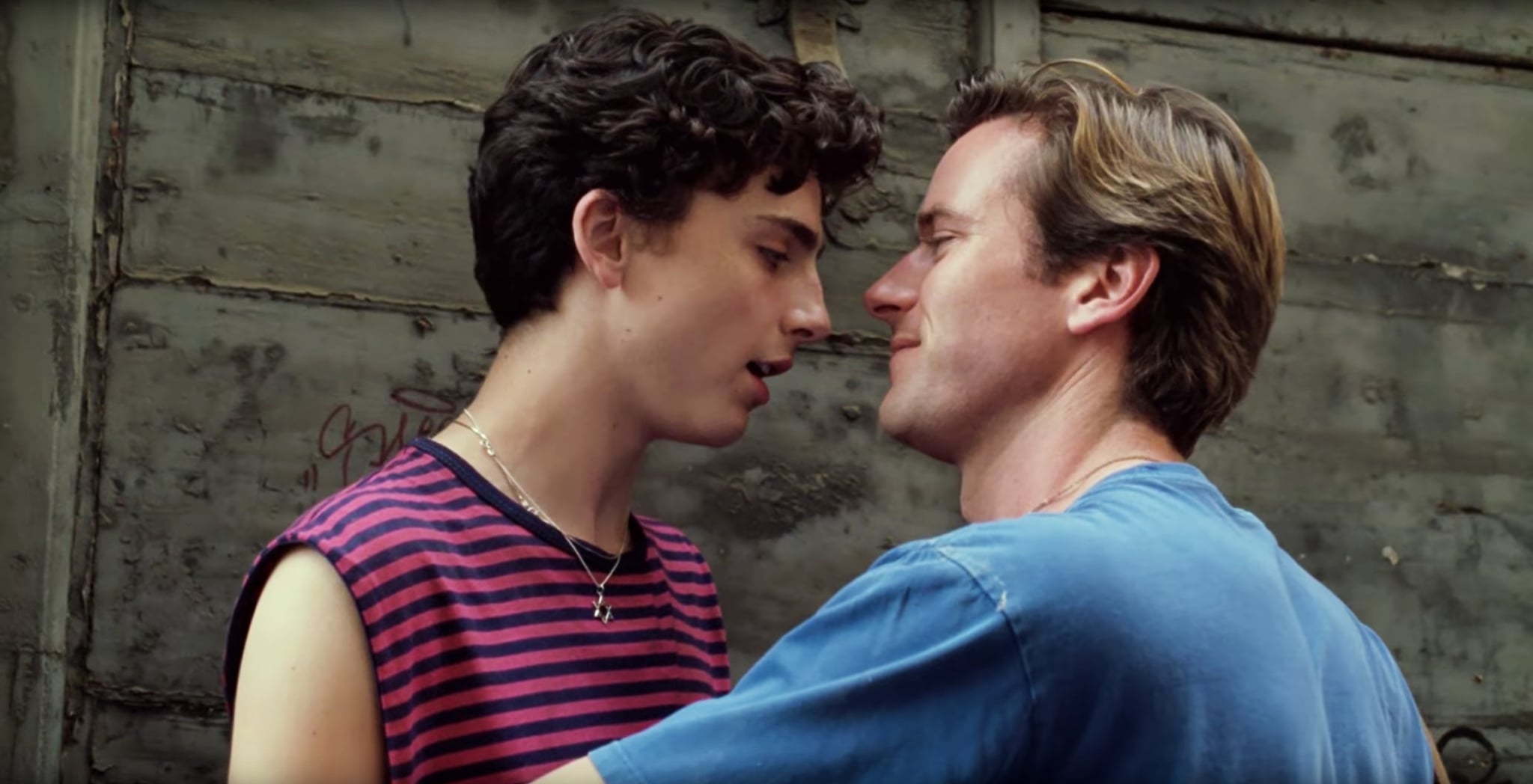 Call My by Your Name isn't just the next great gay romance film. It's a magnificent piece of cinema. The story follows the romance that blooms between Elio (played by Timothée Chalamet) and Oliver (played by Armie Hammer) over the course of six weeks during one magical Summer in the Italian countryside. While the performances, the dreamy soundtrack, and the idyllic setting are all crucial parts of the film's beauty, nothing quite illustrates the power of the narrative better than the words spoken (and not spoken) by the characters themselves. In essence, the smallest moments — when the unsaid words simmer just under the surface of the characters' lines of dialogue — are the ones that strike the deepest emotional chords and make such a brilliant, unforgettable story.
Call Me by Your Name is based on the 2007 novel of the same name by André Aciman. The "unspoken" is a theme that is deeply explored in the source material. The story is told from Elio's point of view, and we, the readers, watch as his love for Oliver blooms over their first few weeks together. As the novel progresses, Elio's feelings intensify to such a degree that it's almost painful, and he struggles to find the words to convey his emotions to Oliver.
The film's official trailer perfectly represents this internal wrestling. The voiceover dialogue that we hear actually comes from the scene in which Elio attempts to tell Oliver about his feelings. Oliver prompts Elio in a particularly perfect moment: the two have ridden their bikes into town together, and Elio is flexing his intellectual muscles about some piece of literature or another. "Is there anything you don't know?" he asks. Elio replies, "If only you knew how little I know about the things that matter." And then:
Oliver: "What things that matter?"

Elio: "You know what things."

Oliver: "Are you saying what I think you're saying?"
A back-and-forth like this feels so real because it touches on vulnerabilities we may have experienced in our own lives. That feeling — that the words are heavy and at the tip of your tongue, that you can't quite say what you want to say — is beautifully illustrated in the way Elio approaches the situation but also skirts around it. You can almost hear his heart pounding. In the end, he never says he likes Oliver out loud, but his allusions are more than enough to convey what he hopes to convey.
"If only you knew how little I know about the things that matter."
It's not just the moments between Elio and Oliver that depict this secret, subtextual communication. In another scene, Elio lays around with his mother and father on a lazy afternoon inside the house. Elio's mother is reading him a story about a knight who has hopelessly fallen in love with a princess. The knight asks point-blank, "Is it better to speak or to die?" Elio's mother and father seize the small moment to ask Elio if he knows that he can talk to them about anything. Again, the real message is that Elio can tell them about his complex feelings for Oliver, about this budding new sense of identity that Oliver's arrival has inspired within him. It's better to give him the space to express himself than to ask, "Are you gay?" or "Do you love Oliver?"
The trend continues throughout the film. Later, Elio's mother and father discuss Oliver's final days before he returns to America. They agree that Elio and Oliver should go on a trip together, just the two of them. Neither of them speaks the blunt reality of the situation. They do not refer to Oliver and Elio as lovers. Even so, it's clear his parents both recognize the powerful connection they have. They don't need to explicitly state the nature of Oliver and Elio's relationship. They know.
In the end, Oliver leaves like he was always meant to. Elio can't bear to travel home by himself. He calls his mother and "Can you pick me up?" is an instant and obvious code for "I'm devastated."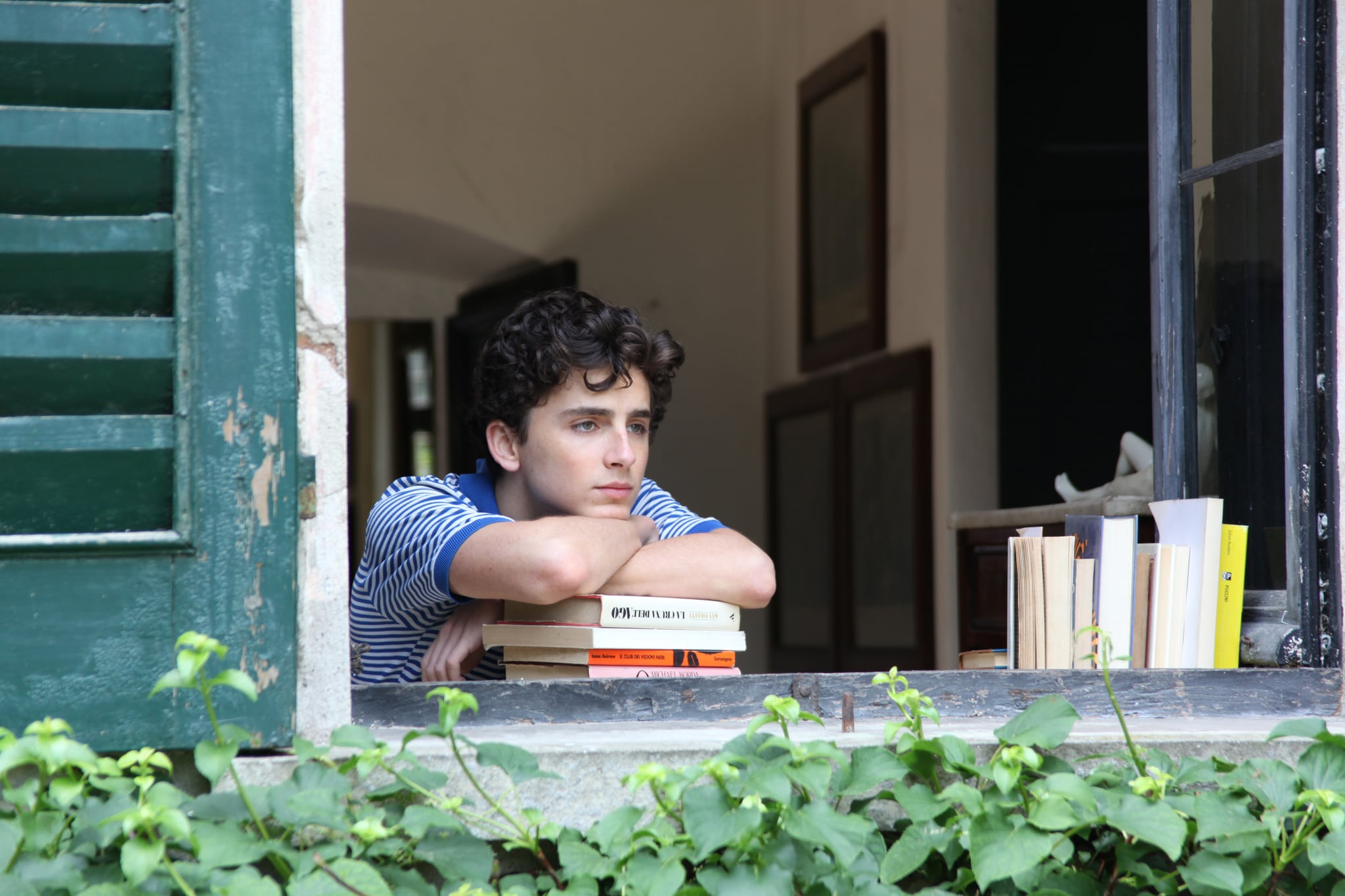 The final and perhaps most dazzling demonstration of this experience comes during one of the film's most impactful scenes. Elio, who is still clearly heartbroken over his loss, sits down for a talk with his father, Mr. Perlman (Michael Stuhlbarg). His father gives an incredible speech to Elio.
Elio's father validates his son's pain and encourages him not to shut himself off from it. He doesn't put a label on whatever went on between Oliver and Elio, but he acknowledges how rare and special it was and how things like that only happen once in a lifetime, if at all. The moment carries echoes from the earlier scene with both parents: his father is layering support, acceptance, and love into every word without directly, explicitly addressing the reality of Elio's love. Once again, it gives Elio the space to feel protected, but does not obligate him to vocalize everything he's gone through.
In film, emotion can be a great disconnect; it's hard to actually make an audience member feel what a character is feeling. These scenes in Call Me by Your Name are so powerful because they can elicit a visceral response in the audience without verbally connecting the dots. We don't need Elio to say he loves Oliver, because we know. We don't need to hear how much his parents care for him, because it's demonstrated much more powerfully in their care. The beauty of Call Me by Your Name is not entirely the precious love story that blooms between two men in 1983. It's the way it blooms so organically and deliciously that really sweeps you off your feet.