Will Carl Die in the Midseason Premiere of The Walking Dead?
Prepare to Cry For a Full Hour When The Walking Dead Kills Off Carl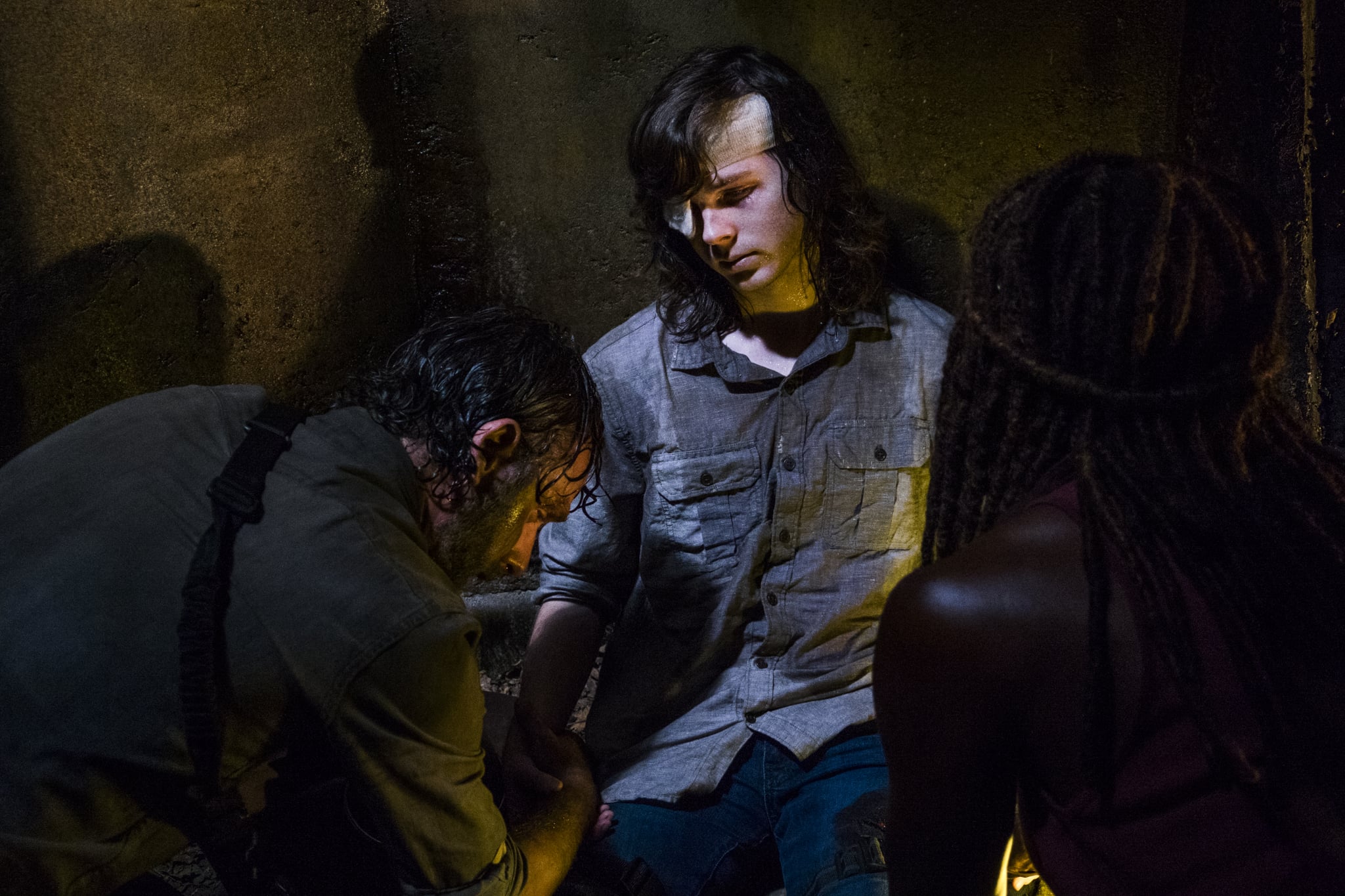 As we all know by now, Carl's days are numbered on The Walking Dead. And, well, if you were expecting an emotional goodbye, you were right: executive producer Greg Nicotero revealed to Entertainment Weekly that Carl's death marks "one of the most powerful episodes [TWD has] ever produced." Grab the tissues, y'all.
As a refresher, at the end of season eight's midseason finale, we watched with utter despair as Carl reveals a fatal zombie bite to Rick. In the time since, all we've been able to do is let that sad fact marinate. Carl will be gone. If you're upset that the show is bidding farewell to the staple character, you're not alone: Norman Reedus recently revealed that the cast is pretty torn up by the news as well. Now we're inching closer to the midseason premiere, and we'll have to try to brace ourselves for one truly heart-wrenching hour of television.
"When I watched the first cut of this episode," Nicotero told EW, "tears were coming out of my eyes 20 minutes into it." In reference to filming a big death like Carl's, he said, "It's never easy, because you can never really understand what they're going through. There's never really anything you can say that will make them feel better. You just really, really want to make sure that they have an opportunity to show people what their character was made of . . . it's really making sure I honor them and give them that opportunity."
As for all those fans out there who still haven't come to grips with Carl's fate? "It's a beautiful episode," Nicotero assured, "and the people that clearly are upset about losing Carl and questioning where the show goes without Carl — I really do believe that a lot of people will put those feelings aside when they watch this episode. Because they're really going to get an opportunity to make some peace with it."
The Walking Dead returns on Feb. 25.