Caroline and Klaus Moment in The Vampire Diaries Finale
This Vampire Diaries Finale Moment Makes Us Think This Couple Has a Future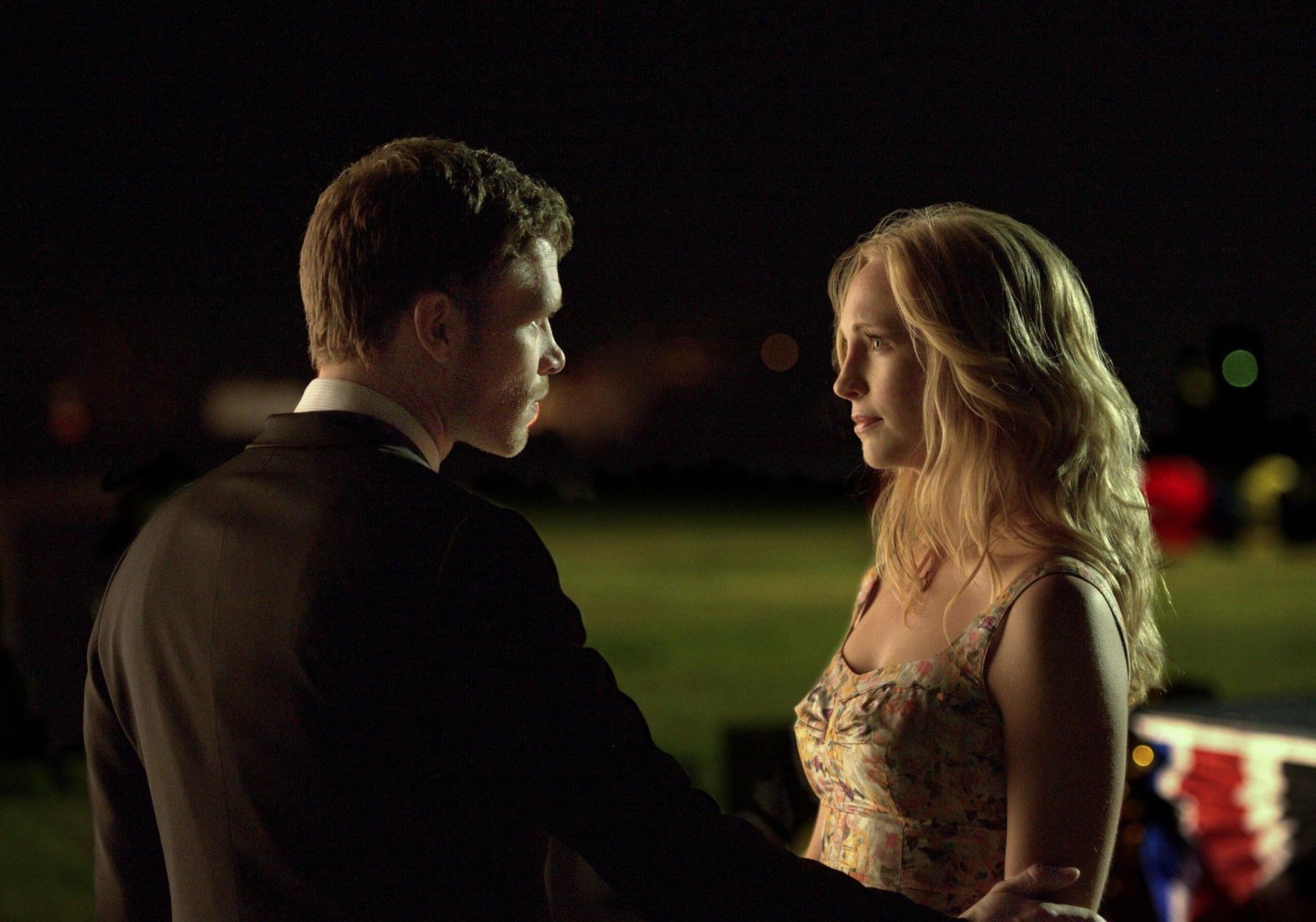 Warning: major spoilers about the Vampire Diaries series finale ahead.
The Vampire Diaries' finale offered a lot of resolution, but it also left a few doors open for the future. After Stefan's tragic death, Alaric and Caroline decide to open a Salvatore boarding school for supernatural children like her own. And guess who just happens to make a very generous $3 million donation? Why, none other than Caroline's former love, Klaus. In his letter he writes, "Dear Caroline, I have often imagined the paths your life might take, but your chosen future is more noble than I ever fathomed. Please accept this contribution to your virtuous cause. I do look forward to thanking you in person, someday. However long it takes. Yours, Klaus." Please note the "however long it takes." Although it wasn't exactly the Klaroline reunion we were hoping for, it does offer a wide range of possibilities for the future.
During an interview with The Hollywood Reporter that ran just after the finale, cocreator Julie Plec said that she already has an idea for a second spinoff — the first being The Originals, of course. "Obviously our timelines did not match up, so Caroline and Klaus are not coming face to face in this season," she said. "That being said, we do have crossover elements in the upcoming season of The Originals that's about to start airing and it all brings it back to what I see as a future for either The Originals or another piece of the franchise to launch off of the end of The Originals. So I look forward to being able to play around in that sandbox and see if I can make something of it."
While Matthew Davis, who plays Alaric, is already set to make an appearance on The Originals this coming season, that doesn't necessarily mean Candice King, who plays Caroline, will join him. As for season five, though? That could be a possibility. "This will be a decision we make in the May scheduling," CW President Mark Pedowitz said about uniting the two shows. "But I hope to be able to announce at the May upfront that it's returning." But before anything comes to fruition, Plec admitted that she's going to take a much-needed vacation. "And then when I come back on the other side of that I'm going to go back to work." After all this time, it looks like Klaus might actually be Caroline's last love.