Is Daniel Webber Really Singing in The Dirt?
Yes, Daniel Webber Is Really Singing in The Dirt — but There's a Catch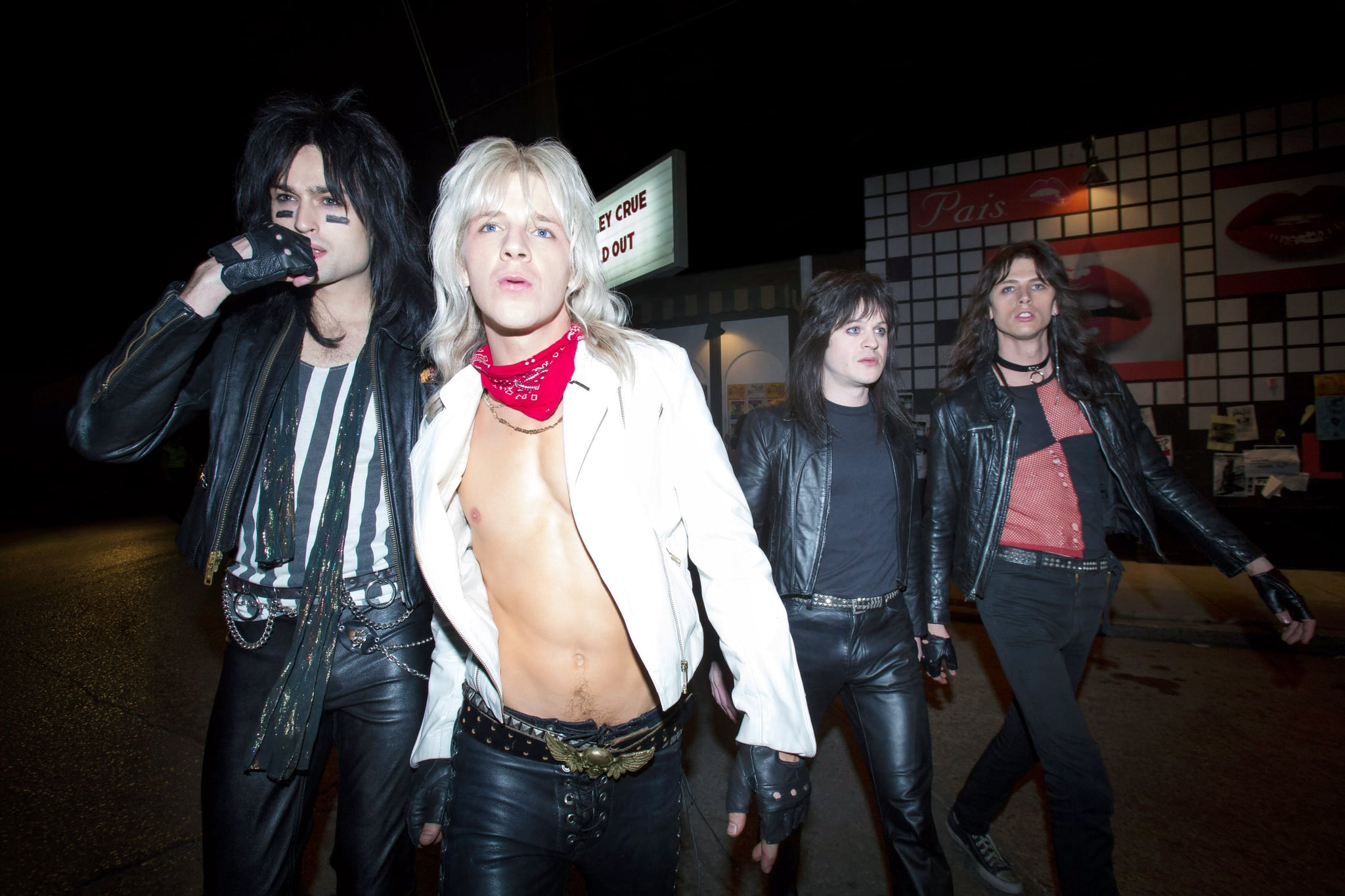 In Netflix's new music biopic The Dirt, a quartet of up-and-coming performers tackle a huge challenge: portraying the notoriously controversial rock band Mötley Crüe. Some of the cast members came in with musical knowledge already: rapper Machine Gun Kelly tackled the role of drummer Tommy Lee, while Game of Thrones's Iwan Rheon (portraying guitarist Mick Mars) is a singer-songwriter with a 2015 album to his name. One cast member without the benefit of existing musical experience, though, was Daniel Webber, who plays lead singer Vince Neil. So, is it actually Webber's voice we hear in the movie? Yes — sort of.
According to Thrillist, the four lead actors underwent crash courses in music and performance so that they could more accurately portray the rockers.
"Daniel had a vocal coach, Douglas had a bass coach, and Iwan had a guitar guy who would come over and sit with him," says director Jeff Tremaine. "It was a month and a half of really intense training everyday. Not just learning the instruments, but working with a choreographer on moving like the guys."
Fortunately, the hard work paid off. When the real members of Mötley Crüe visited to see how their onscreen counterparts were doing, they were pretty impressed. Nikki Sixx and Tommy Lee were serenaded by the actors, and they told Rolling Stone that Webber was a dead-ringer for the real Vince Neil.
"Me and Tommy are just sitting in these two chairs, and Daniel was singing right in front of us, and Tommy and me looked at each other. We're like, 'He is Vince,'" Sixx said. With that stamp of approval, Webber and his costars moved forward in performing the songs for the movie.
Although they did learn to play all the music in the film, what viewers actually hear on screen is a little more complicated. Tremaine explained to Thrillist that the actors did sing and play and that the film did record their performances. However, the final cut has a few more layers to it.
"They could play it . . . I'm not going to say that what you're hearing is them exactly playing it. We recorded them. We also got all the actual Mötley recordings. Some of it is re-records with other bands and some of it is actually Mötley Crüe that they're just performing over it. So it's a blend." Regardless of the exact nature of the soundtrack, it's pretty clear the movie's cast worked hard to master the music of the rock legends they play.