Deleted It Scene About Pennywise in the 1600s
The Nightmarish Deleted Scene From It That You Haven't Heard About Yet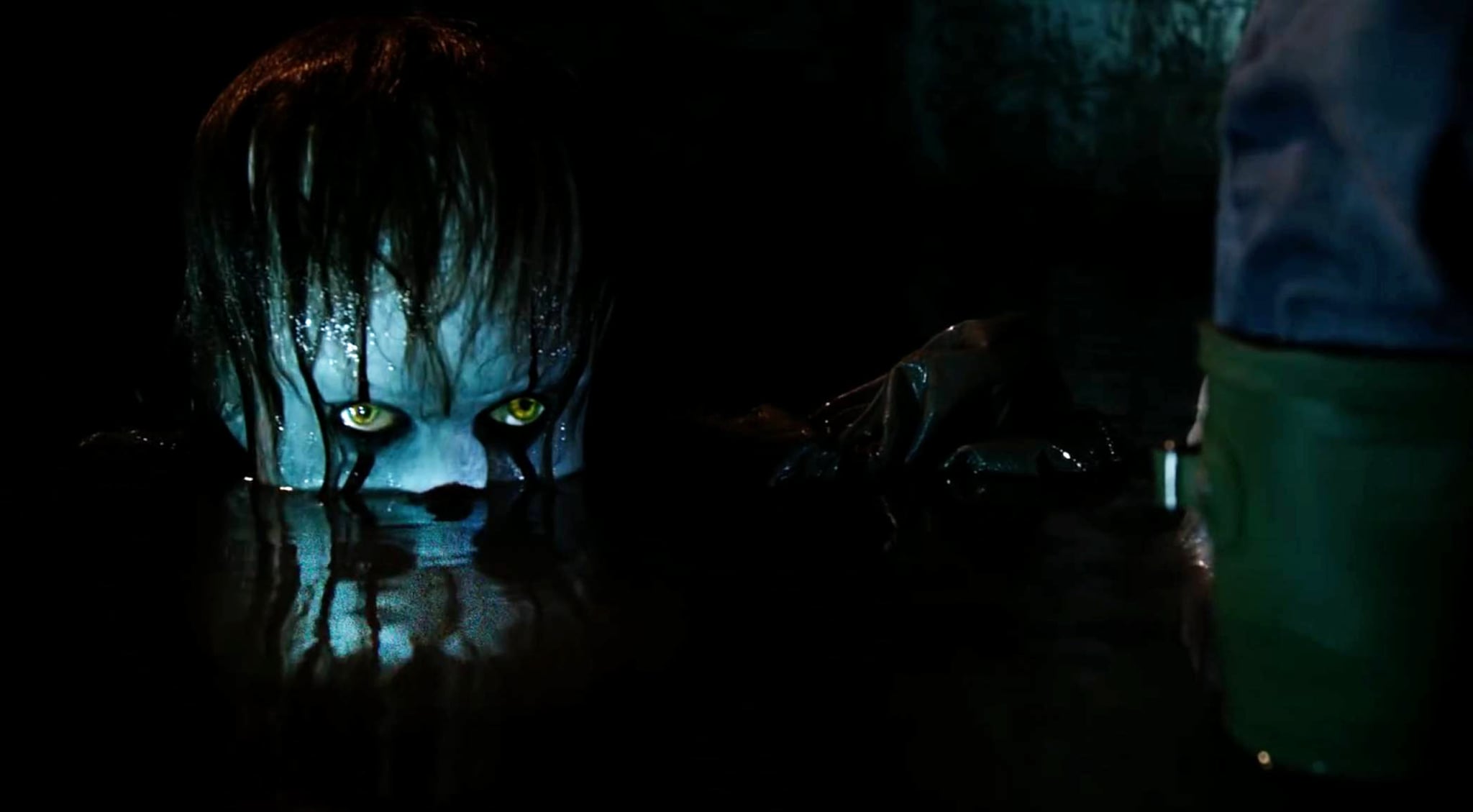 I'm a self-professed horror fan and an obsessive Stephen King reader. That's why I thought I knew everything there was to know about the scary but brilliant remake of It, which came out well over a month ago. But suddenly, halfway through October, I got a chilling new tidbit about the remake from one of my favorite podcasts, called Throwing Shade. It's a comedy podcast: the self-labeled "homosensual" Bryan Safi and "feminasty" Erin Gibson give us listeners weekly updates about women's and LGBTQ+ issues. In last week's episode, they welcomed guest Timothy Simons, whom you might recognize best as Jonah Ryan in Veep.
During the guest portion, both Safi and Simons bond over the fact that they were called in to audition for the infamous shape-shifting demon clown Pennywise, who really just wants everyone to "float" with him. As you know, Swedish cutie Bill Skarsgard nabbed the role. But luckily for me, Safi still had access to the scene he had auditioned with. Even more luckily, it's a superfreaky scene that didn't even make it into the movie! If you want to listen for yourself, they start talking about the film at about 01:04.
As you might know, Bill Skarsgard recently revealed that Pennywise's old-timey origins were left out of the film, despite the fact that they were initially written in. Skarsgard told of a flashback to the 1600s, before Pennywise was the horrible dancing clown the Losers' Club meets in the 1980s. On Throwing Shade, this is the scene Safi actually pulls up and reads out loud. Here's the full excerpt.
1637: Abigail, 19, rushes in and slams the door, as if trying to keep Satan himself out. She clutches her baby to her breast. Her baby starts to fuss. She stops, realizes that the small candle chandelier slowly spins above her, as if some unnatural forces cause this light to rotate. She hears something slithering in the gray shadows by the well. Occasionally, we catch a glimpse of a black silhouette. A beam of light passes, revealing Pennywise: naked, lithe, fresh, pale, and translucent — a half-formed imitation of a human. Opens his maw, full of large, razor-sharp teeth, dripping with saliva. . . . His voice is guttural, unnatural.
Here, Safi breaks and starts to paraphrase. Pennywise wants to eat Abigail's baby. "Basically, he says, 'I'll take your baby, then your husband, then the rest of your children.'" Simons chimes in with his memory of the scene: "Right. He basically says, 'Give me that baby or I will take everything from you, and then I will damn you to the soil.'"
Totally wild, right? It's a shame we didn't get to see this iteration of Pennywise, but there's still hope. In the confirmed sequel, which comes out in September 2019, we will be delving into the origin of Pennywise the clown. All I'm saying is that Abigail better watch her back.