Does Captain Phasma Die in Star Wars: The Last Jedi?
Why We Need to See More of Captain Phasma Beyond The Last Jedi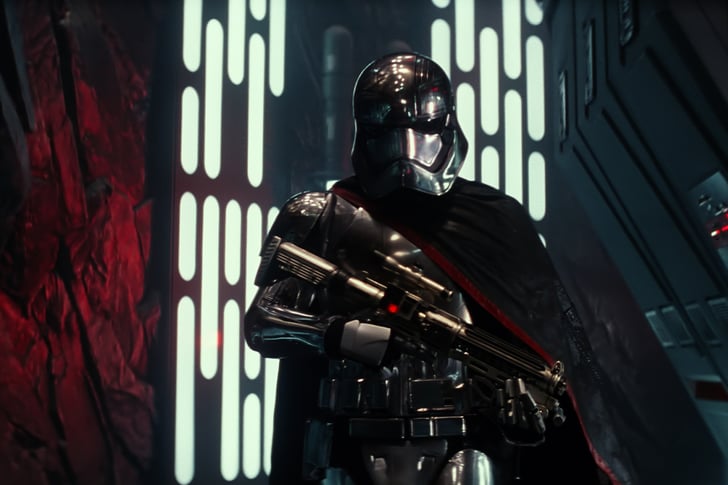 Female villains have reigned over sci-fi recently — think Thor: Ragnarok's Hela, The Defenders' Alexandra, and Suicide Squad's Harley Quinn. One of our favorite female baddies from the recent Star Wars movies is the delightfully evil Captain Phasma, who's portrayed by Game of Thrones actress Gwendoline Christie. Given her growing fan base over the last two movies, we're left wondering about her fate after watching The Last Jedi. We include spoilers ahead, so read at your own discretion!
There's no shortage of badass women in Star Wars. In the series' latest installment, we see characters like Leia, Rey, Maz Kanata, Amilyn Holdo, and Rose Tico fortifying the Resistance to defeat Snoke and his cronies. Their leadership is refreshing, especially in a genre that traditionally spotlights men. That said, they're still part of the proverbial "good side" of the series and are defined by their sense of good. There's nothing wrong with a virtuous and kind heroine per se, but it can be a limiting box for female characters. The Dark Side is a boys' club, sorely lacking women in power. That is, until the First Order's Captain Phasma marches into the series, donning an attitude and a sleek chromium armor taken from a yacht that belongs to Palpatine himself.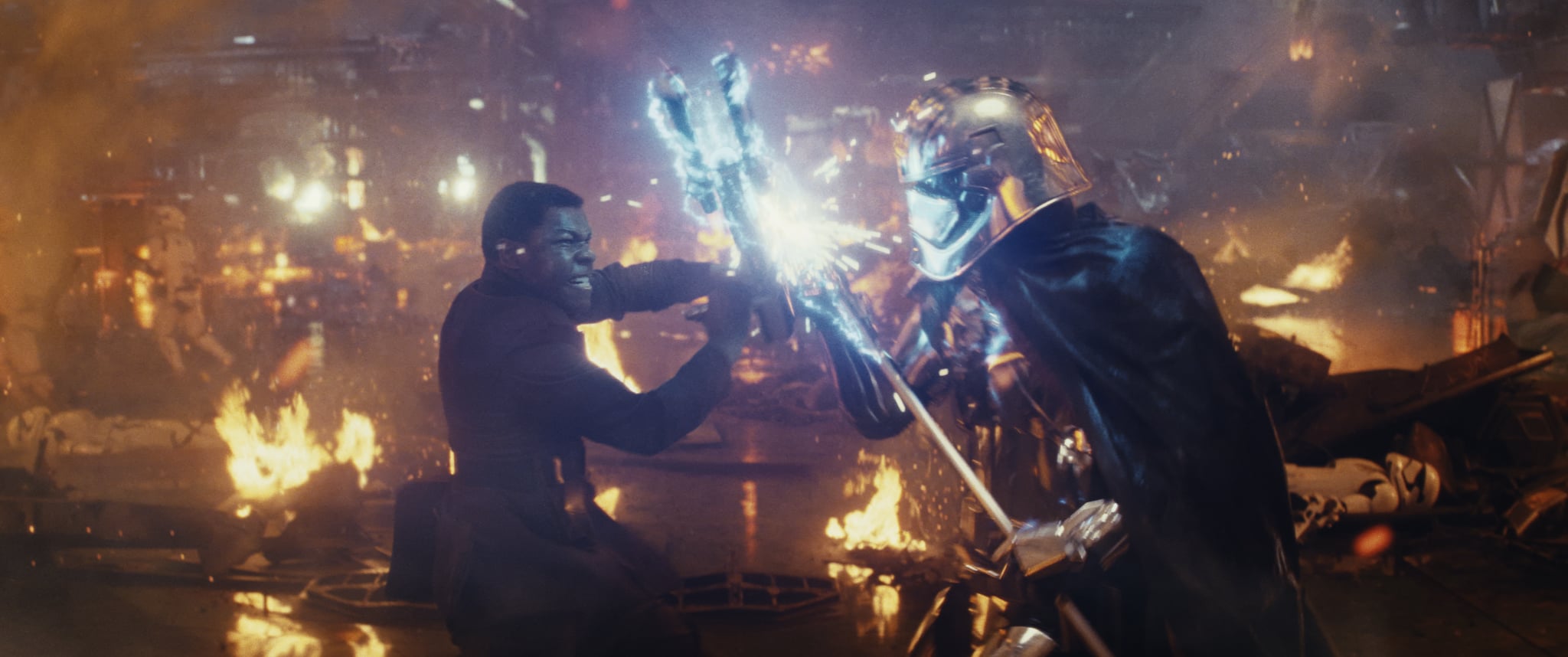 Phasma works alongside Kylo Ren and General Hux. Compared with her more mercurial colleagues, the veteran commander is authoritative, efficient, and unyielding. She enters The Force Awakens attacking a village in search of Luke Skywalker. When Finn and Han Solo infiltrate the Starkiller Base, they force her to remove base shields and throw her into a trash compactor. But the stormtrooper doesn't bite the dust just yet.
She somehow survives the whole ordeal, and we see her yet again in The Last Jedi. When Rose and Finn are ratted out for trying to disable the tracking device on Snoke's ship, they're brought to Phasma for execution. But Holdo's crash into Snoke's ship prompts an explosion. Finn knocks Phasma down in an epic face off and breaks her helmet, exposing a glimpse of her piercing eye. She sneers at him, telling him that he's scum. When the ground crumbles, the stormtrooper falls into intergalactic flames and presumably dies.
Is Phasma really gone? It would be remiss of the franchise if she is indeed permanently dead. Her rare leadership role on the Dark Side is built upon an interesting origin detailed only in Delilah S. Johnson's young adult origin novel. The villain is otherwise opaque in the blockbuster films. But based on press junkets for The Last Jedi, we have reasons to believe that it's not yet over for Phasma.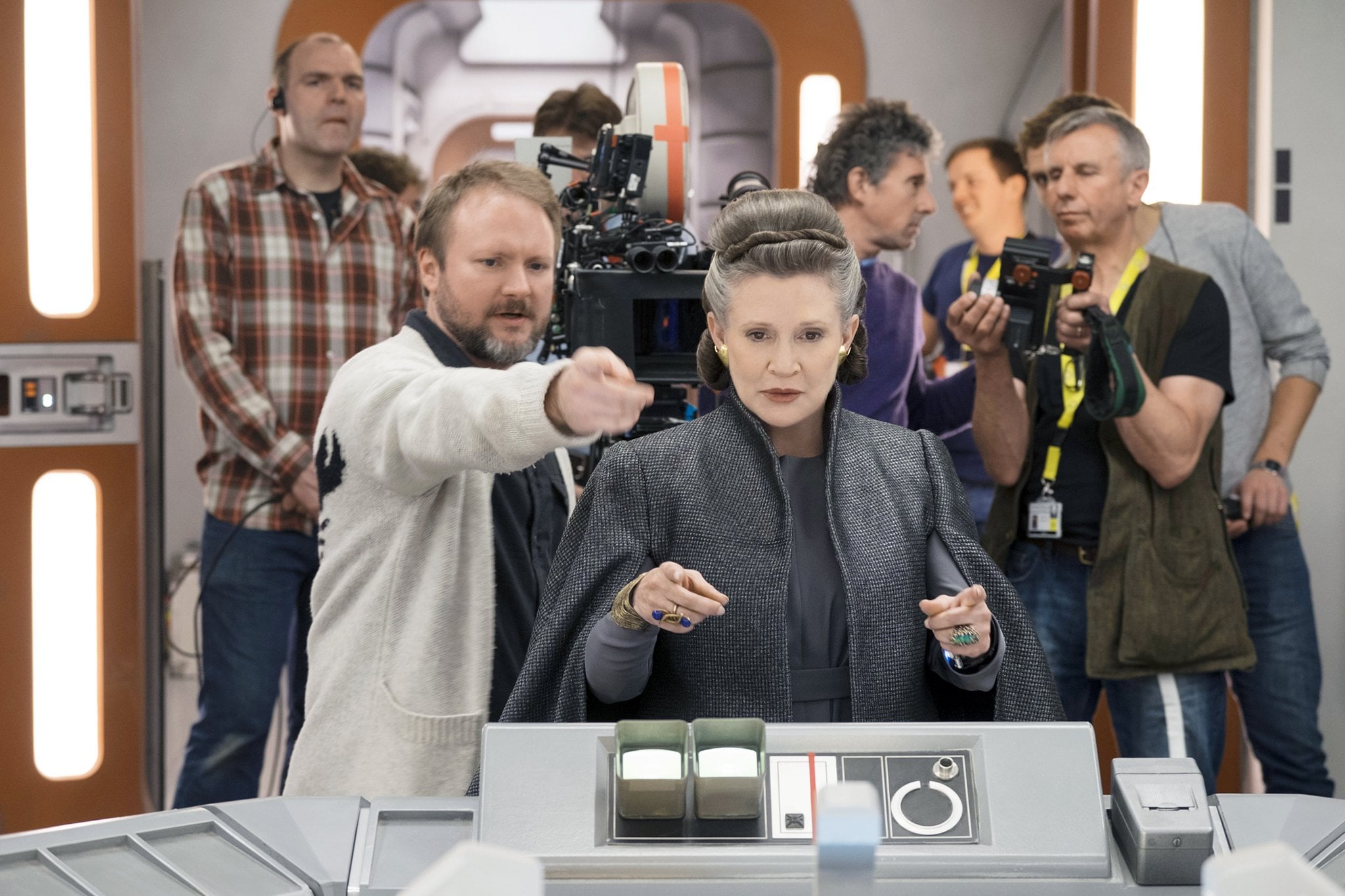 At a postscreening Q & A, Rian Johnson jokes that Phasma is the "Kenny from South Park" of Star Wars. Mark Hamill has conjured up his own theory about the First Order's imperious commander. "I think she's got to survive," the Luke Skywalker actor says. "She falls through the flames and lands on a big pile of rubbish."
Christie herself had mentioned an interest in developing the character in The Last Jedi. "The dark side has very little humanity and empathy, so I'm looking forward to seeing the human [in Phasma]," the Game of Thrones actress told People. So far, fans haven't been given enough material to develop substantial empathy for the movie version of Phasma. But this could change if Christie reprises her role in the unnamed ninth episode. Who knows? We might get another pop culture villain as rich and complex as The Handmaid's Tale's Aunt Lydia, a role that has earned Ann Dowd an Emmy.
It's refreshing to see strong-willed female characters like Rey and Wonder Woman take over the big screen. But this space for women shouldn't only be reserved for good-hearted heroines — it should also expand to villains and antiheroines as well. I, for one, would love to see Phasma survive, not as a gag character, but as someone who can significantly move the Star Wars plot forward. Heck, maybe the creators will realize her potential and even give her a spin-off of her own like Han Solo.