Does Jack Die on This Is Us?
Seriously Though, Is Jack Going to Die on This Is Us?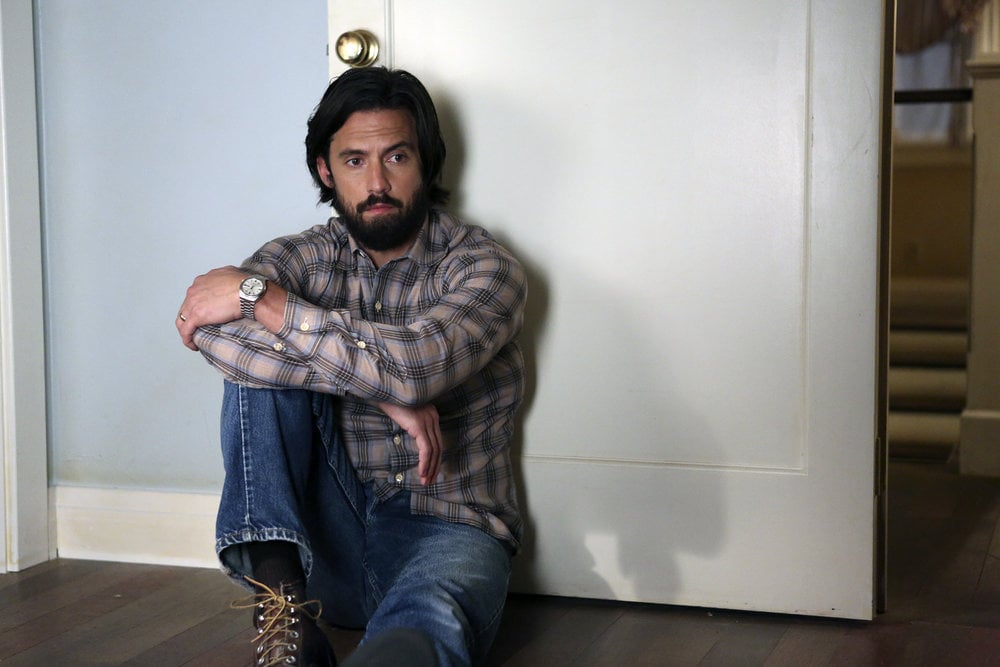 This Is Us is full of twists and turns; it's part of what makes it one of our favorite new Fall shows, but its propensity to shock us also has us legitimately worried about one of the characters. In the first episode, we find out that there are two separate timelines on the show: one in which Jack and Rebecca become new parents to three babies, while the other takes place 36 years in the future and revolves around their grown children. That's the initial twist, the next comes when it's revealed in the second episode that Rebecca isn't married to Jack in the modern-day timeline. Instead, she's married to Jack's close friend and colleague, Miguel. Devastating. The big question is: What happens to Jack?
In the pilot episode, Kate and Kevin are bonding and talking about a phrase their dad used to use. Their whole demeanor suggests that they miss him and it's been a long time since they've seen him, but they don't explicitly say he's dead. A huge chunk of episode two revolves around the drinking problem Jack has developed. At this point in the timeline, the kids are 8, and the Jack's issue has caused a serious crack in his relationship with Rebecca. By the end of the episode, he promises Rebecca that he'll quit and start devoting all his attention to their family again, but that seems like a suspiciously easy fix for alcoholism. The most recent episode focuses on Rebecca's interactions with Randall's biological father, William, and Jack doesn't appear in the modern-day timeline at all.
At this point, there seem to be two prevailing theories about what happens:
Jack is dead. I really don't want this to be true, but all signs point to Jack either dying from alcoholism or something else. The fact that Randall's kids refer to Miguel as their grandpa makes it seem like they've grown up with Miguel as their primary grandfather, but they could have a different name for Jack.
Jack and Rebecca are just divorced. Perhaps Jack's problem proves too much for their marriage, and Rebecca leaves him. He could be estranged from his kids, but if that were the case, they probably wouldn't be talking about him so fondly.
Either way, I hate that the writers are torturing us like this. Much like Rebecca with Randall (the baby formerly known as Kyle), I want to attach myself to Jack. Even though we mostly see him at the same age as his grown children, he's still the patriarch of the show. I don't want to love him only to have him taken away. It would be Parenthood all over again.