Does Luke Die in Star Wars: The Last Jedi?
In Case You're Wondering Whether the Big Death in Star Wars: The Last Jedi IS Actually a Death, Read This
WARNING: THIS POST CONTAINS SOME VERY UPSETTING SPOILERS FOR STAR WARS: THE LAST JEDI, SO GET OUT OF HERE IF YOU DON'T WANT TO BE SPOILED!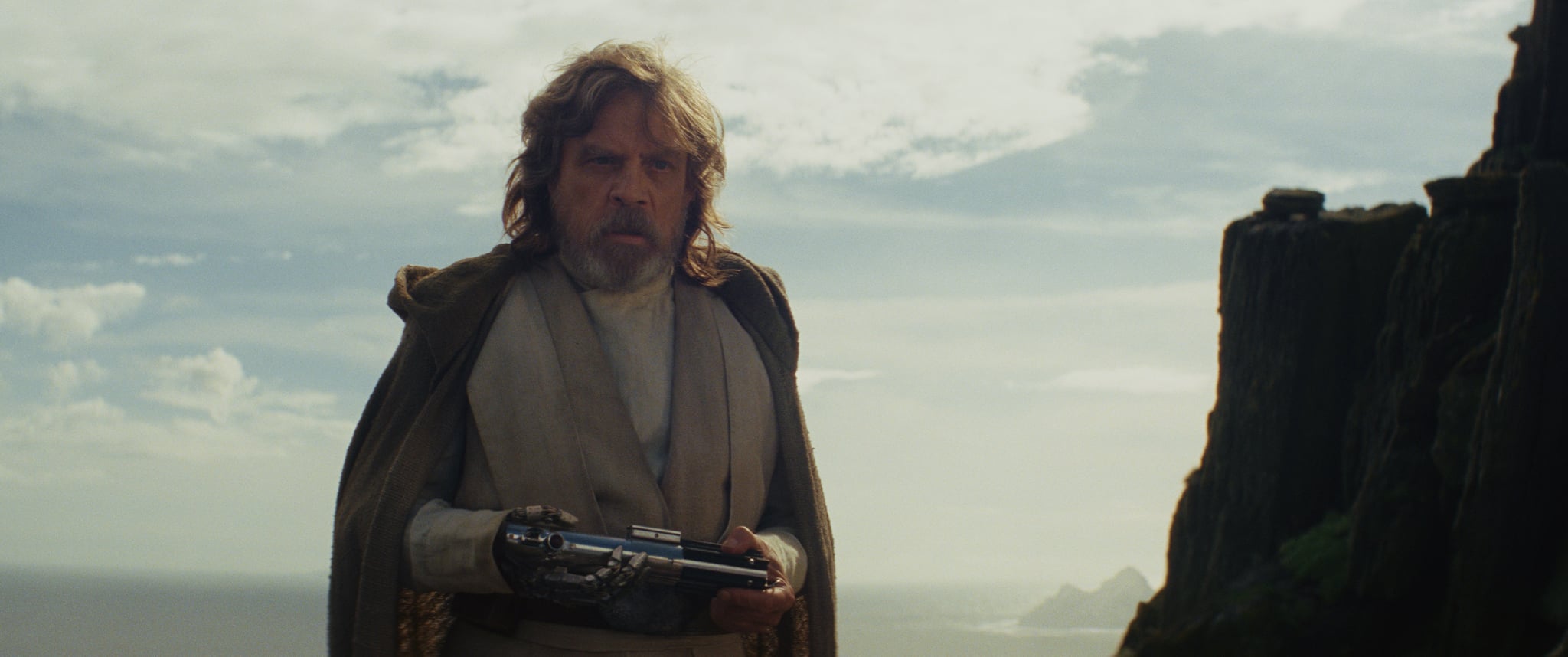 When Star Wars: The Force Awakens picked off one of our favorite characters from the original trilogy — Han Solo — it made us brace for what might be waiting in Star Wars: The Last Jedi. On the one hand, we worried about Princess Leia's fate in the wake of Carrie Fisher's tragic 2016 death. But it wasn't her we needed to worry about: it was her brother, Luke Skywalker (Mark Hamill).
The first trailers for the movie started to make us worry that Luke — who only appears in one scene at the end of The Force Awakens — could also be meeting his demise in the latest Star Wars installment. The film's very title also seemed to contain an ominous warning. And upon seeing the movie, at the very end, we witness Luke Skywalker's death. Or do we?
After a rematch against his nephew, Kylo Ren, Luke bests the young villain and then shows that his physical form hadn't actually been there fighting; he was using the Force to appear before Kylo Ren. When he's done, we see Luke's physical form back on Ahch-To . . . just as he disintegrates. It seems that the amount of Force he needs to expend in the duel is too much for his body, and like Yoda before him, he fades into the Force.
As far as we know, yes, this is the end for Luke Skywalker — or, at least, for his physical being. Also like Yoda in his pivotal scene with Luke in The Last Jedi, and Obi-Wan Kenobi before that, Luke will be able to appear again postdeath because he's a Jedi. This leaves room for Hamill to return in the next installment and beyond — so, after all, despite Luke's protest (and the obvious existence of more Jedi in the galaxy), the Jedi will never truly end.