Does Rebecca Have Dementia on This Is Us?
A Healthcare Professional on Reddit Has a Very Plausible Theory About Future Rebecca on This Is Us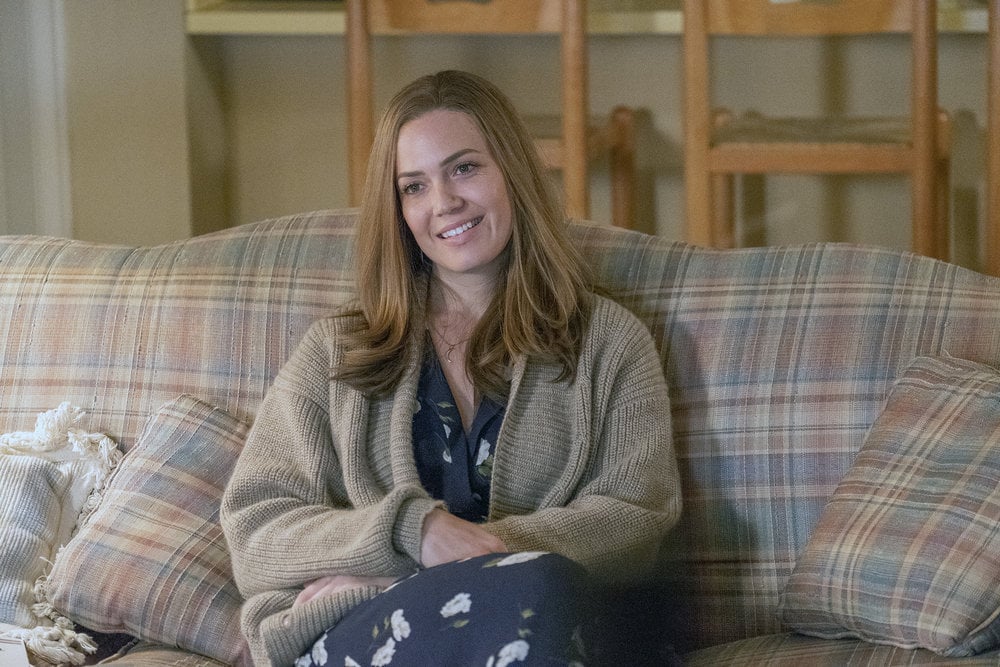 This Is Us fans have pretty much heard it all when it comes to theories about Rebecca Pearson's health in the flash-forward scenes of the show. While Mandy Moore has shot down the idea that her character suffers from Alzheimer's, one healthcare professional on Reddit thinks it could be advanced dementia. Reddit user Joygernaut wrote, "I think elderly Rebecca has advanced dementia. That's why Randall had to introduce himself to her. I suspect she had a frontal/temporal type, that often brings out aggressive and violent behaviours. Perhaps she did something to Beth or one of the kids and that's why she is upset at her."
The user added, "The cold look on elderly Rebecca's face got me thinking this. It would definitely be in character for the writers as they are not afraid to address hard issues nobody talks about." As a viewer, it's important to understand that Alzheimer's and dementia are two different things. According to the World Health Organization (WHO), "Dementia is a syndrome. . . Dementia results from a variety of diseases and injuries that primarily or secondarily affect the brain, such as Alzheimer's disease or stroke." Alzheimer's disease is a form of dementia.
In the season three finale, we see an elderly Rebecca like we've never seen before: confused, broken, and unwell. As the entire family gathers in Kevin's home during the heartbreaking final scene, it's believed that we're looking at the last few weeks of Rebecca's life. In an interview with Glamour, Moore said the theory about Rebecca having Alzheimer's was "not true," but Jack's quote in an earlier episode about the couple being old and gray and "not remembering what they had for breakfast" could very well allude to dementia.
Many of the comments in the original Reddit thread point out Rebecca's hand fidgeting while Randall introduces himself to her. "I watched two of my grandparents go through dementia as a factor of their aging," Reddit user i_am_the_atlas wrote. "A lot of it was this glazed over look and nervous motions (like [Rebecca's] hands fidgeting)." While this is painful to watch as a viewer, it's undeniably difficult for the Pearson family and those who've witnessed their loved ones struggle similarly in real life.
Series creator Dan Fogelman is never afraid of shining a light on relevant real-life issues, and since dementia is so prevalent with elderly people, this theory does make sense for Rebecca. In 2017, WHO reported that around 50 million people suffer from dementia worldwide, with 10 million new cases every year. Unfortunately This Is Us fans won't have any answers about Rebecca's health until at least next season, but until then, you best believe we'll keep theorizing about those flash-forward scenes and wondering who the mother of Kevin's son is.