This Is Us Theories About What Happens to Rebecca
Why Is Everyone Going to See Rebecca on This Is Us? 5 Possible Theories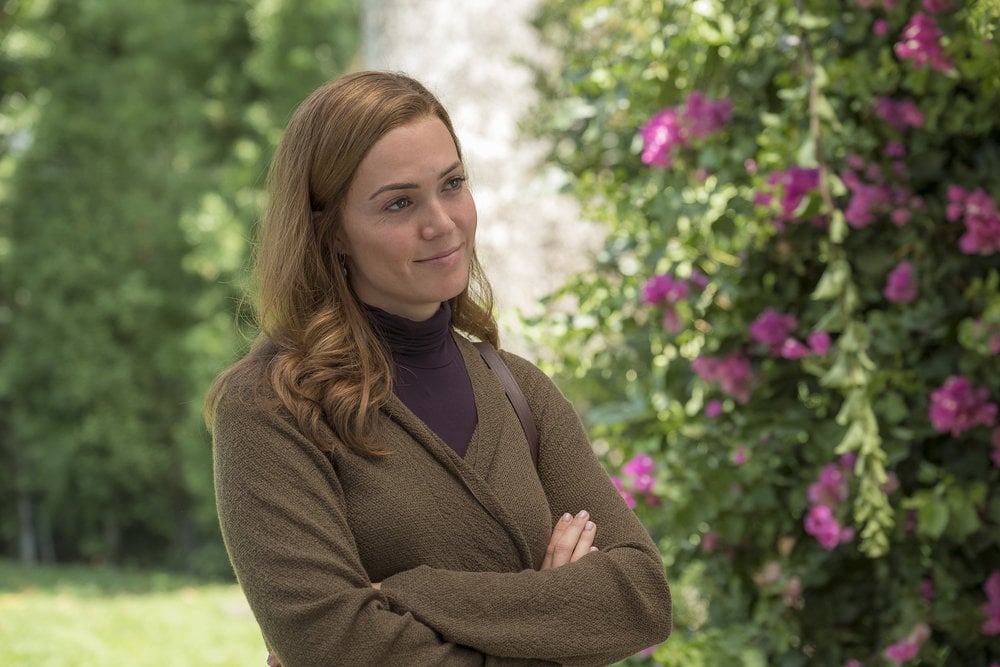 This Is Us really knows how to keep us guessing. The show is known for its dramatic twists, but it really threw us for a curveball when it showed future Randall and Tess going to visit someone at the end of season two. Since then, fans have been going crazy trying to solve the show's next big mystery. While we finally know that Rebecca is the mysterious "her," the next big question on everyone's mind is: why is everyone going to visit her?
Seeing that the flash-forward is the show's final timeline, it seems like Rebecca's fate will have a pretty big impact on not only the characters but also the story as a whole. In the flash-forward, the Pearson matriarch would be in her 80s, and we can't help but wonder if the "her" mystery will result in Rebecca dying. While Mandy Moore wouldn't give us any hints about what's to come, she did confirm to POPSUGAR that it will be pretty intense. "In typical This Is Us fashion, it is true to life," she said about her character's fate on Feb. 4. "But it costs a lot. It's going to be a lot for people to digest emotionally, but it's real." What could be that emotional? Well, we have a few ideas:
1. Rebecca Has a Heart Attack
What could be more emotional than having Rebecca die in a similar way to Jack? During an interview with Entertainment Weekly, Susan Kelechi Watson said that the flash-forward with Rebecca feels like "completion in a way." Sterling K. Brown added that "the way that the show begins, it ends in a way that makes sense." As you might recall, the series first starts with Rebecca and Jack welcoming their triplets in a hospital. Having the show end with Rebecca saying goodbye to her triplets in a hospital would certainly be a full-circle moment.
2. Rebecca Is in a Coma
While it's sad knowing that Rebecca could die, it's easier to accept, knowing that she has lived a long life. However, the cast is really driving home the fact that what happens to Rebecca will be incredibly sad. Her death might not be as easy to swallow if we find out that she's actually in a coma during her final moments. As Moore points out, what happens to Rebecca "costs a lot." Maybe the reason Tess and Randall aren't ready to go see Rebecca is because the family has decided to take her off life support.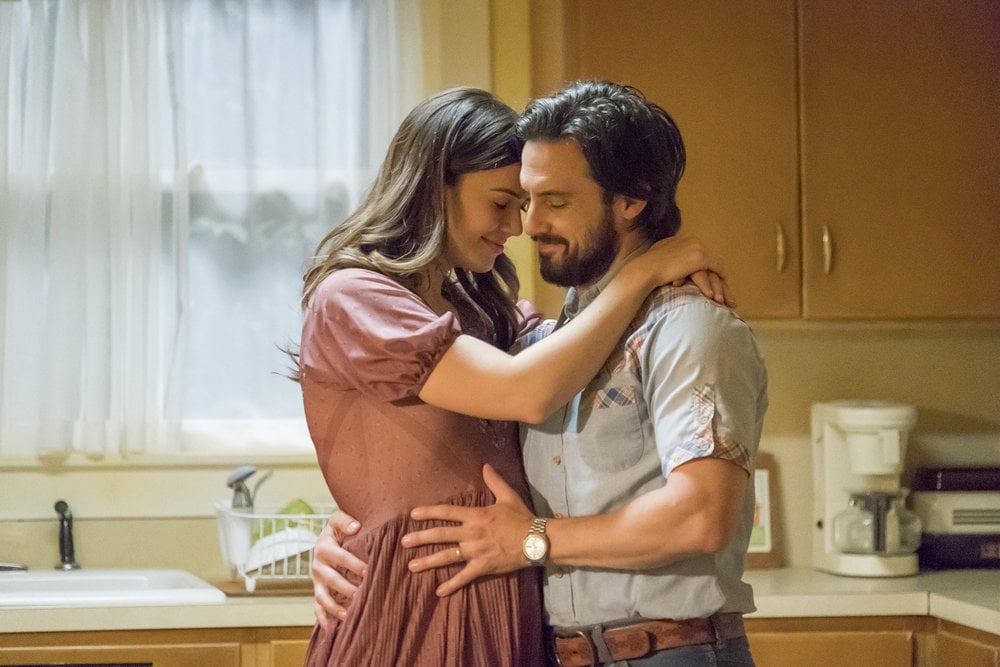 3. Rebecca Has ALS
During Randall's debate earlier this season, Rebecca made a few comments during her conversation with Tess that raised a few eyebrows. While encouraging Tess to come out to her parents, Rebecca mentioned how keeping all her emotions bottled up over the years eventually led to chronic pain in her body. While the writers could have just added that in as a way for Rebecca to connect with Tess, others wondered if it could be foreshadowing a more serious condition, such as ALS. Maybe her symptoms went undiagnosed and eventually got worse with age.

4. Rebecca Has Brain Cancer
The show seems to hint at Rebecca's possible death in season two. During the episode "The Car," it is revealed that Rebecca once had a cancer scare. As Rebecca anxiously awaits her test results, Jack takes her to his "favorite tree" to calm her nerves — the same tree where his ashes are spread following his death. While she eventually finds out that she doesn't have brain cancer, we can't help but wonder if that was the writers' way of foreshadowing what's to come.

5. Rebecca Has Dementia
One of the biggest theories about Rebecca's fate is tied to Beth's pin-the-tail-on-the-donkey game from the flash-forward. The Big Three used to play that game every year during their joint birthday parties, so it's possible they are reuniting on their birthday in the flash-forward to play the game with their mom. If Rebecca does have dementia, this could be the Big Three's way of re-creating those memories with their mom one last time before her death. Perhaps the whole show has been the Big Three reminding their mother of their family's story — it would literally be the Big Three telling Rebecca, "This is us."
Whatever Rebecca's fate may be, it seems like we will be getting answers very soon. In January, Brown told The Wrap that things will finally start to make sense by the end of season three. "You guys will find out at the end of the season what it is," he said. "[The] end of the season, you'll get a better glimpse of why we're going to see Rebecca."