Is Ellen Pompeo Leaving Grey's Anatomy?
Ellen Pompeo Hints at Her Grey's Anatomy Departure: "It's About Time That I Mix It Up"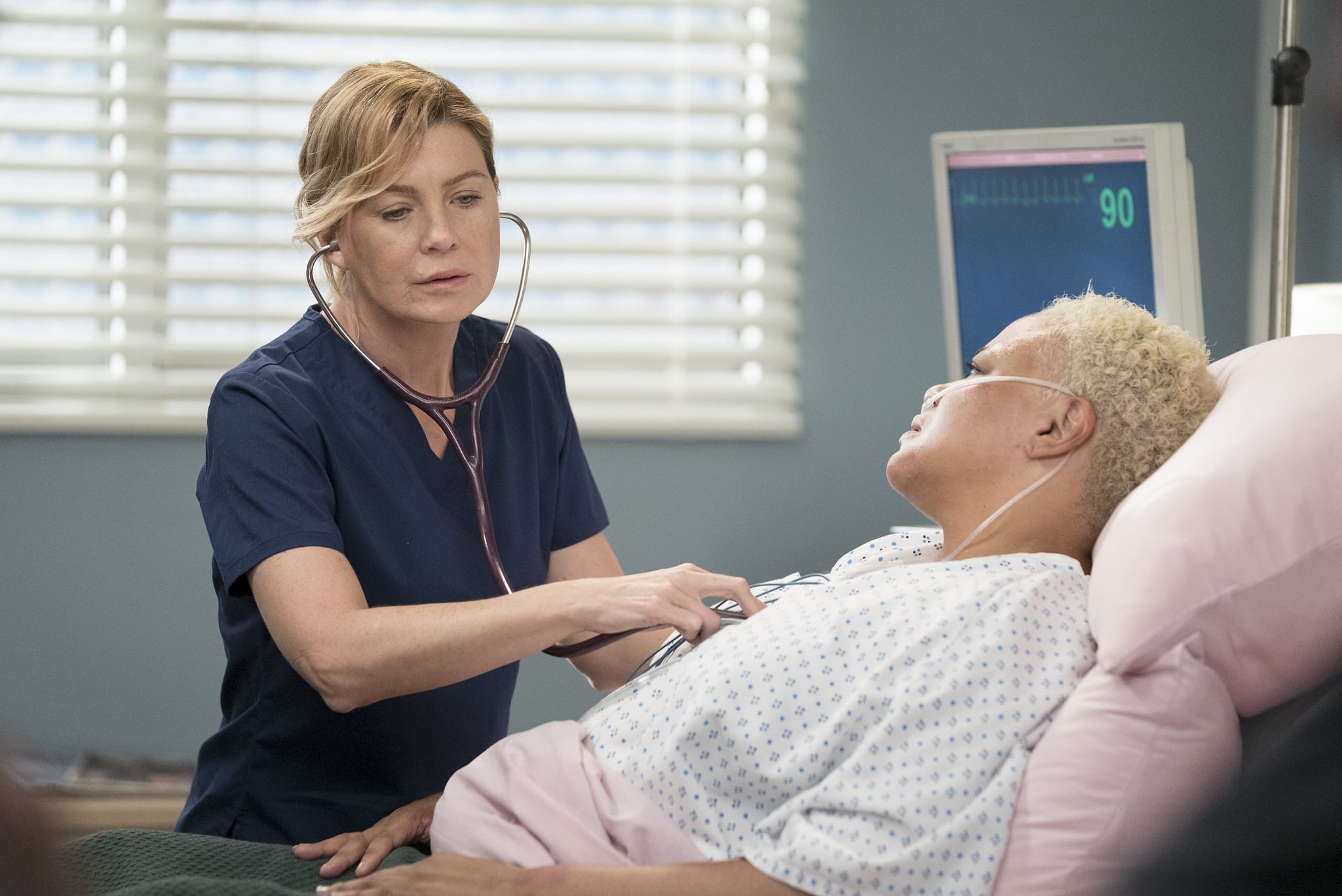 Grey's Anatomy star Ellen Pompeo is the highest-paid dramatic actress on TV, and as we draw close to the show's landmark 15th season, we can all agree that she's earned every penny. Pompeo has given us more than 300 episodes of Meredith Grey's trials and tribulations — from her dark and twisty beginnings to her heartbreakingly beautiful marriage and all those inspirational moments she had us choked up over how far she's come. Now, with a contract that's due to end after the 16th season, the actress is hinting that it might be time for her to take a bow.
In an interview with Entertainment Weekly to celebrate the show's upcoming season, Pompeo said that she's not ready to make any sort of official statement but revealed that she feels like "we have told the majority of the stories that we can tell."
"I'm really excited to do some new things, it's about time that I mix it up and I'm really excited about my producing career, and I'm definitely looking for a change," she continued. "I'm really looking forward to it and that's the beauty of my situation. I have definitely played this out for everything that I possibly could. I've given it 200 percent of my energy and my love and my time and my commitment and my dedication."
Pompeo also mentioned that her children — Stella, 9, Sienna, 4, and Eli Christopher, 1 — are getting older and that she would like to play a more active role in their lives, which is a sentiment she's shared before. Though this isn't an "official announcement" of her departure, it's pretty clear that Pompeo is ready for a life outside of Grey Sloan Memorial Hospital.
Before you start wondering how the show would handle not having the Grey in Grey's Anatomy, it's most likely that the series would end with her exit. Creator and executive producer Shonda Rhimes said it very plainly, "Ellen and I have a pact that I'm going to do the show as long as she's going to do the show. So the show will exist as long as both of us want to do it. If she wants to stop, we're stopping."