Euphoria Episode 4 Theme Song
Still Trying to Figure Out That Haunting Theme Song From Episode 4 of Euphoria? We've Got It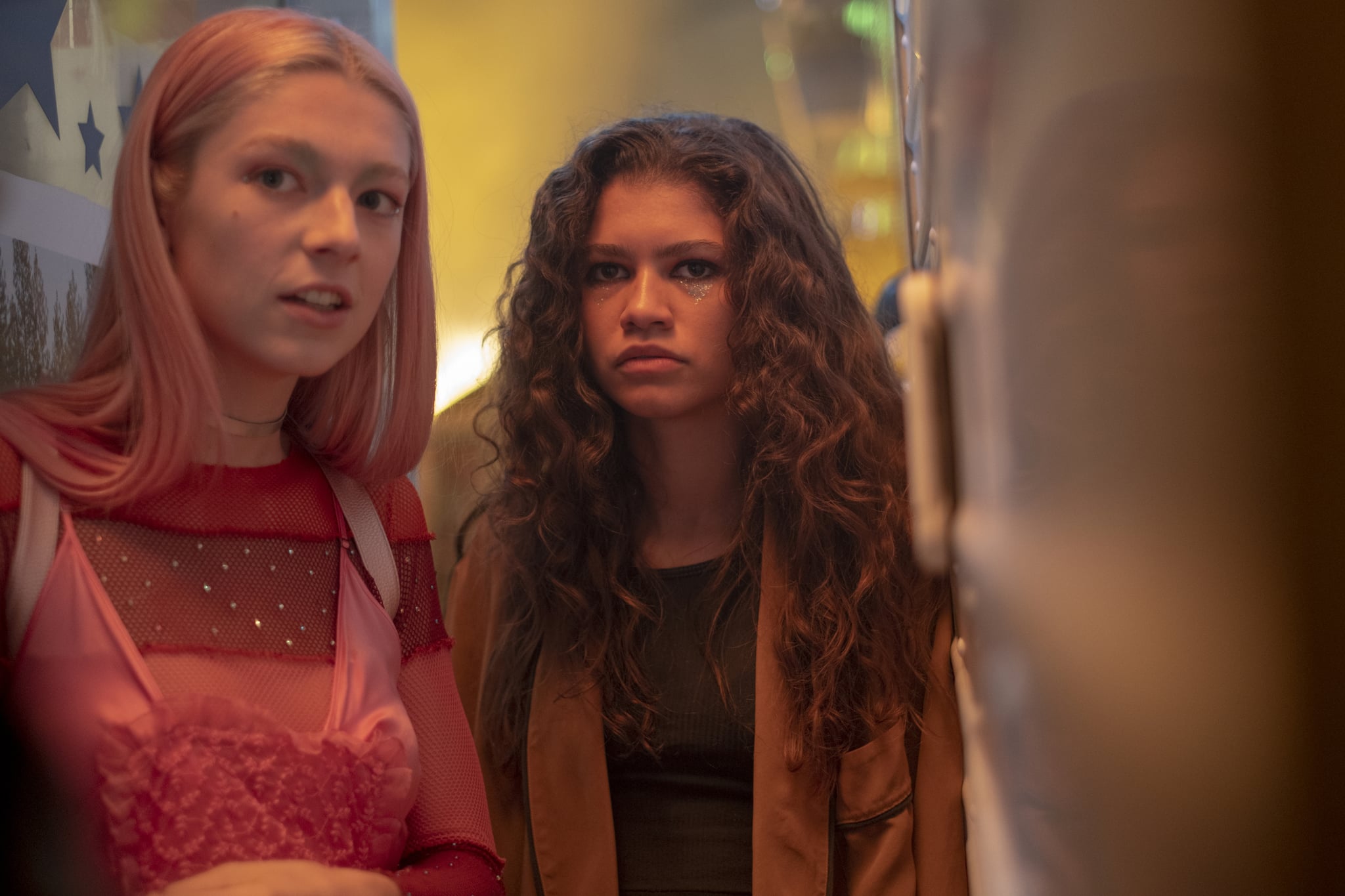 It's no secret that HBO's dark new teen-centric series, Euphoria, is full of bops. From bangers to classics, we've identified the songs that make up most of Euphoria's eclectic soundtrack, but the thing that still remains a secret is the name of that incredible theme music. What makes this even trickier is that every episode has been different, and the song is always in the background of the recap. Episode four's theme music was particularly haunting, which is why we dug even harder to find out what it is. We're pretty sure that the song you're hearing is the instrumental version of "Stay" by indie artist Richard Macklin, who is little known now but hopefully won't be for long.
Though the version played in Euphoria is purely instrumental, the song's lyrics only further prove that it's a perfect fit for the series. It opens with a description that seems to describe the juxtaposition between Rue and Jules to a T: a person who gets their "feeling from the dark side," and a person "living in the sunshine." As he moves into the chorus, Macklin continues, "And I'm not perfect but I'm trying, and I'm so tired of all the lying, and all I need is for you to stay." If you don't think that this sentiment totally fits Rue's character, then you clearly haven't been paying attention.
Euphoria probably isn't the only place where you may have heard this heartbreaking song before. "Stay" is also featured in episode six of the first season of ABC's Deception, as well as in the season two trailer for Freeform's supernatural teen drama series Shadowhunters and in the trailer for season one of Netflix's Amazing Interiors. Other songs by Macklin include "Let Me Down," which is featured Netflix's First and Last and "Shook," which is featured in NBC's Better Late Than Never and Freeform's Famous in Love. It's a total mystery to us why Macklin hasn't blown up yet, but — like the rest of Euphoria's awesome cast, here's hoping we'll be hearing a lot more about him soon.