Hillary Clinton's Favorite TV Shows 2017
The 3 TV Shows Hillary Clinton Is Watching Have 1 Thing in Common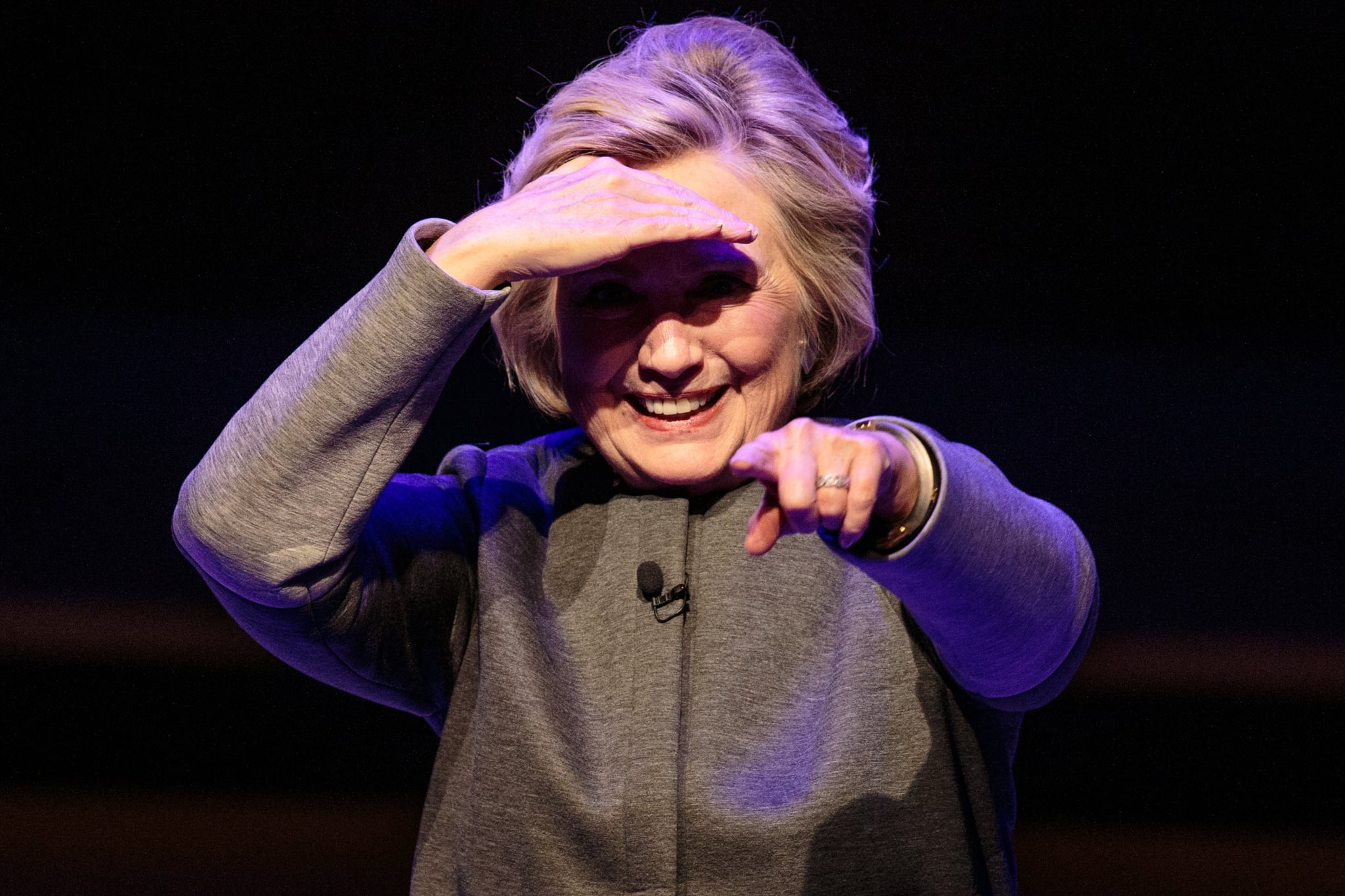 Hillary Clinton may not watch "a lot of TV," but she certainly watches some. When the former secretary of state sat down with Daily Show alum and 2 Dope Queens podcast host Jessica Williams at the Girls Build LA leadership summit in LA on Friday, Jessica asked her to dish on her viewing habits. "I just kind of surf around and look at what my friends recommend," Hillary told her. Needless to say, a theme definitely emerged among the three shows she namedropped:
Madame Secretary
The CBS series has a fan in Hillary. "I watch Madame Secretary, because I was secretary of state," Clinton said. "I love that show. And actually, some of the stories are pretty realistic. I can tell — I know where they got that idea."
The Crown
Is Hillary a bit of an Anglophile? Could be. "I love The Crown, so I'm going to start that when I go back [home]," Hillary enthused, referencing the new season. "I'm really looking forward to that."
The Handmaid's Tale
"I don't know if you saw The Handmaid's Tale," Hillary said to Jessica, who enthusiastically confirmed that, yes, she did. "It was amazing."
Three dramas about bold, complex women seizing their power? We see you, Hillary. Oh, and we also can certainly relate to the TV programs she tries to limit. "I try not to watch too much news because it's so upsetting to me," Hillary mentioned. Us, too, Hillary. Us, too.