How Did Ted Bundy Get Caught?
Despite Getting the Movie Treatment, Ted Bundy's Capture Was Surprisingly Mundane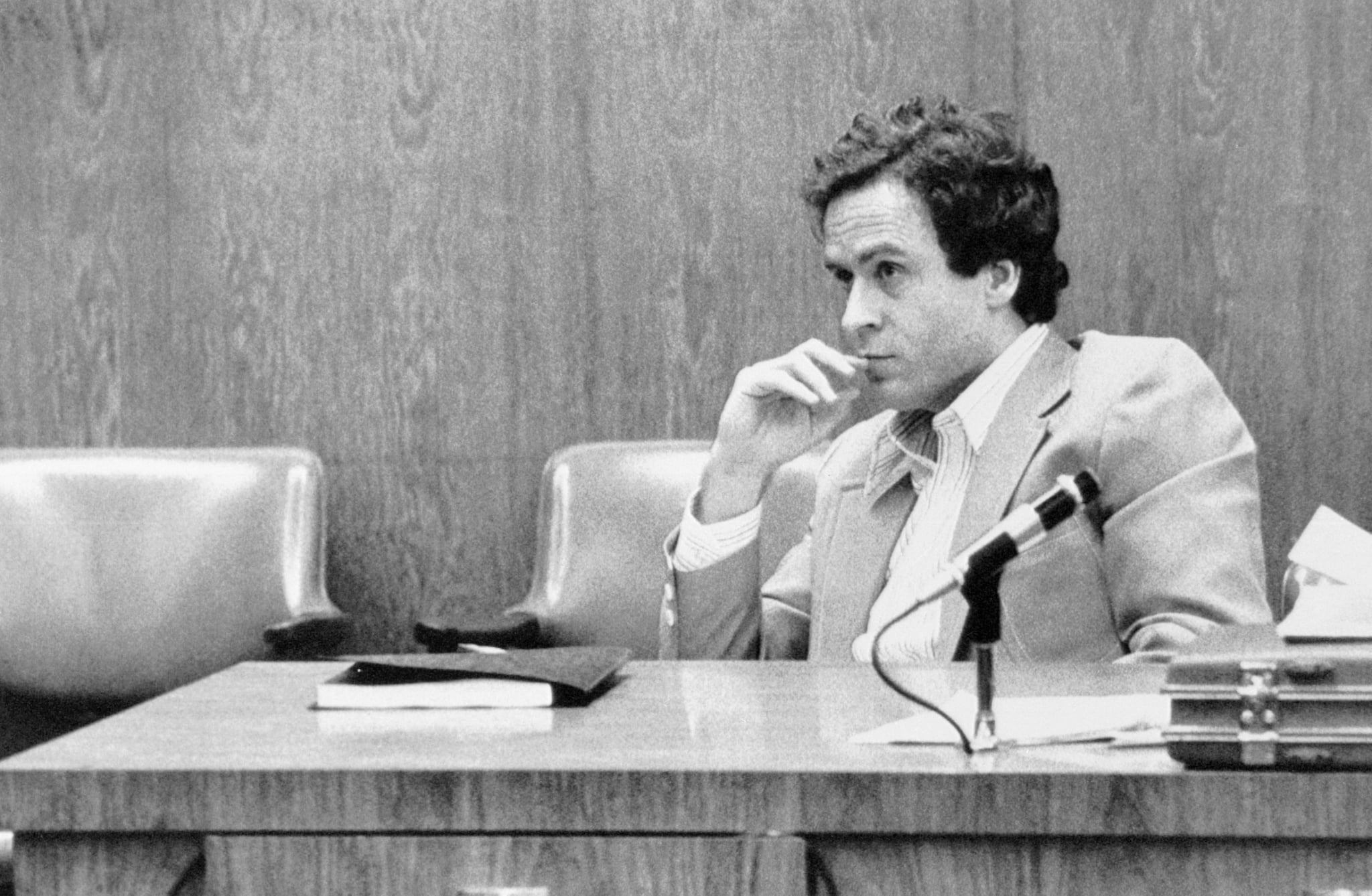 When we think about the horrific crimes of Ted Bundy, we tend to think about them in the most extreme terms possible. After all, this is a man whose crimes were described by the judge presiding over his final trial as "extremely wicked, shockingly evil, and vile" (yes, that's where the new movie gets its name). But as is so often the case with high-profile, incredibly salacious crime stories, the thing that finally tripped up Bundy wasn't one of his gruesome crimes — it was a car.
By the time Bundy was captured for the final time, he had already been arrested and imprisoned once. In 1976, he was convicted of the kidnapping and assault of Utah telephone operator Carol DaRonch and was imprisoned in Utah before being extradited to Colorado to stand trial for another suspected crime. While in jail in Glenwood Springs, CO, Bundy assembled an escape plan. Slowly but carefully, he created a hole in the jail's ceiling, while simultaneously losing a significant amount of weight. On Dec. 30, 1977, Bundy made his escape, becoming a fugitive for the second time. He wound up on the FBI's infamous Ten Most Wanted Fugitives list, due to the nature of his crimes and the likelihood of his still being a real danger to the public.
After traveling through several states, Bundy wound up in Tallahassee, FL, where he began committing his final string of crimes in January 1978, breaking into a sorority house at Florida State University and attacking several women there, some of whom did not survive. He continued his Florida crime spree, but upon realizing that his funds were running low and suspecting the cops were on his trail, Bundy attempted to flee in February.
It wasn't a big showdown that got Bundy caught, though. It wasn't even the aftermath of one of his grisly crimes. It was, ultimately, car theft that started the series of events that led to Bundy's final capture. Bundy had stolen a car to flee Tallahassee when he suspected the authorities were closing in on him, and it was this action that got him caught. In the early-morning hours of Feb. 15, Bundy was stopped near Pensacola by police officer David Lee near the Alabama state line after a "wants and warrants" check alerted the officer that the Volkswagen Beetle Bundy was driving was reported as stolen.
Officer Lee attempted to arrest Bundy, but Bundy moved quickly, tripped up Lee, and tried to run away. Lee was able to fire warning shots — not shooting to kill — and pursued him. The two men struggled for a few moments, with Bundy attempting to gain control over Lee's gun, but Lee prevailed in the end. He was able to take Bundy into custody. Reportedly, Lee heard Bundy mutter "I wish you had killed me" as he was taking him into custody. The subsequent trial process saw Bundy go through multiple murder trials and, eventually, get sentenced to death. We wonder if this anticlimactic finale to a long-running fugitive chase will make it into Extremely Wicked, Shockingly Evil, and Vile when the Zac Efron-led movie hits theaters later in 2019.
Image Source: Getty / Bettmann