How Much Money Has Black Panther Made?
How Much Money Has Black Panther Made So Far? The Box Office Numbers Will Floor You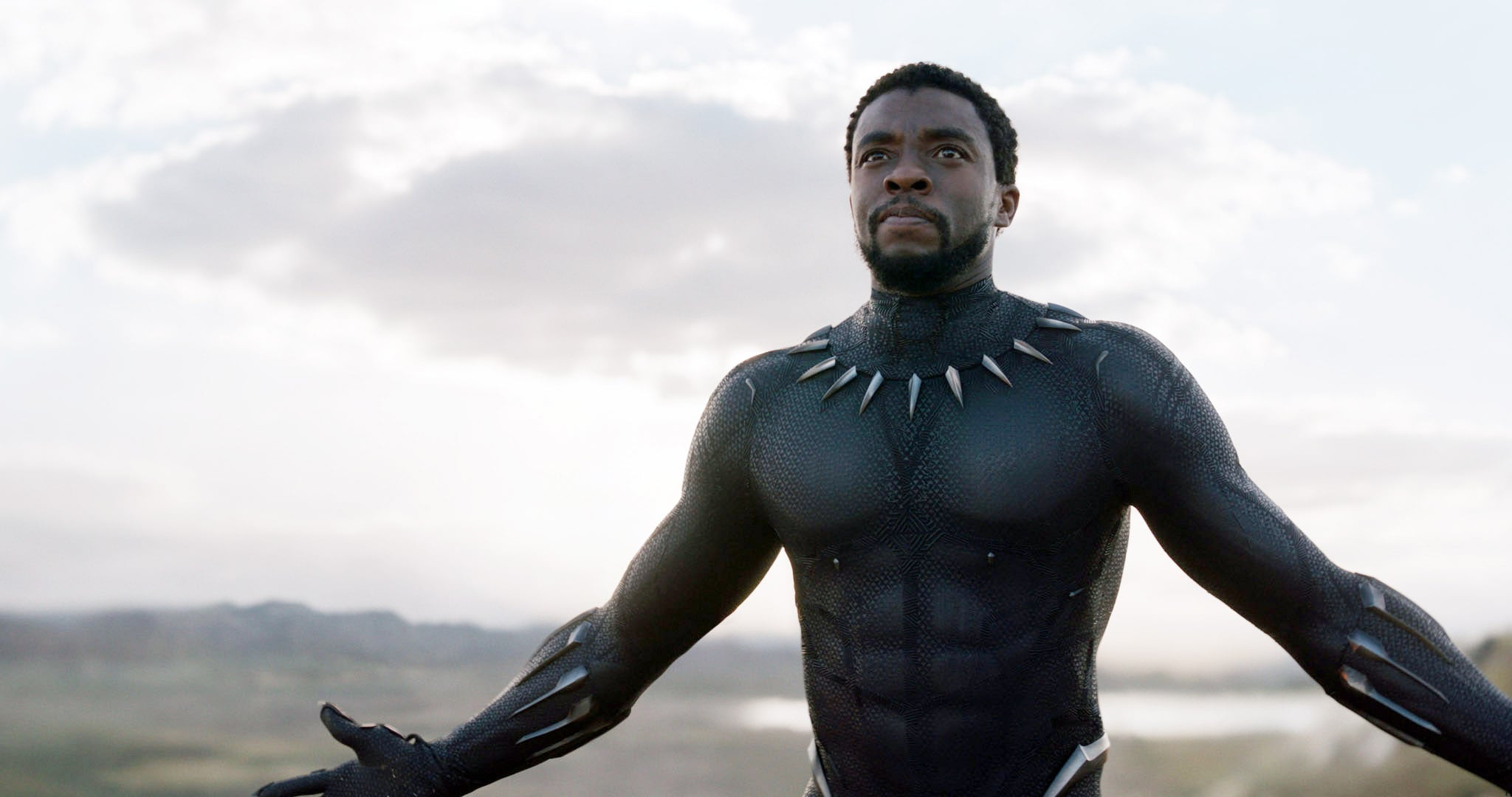 Anyone with half a brain could've told you that Black Panther was going to be huge — the ticket presale numbers alone smashed box office records weeks before the Marvel superhero movie even hit theaters. But just how big is Black Panther? Hold on to your jaw, because the numbers are insane.
Like a vibranium spear tearing through, well, pretty much anything, the Ryan Coogler-directed film exploded into theaters opening weekend with an estimated $192 million, domestically, over its first three days. Combine that with the $169 million it raked in internationally, and you'll have around $360 million worldwide. Black Panther ended up bringing in an additional $40.16 million on Presidents' Day, making it the biggest Monday in box office history (a record previously held by 2016's Star Wars: The Force Awakens). That brought the film's final, four-day holiday total to a whopping $241.9 million domestically.
Now, 12 days since its release, Black Panther has gone on to make $421.8 million at the North American box office, and $326.3 million overseas. That means the film's total worldwide haul is a staggering $748.1 million. It looks like we aren't the only ones obsessed with Chadwick Boseman's badass superhero.
The release of Black Panther has been a cultural sensation, with many showing up to theaters in gorgeous outfits celebrating the film, its fictional African country of Wakanda, and the importance of having a mainstream superhero film with an almost entirely black cast. Thanks to movies like this one, as well as 2017's Summer comedy smash Girls Trip, the Hollywood myth that movies celebrating black culture won't do well overseas (or do well, period) is hopefully good and dead. All hail King T'Challa.