How Will Westworld Season 2 Start?
Great — Westworld Season 2 Will Be "Far More Violent and Disturbing"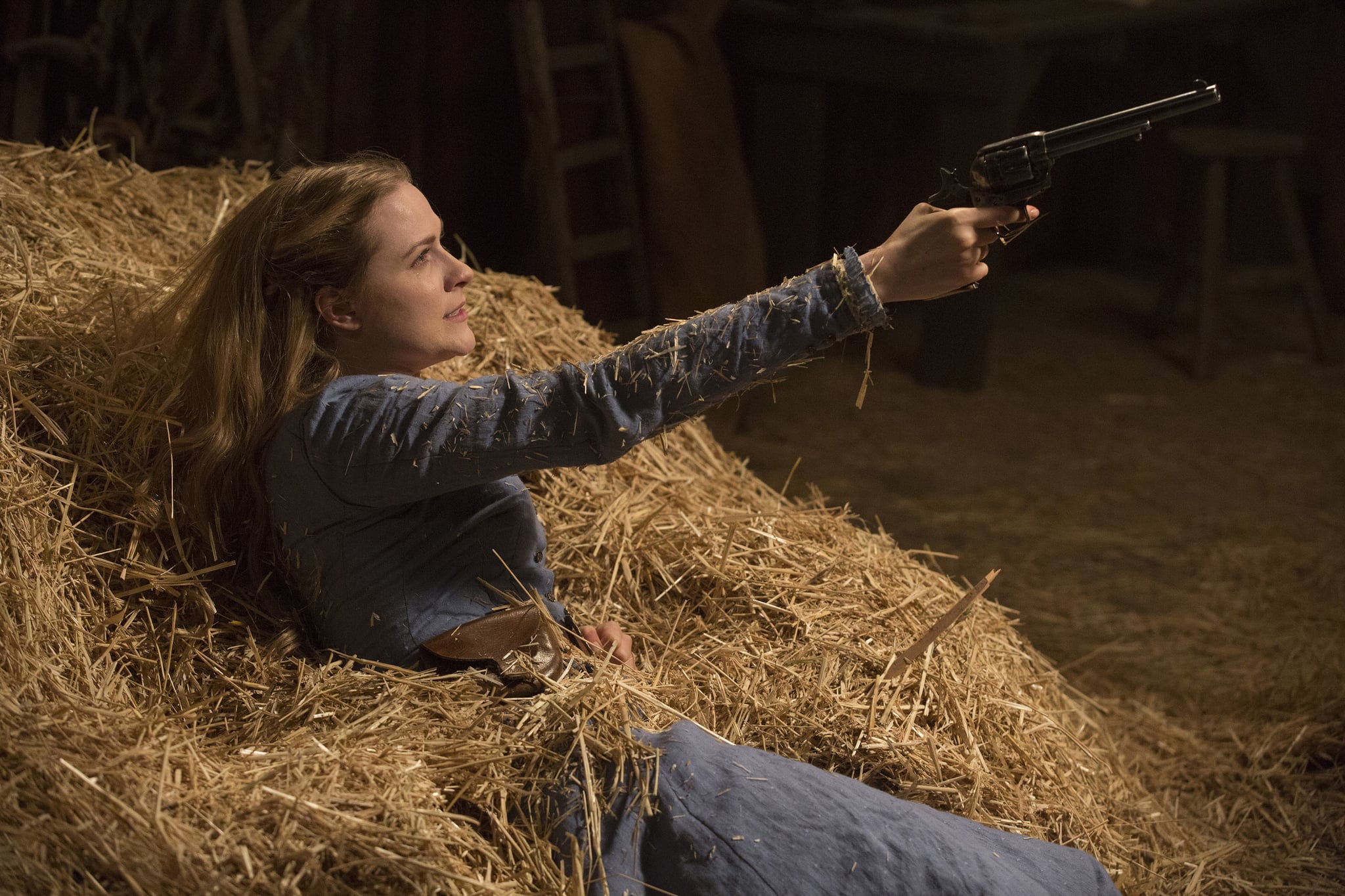 We might not know much about the second season of HBO's cryptic Westworld, but we do know that it'll be one bloody freaking mess. In a red carpet interview with TVLine at the 2017 Emmy Awards, cocreators Lisa Joy and Jonathan Nolan divulged some new details about the upcoming season and confirmed that it'll be more violent than ever.
"In season one everything was calm. You kind of understood that the thing that was awakening within the robots could lead to some sort of outbreak," Joy said. "Now, the outbreak has happened and we find the park in a very different place. So, the entire setup is kind of a bit different." It's unlikely that viewers would ever describe Westworld's first season as "calm," so we can only imagine the chaos that lies ahead.
In addition to being an executive producer, Joy will also direct the season's fourth episode. On that episode, Nolan told Joy, "You've made it far more violent and disturbing than we ever intended. It was quite a placid episode, and Lisa has kind of turned it into a bloodbath."
The latest remarks about the second season reflect what Ed Harris told Entertainment Weekly following the season one finale. Harris said, "It sure seems like there's going to be an awful lot of violence. I think all hell's going to break loose."