Westworld Season 2 Details
Westworld Season 2: Violence, Chaos, and 3 New Theme Parks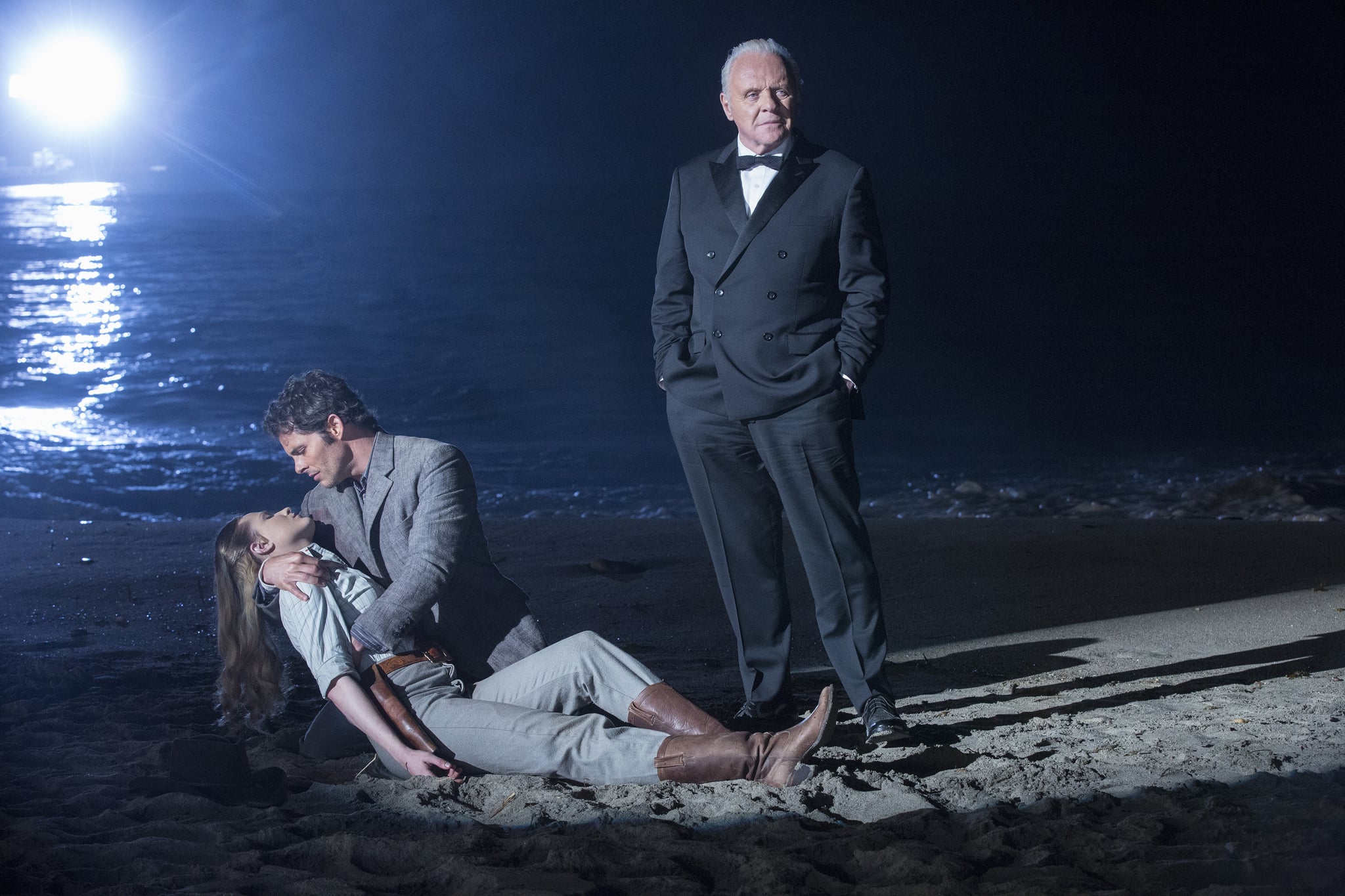 Season one of Westworld ended on a high note, and season two is on the way. But how do you continue a show that ends its first season with such upheaval? A few major twists were revealed in the supersize finale, opening the door for lots of possibilities for season two — though unfortunately not for Ford, RIP. Here's what we know about season two so far; stay tuned for more!
The Episode Count
"I know we're doing a second season," Ed Harris told Entertainment Weekly. "[Showrunners Jonathan Nolan and Lisa Joy say] we're doing 10 episodes. Probably won't start shooting until June or July. They sound pretty excited about what it's about. But I have no idea what it will encompass."
Brace Yourself For Bloodshed
When asked to speculate about what could happen, Harris added that, "I don't know, but it sure seems like there's going to be an awful lot of violence. I think all hell's going to break loose. I don't know if I join forces with the hosts or what. But I'm happy for Jonah and Lisa. This has been something they've been working on for a long time. They have very specific plans for season two. I think they're gonna spend more time in Utah next season — they were there for two weeks last season, next season will be a month."
In a red carpet interview with TVLine at the 2017 Emmy Awards, Joy and Nolan also confirmed the new season will be more violent than ever. "In season one, everything was calm. You kind of understood that the thing that was awakening within the robots could lead to some sort of outbreak," Joy said. "Now, the outbreak has happened and we find the park in a very different place. So, the entire setup is kind of a bit different." Nolan further explained that the fourth episode, which Joy directs, kicks things up a notch. "You've made it far more violent and disturbing than we ever intended," he joked. "It was quite a placid episode, and Lisa has kind of turned it into a bloodbath."
Young William May Not Return
Jimmi Simpson, who plays William (revealed to be the young version of The Man in Black), told The Hollywood Reporter in December that he hasn't signed on for second season yet, but he did say it's a "possibility" that it could change. "There are certainly stories they could tell," said Simpson. "Based on these writers' skills, if it was their intention for young William to return, I know that he would be there for solid and interesting reasons. But I think this story is told, the story of William and Dolores's love affair. I think that story, tragically, has been told."
The Arrival of More Theme Parks
On the second day of Vanity Fair's New Establishment Summit in LA, Nolan and Joy were asked about what other parks from Michael Crichton's original 1973 film would make an appearance in new episodes, if any. Nolan went on to explain that the reason they left out Roman World and Medieval World in season one was because "we had to save something for season two."
That certainly makes it seem like robots dressed in togas and renaissance cloaks will pop up at some point soon, right? What it also does is fuel suspicion that the Samurai seen at the end of season one might have been a red herring about a potential Samurai World. In the meantime, we'll just pray for all three!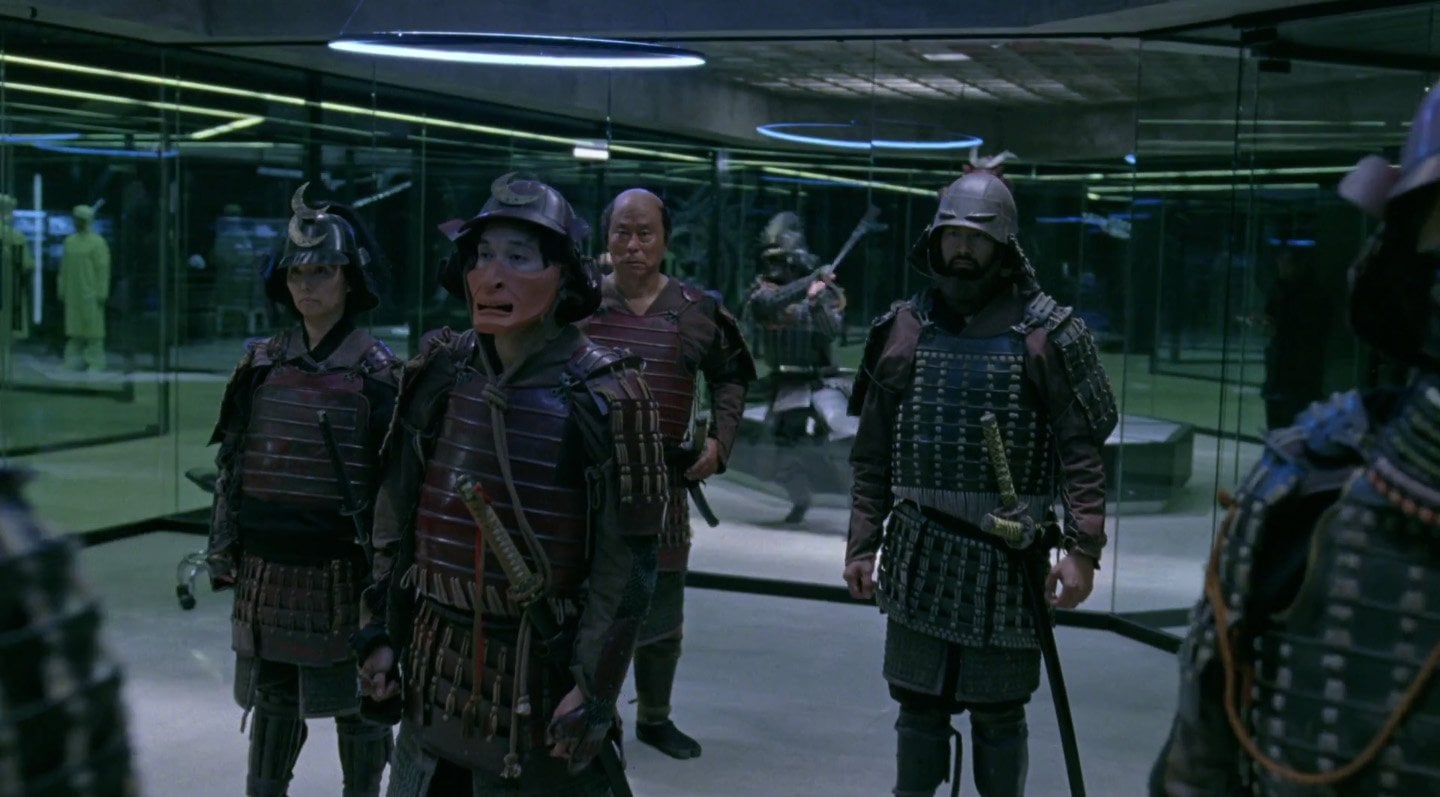 New Characters Are Joining the Fold
Gustaf Skarsgard (yes, Alexander and Bill's brother), Get Out's Betty Gabriel, Make It or Break It's Neil Jackson, and Rogue One's Fares Fares are all joining the show. Jonathan Tucker is coming on board as well as "Major Craddock, a commanding military officer," who certainly sounds like a robot in the Western theme park. HBO has yet to confirm which of season one's main players are returning, but the season two trailer gives us a glimpse of Evan Rachel Wood, James Marsden, Ed Harris, and Jeffrey Wright.
Season 2 Will Be "Defined by Chaos"
If you tuned in for the featurette after the finale, you heard Jonathan Nolan and producer J.J. Abrams talk about the episode, but they also hinted at what's to come.
"If the first season was defined by control, the second season is defined by chaos," said Nolan. "That's part of what we come to understand Ford has been planning all along . . . Ford has set in motion what he thinks is a plan. The nature of that plan is something we explore in the second season. What his intentions are: are they to let Dolores or the other Hosts escape? Are they simply to teach the human guests a lesson?"
Abrams also posed an question that will be vital to the second season: "What happens at the dawn of consciousness? What happens when you begin to actually wake up?"
The Trailer
The Premiere Date
Because it takes so much time and money to produce a season of the show, Westworld won't return until Spring 2018. That's OK, we'll wait.