Jimmy Fallon's Best Jokes at the 2017 Golden Globes
7 Jokes From Jimmy Fallon's Monologue That We'll Remember Until Next Year's Golden Globes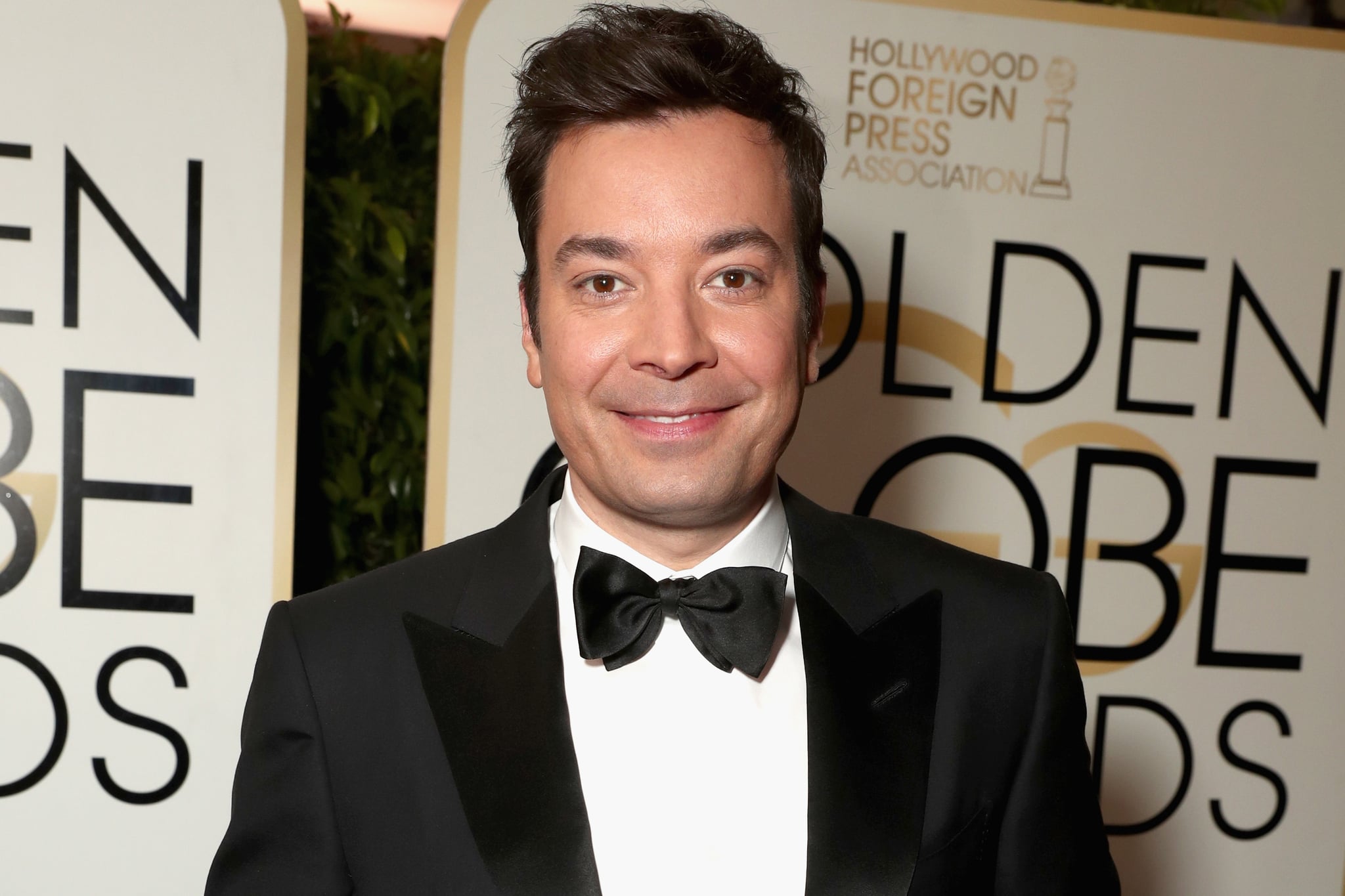 Jimmy Fallon showed off his hosting chops once again during Sunday's Golden Globe Awards. His opening number was stupendous, and despite a teleprompter malfunction at the top of the show, Fallon swiftly regained his composure. He delivered a monologue that hit on politics, the many stars in the room, and, unfortunately for Ben Affleck, Batman v Superman. Once the show got on the road, he popped out for a few one-liners. Though we could have used more of him altogether, we did enjoy what little of him we got. Here are his best jokes throughout the show!
"This is the Golden Globes, one of the only places left where America honors the popular vote." — Addressing the election right off the bat.
"Don't google 'Ryan Gosling Pianist' — trust me, it's an HR nightmare." — Admitting that he probably deletes his internet history daily.
"The show has so many plot twists, a lot of people are wondering what would have happened if King Joffrey lived. We'll find out in 12 days." — Comparing Game of Thrones to the election.
"We all know Matt Damon from his greatest acting role: telling Ben Affleck that he liked Batman v Superman." — Making sure he got a Batman v Superman jab in.
"I just got off the phone with Mariah Carey and she thinks Dick Clark Productions sabotaged my monologue." — Poking fun at Mariah Carey's New Year's Eve flub.
"If you put together the titles of the next two presenters' shows, you get Laugh In-Side Amy Schumer." — Introducing Goldie Hawn and Amy Schumer.
"I'm sorry, I was just watching the blooper reel for Manchester by the Sea." — Joking about how depressing Manchester by the Sea is.