Is Justin Chambers Leaving Grey's Anatomy?
Is Alex Leaving Grey's Anatomy? What We Know After the Midseason Premiere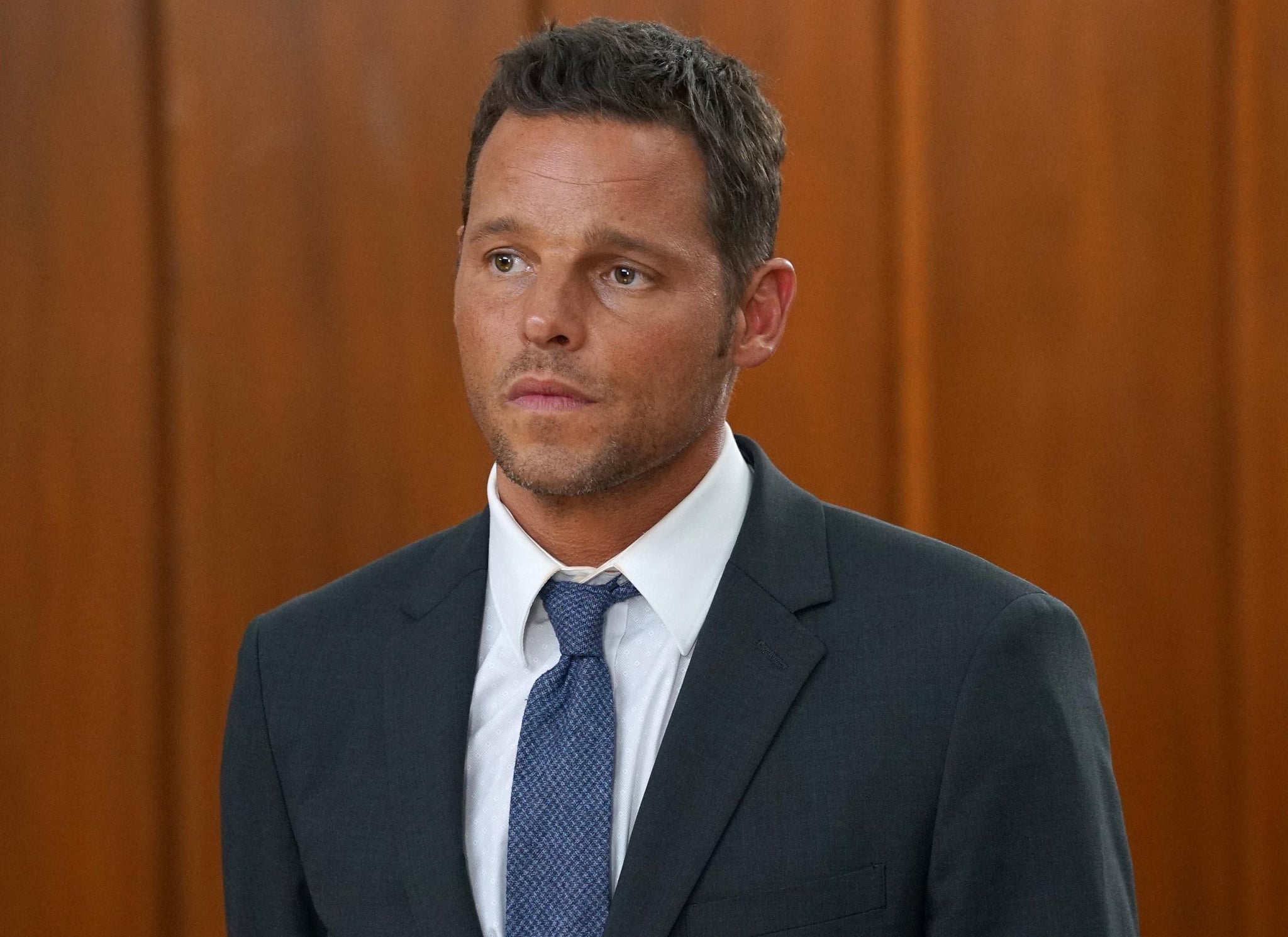 This week marked the return of Grey's Anatomy, but the entire episode pulls us away from Grey Sloan Memorial. It's kind of a bummer that we don't get to check in on Jackson and April's potential rekindling or the tricky love triangle between Meredith, Pierce, and Riggs. Hell, we don't even get to see if the new romances between Arizona and Eliza or Jo and DeLuca are heating up! Instead, we spend the hour at a prison hospital, where Bailey, Arizona, and Jo treat a pregnant inmate whose unborn baby has a mass attached to it. Finally, at the very end, we get the answer to the dreaded question we've had for months: will Alex actually take his plea deal?
In the final scene of the midseason premiere, Bailey confirms our greatest fears: that Alex is definitely going through with his decision, and that he's going to prison. While it's terrible enough to know Karev will be behind bars for two years, there's something even more troubling we need to consider. Could Alex be leaving the show for good? After all, Grey's tends to stay pretty close to Grey Sloan Memorial. There's a pretty slim chance the show would follow Karev to prison (although it's not impossible). If we assume we won't see any part of his life in prison, that leaves two options: either Karev will, by some miracle, not have to go to prison, or he'll disappear from the show.
How possible is it that actor Justin Chambers is leaving? In reality, his current contract with ABC lasts until the end of season 13. This means anything after the show's current season finale is up in the air. Does Chambers even want to leave? In an interview with Entertainment Weekly back in September 2016, the actor explained what brought him back for season 13: "A job. I like having a job. I like the people I work with. My boss is awesome. It's great. Why not? I've got nowhere better to be. This is where I'm supposed to be, and I'm enjoying it." Knowing all this, we have hope. Contract negotiations for season 14 likely won't happen until June (that's when they happened last year), but it seems pretty clear that Chambers isn't itching to move on. So, unless something changed or creator Shonda Rhimes has an evil plan, we're going to hope Alex is sticking around for a while.