Justin Timberlake Interview About Man of the Woods Tour
Justin Timberlake Opens Up About His Man of the Woods Tour and His Favorite Deep Cut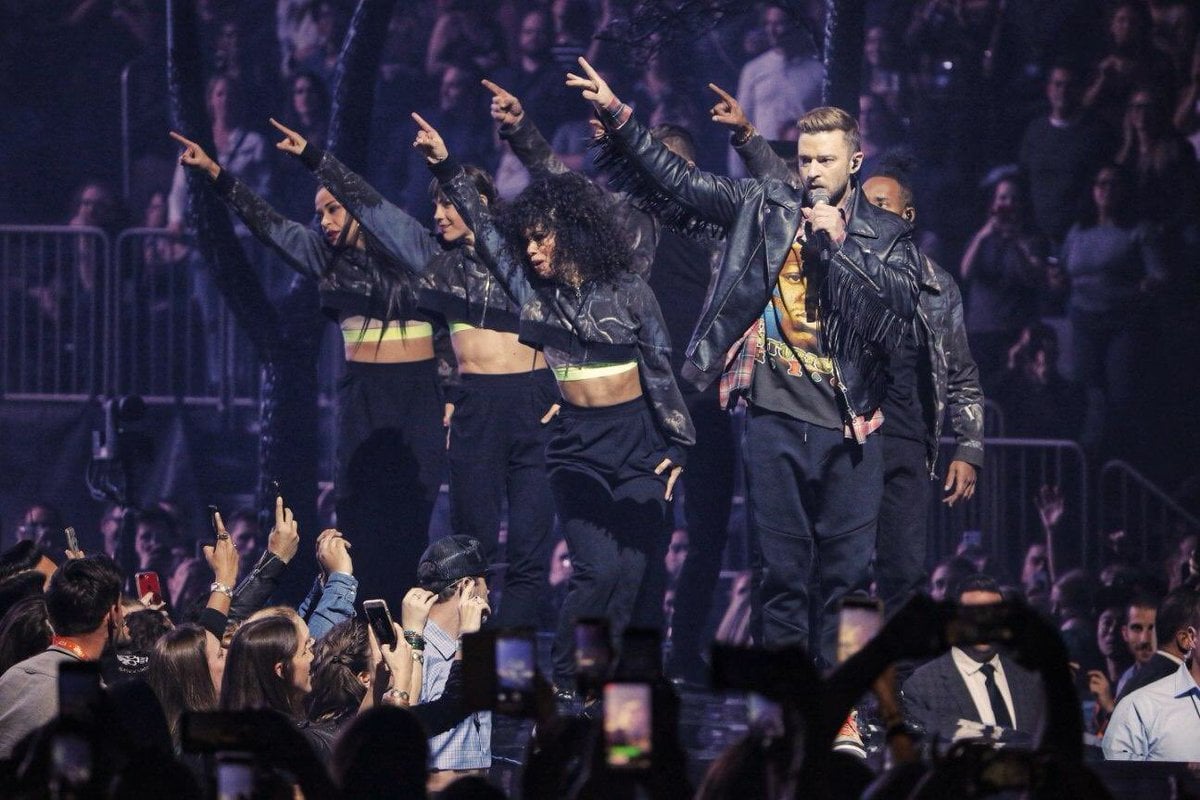 Image Source: Carl Scheffel for Madison Square Garden
I guess you could say the odds were in my favor, or mercury just wasn't in retrograde that week, but when I was offered tickets to see Justin Timberlake's Man of the Woods Tour at Madison Square Garden, I jumped at the opportunity. Since this was a rescheduled tour date following a snowstorm earlier this year, the hype was real — and the seats, well, they were insane. Through a partnership with Verizon, Timberlake offered members of Verizon Up (the company's customer loyalty program) early access to tickets and stage-side floor spots in an exclusive section. For me, that meant seeing the handsome multihypenate up close and personal, and after this experience, I'm happy to confirm that, yes, he's still bringing sexy back.
Following the NYC concert, Timberlake told POPSUGAR over email, "I love getting to actually see and interact with people while performing. When Verizon told me they wanted to create an opportunity for my fans to get stage-side access throughout the tour, I couldn't pass it up. It has resulted in some amazing moments on stage."
He added that he loves seeing all the "fun signs" up close, and he also likes posing for selfies. "Not too long ago I helped a couple reveal the gender of the baby," Timberlake said. As for the tour itself, Timberlake revealed that "Montana" is his favorite deep cut to perform, saying, "That song is pretty loose and it gives me an opportunity to move around and engage with fans, touch some hands, as well as a good song to dance to!"
While Timberlake unfortunately had to reschedule some tour dates due to bruised vocal cords, there's no doubt he has a lot to be excited about. On Oct. 30, he released his first book, Hindsight: & All the Things I Can't See in Front of Me, which includes photos from his childhood as well as stories about his wife, Jessica Biel, and their 3-year-old son, Silas. "I loved sharing the whole thing," Timberlake told POPSUGAR. "I'm excited to share my process and it was impossible not to be personal with it. It's my own creativity coming through."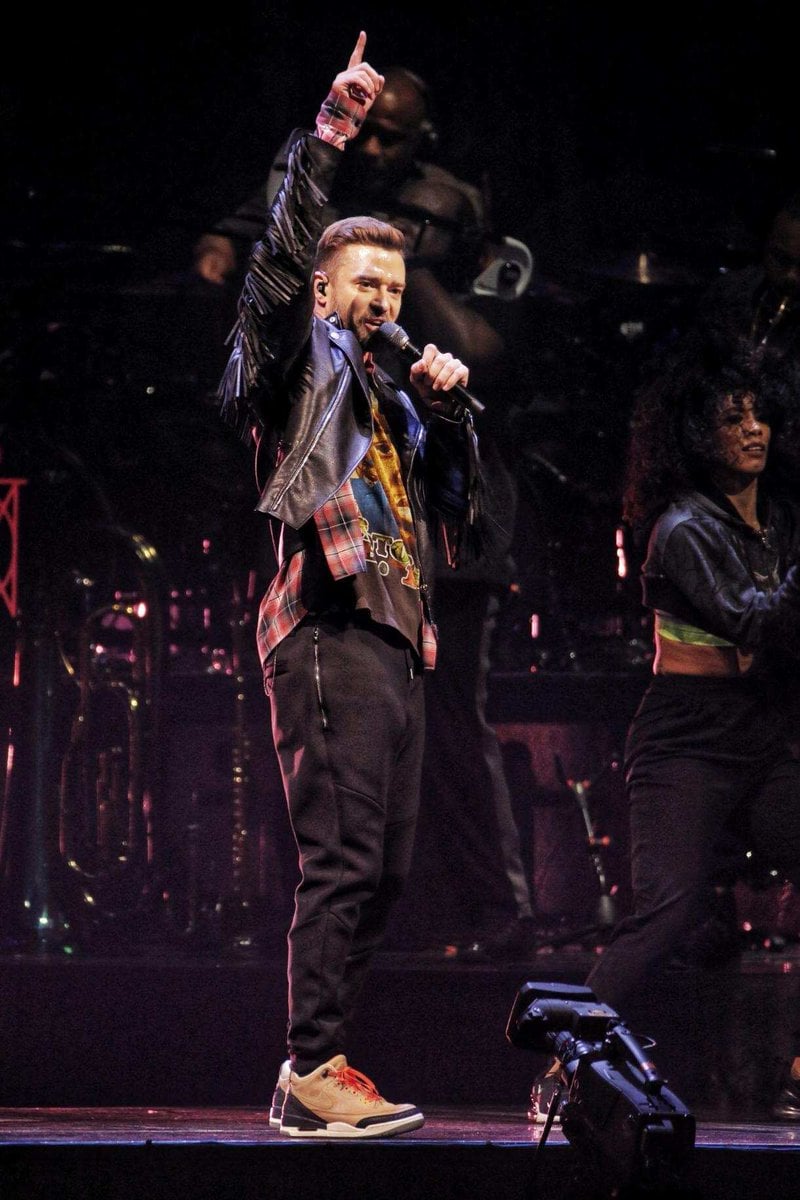 Image Source: Carl Scheffel for Madison Square Garden