Kristen Bell Wants to Star in Frozen on Broadway
Kristen Bell Is Ready For a Frozen Sequel — and to Play Anna on Broadway
Kristen Bell has had a big year. After the wild success of Frozen and the whirlwind of the Veronica Mars movie, she's barely had a time to take a breather. During her limited free time, she teamed up with Lipton for their Be More Tea short film series, stepping behind the camera as creative director (and writing a few jokes in the process). However, that's not all Bell has on her mind. She's ready and willing to jump into the Frozen sequel as well as the Broadway adaptation; in fact, she dreams of having the entire cast reprise their roles on stage. And as for Veronica and Logan? She has big plans for them in the potential second film. After that, Bell will switch gears and star on Game of Thrones . . . in her dreams (and ours, too).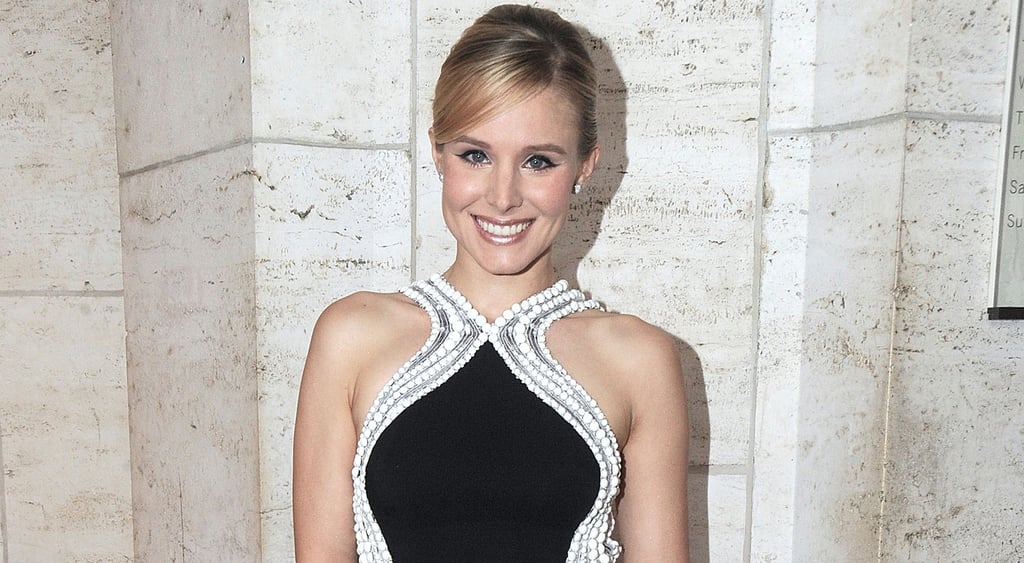 Source: Getty / Rabbani and Solimene Photography
POPSUGAR: You had a really big role as creative director for this Lipton short film series. How involved were you in the writing process and the ideas?
KB: Almost everything. I hashed out the concepts for all three with the Lipton team to make sure we were on track with what they wanted, and they hired a great writer and production team. I was kind of involved in everything, and then I wrote a couple of the jokes that are in the second and the third ones, which I'm pretty proud of. It was fun being behind the camera, because there are so many other variables involved that you don't see when you're in front of the camera. It felt very comfortable, because I'd certainly been a part of a lot of fast projects and a lot of shorts, so I knew the world. I also loved the messaging behind this. The whole idea of winning an extra Sunday and handing your to-do list of chores to delivery men is really cool, and there's so much room for comedy there.
PS: What would you task these guys with if you could hand over your to-do list?
KB: It would be organizing my household but mostly following me around and cleaning after everything I do. Because I'm always following the baby, and she's making a mess, and then I'm making a mess, and I would want someone to be trailing both of us and cleaning that mess up.
PS: You've been part of two very fast-moving projects: the Veronica Mars movie and Hit & Run. Are you interested in getting behind the camera?
KB: Yeah, someday, I think. You really have to know what you're doing when you take on a project of that scope and size, and you don't just shoot for like three days at a time. So I would definitely need to educate myself a lot more, but it is of interest.
PS: Do you think that you and your husband, Dax Shepard, will team up again?
KB: I hope so. But hopefully he'll be in charge! I think he's an excellent filmmaker and an excellent writer so I would work for him in the future in a heartbeat.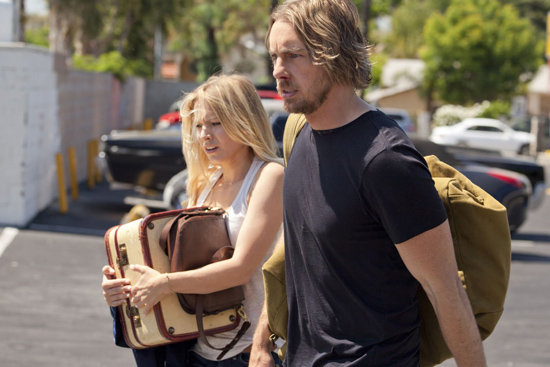 Source: Open Road Films
PS: You've been very busy, especially after the huge success of Frozen. With talks of a sequel, what do you imagine Anna doing after that final scene?
KB: I know! It's crazy. And, oh wow, I don't even know if I could begin to throw out a worthy storyline. [Director] Jen [Lee] is so — Jen is one of the most talented people I've ever worked with. She is extraordinary. And yeah, I wouldn't even begin to throw out what I thought Anna would be doing. But if they write it, I will voice it. Happily.
PS: And what about the Broadway adaptation? Idina Menzel recently said that she would love to play Elsa on Broadway. Would you join her?
KB: I would also love to play Elsa on Broadway. Just kidding, I'd play Anna. No, absolutely. I would love to. I talked about that with Josh [Gad] and Jonathan [Groff] as well. And how it would be so fun. I certainly hope that they create a show that allows us to play our parts, because they're in a position where all five leads are Broadway alums. That's really special, and I know that we would all do it. It would be really fun.
PS: There have been so many parody videos and fun covers from Frozen. Do you have a favorite, one that you couldn't stop watching?
KB: That's hard, because I have seen so many that I love. The one where the little girl is getting a splinter removed and screaming "Do You Want to Build a Snowman?" as if she's getting triple-bypass open-heart surgery is pretty funny. It's pretty amusing. There's also one — one of the first, first ones — of a little girl singing and an adult had put it to Idina's animation of "Let It Go." She mispronounces quite a few of the words. I don't know the exact title of it, but all of the words are mangled. I really enjoy the ones where the little girls mangle the words. It's just really, really special. They're singing their hearts out!
PS: Do you think that you'll pursue singing or musicals now that Frozen opened the door for you?
KB: Maybe. I studied music before I ever studied acting, and it's always been something that I've loved doing and taken opportunities when they were there. I don't think that I'll become a recording artist — I don't really have the desire to. But I sang at the NYC ballet, which is very, very flattering and kind of like a dream come true. So I hope to do more things like that if I'm invited in the future, and if not, I will continue singing in the shower.

Source: Getty/ Alberto E. Rodriguez
PS: What's your favorite shower song, on that note?
KB: Gosh, I mean it changes day to day.
PS: What did you sing in the shower today?
KB: No. I didn't shower today.
PS: What about anytime in the past week?
KB: No . . . I haven't showered this month. Oh god. It's a lot of John Legend, to be honest. That plays in our household quite a bit.
PS: That's a good one. Just "All of Me" or old-school stuff?
KB: I mean anything. Anything John Legend.
PS: Switching gears, there isn't any guarantee that we'll see a Veronica Mars movie sequel, but I know you and Rob Thomas are interested. Do you have any dream scenarios for the film?
KB: Ooh, I don't know. Maybe let's get a little Deputy Leo up in there, you know?
PS: Some more pizza?
KB: Yeah. Why not? No, I don't know. I would always entrust Rob, as I always have to write something delicious.
PS: When it comes to Veronica and Logan, could they ever settle down? Get married and have kids?
KB: I think there is always the possibility that a bad boy could reform. So yes, I do think there's a possibility to be married with kids — happily.
PS: Maybe Lincoln will star in the next movie.
KB: Yeah, she'll play baby Veronica, and his little boy would play baby Logan. It'd be hilarious.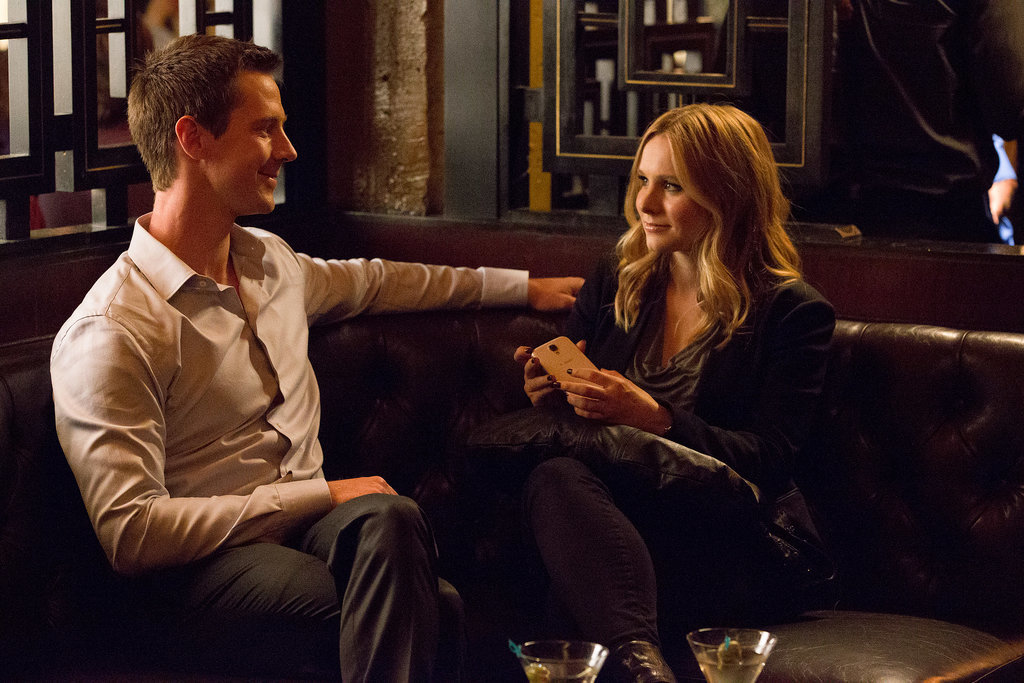 Source: Warner Bros.
PS: And what about Parks and Recreation — will we see you there after the time jump?
KB: Ooh, if they invited me, I definitely would. If I fit in!
PS: Do you have any dream TV roles? Aside from Game of Thrones.
KB: I'd play all the roles on Game of Thrones.
PS: Anything? Direwolf?
KB: I'd play Direwolf, I'd play Granny Tyrell, I'd play any of them. In my wildest dreams.
PS: What was your reaction when Joffrey died? Were you happy?
KB: Of course I was happy. That little sh*t! Of course I was happy. I was like, "It's about time." But it broke my heart a little bit, because I've heard rumors that that actor [Jack Gleeson] has trouble because people send him hate mail and death threats. Which leads me to believe that the majority of this earth is idiotic if they think that this probably very sweet, young actor has any of the characteristics that Joffrey has. But he played the hell out of that bad boy. Joffrey's the ultimate bad boy.
PS: Yeah. More than Logan.
KB: Way more than Logan. Yeah, I love that show. It's so good.