Lady Gaga's Coachella Concert Review
4 Reasons I'm Happy Lady Gaga Headlined Coachella Instead of Beyoncé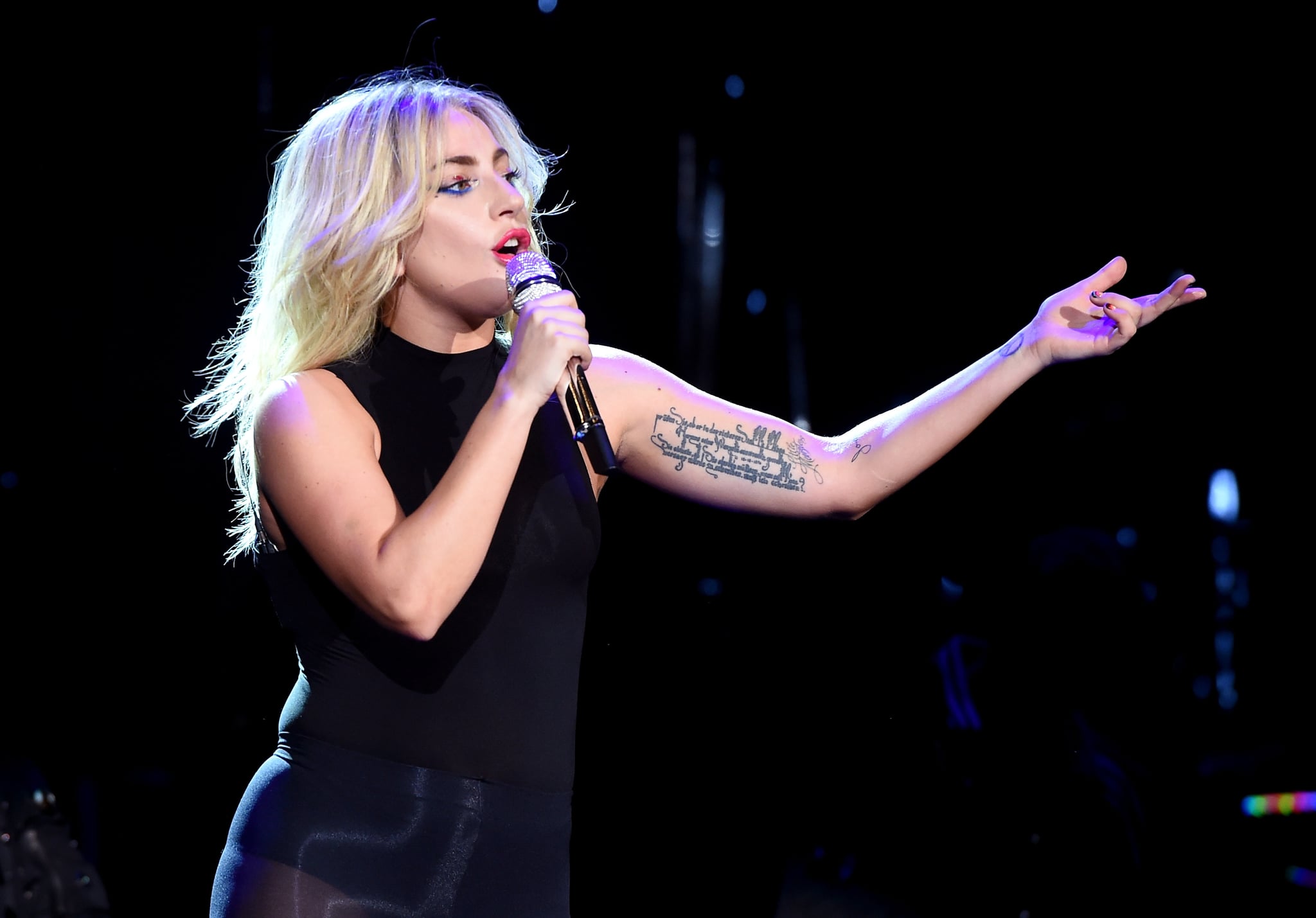 Hear me out. Before you Beyoncé fans start writing up your death threats about the title of this article, I need everyone to know I really love Beyoncé. She is a queen, a true music icon who has pushed me to drop it like it's hot one too many times at a friend's wedding. That said, I am just a bigger fan of Gaga, so for me, Beyoncé's Coachella cancellation was a win. As I drove out to the desert from Los Angeles in the new all-electric Chevy Bolt EV, the only songs I allowed to be played were from Ms. Gaga. And since there was an insane amount of traffic that turned a two hour road trip into a four-and-a-half-hour excursion (thank God for electric cars and not having to pay for gas), I was able to get through every incredible song she's released. It was the perfect way to hype up this Lady Gaga fan for Saturday's awesome performance. Here's why I loved it so.
1. She gave us new music!
Gaga surprised the crowd with her brand new single, "The Cure." All 100,000 of us were caught off guard and not expecting such a wonderful gift. And let me tell you something, the audience went crazy. We immediately fell in love with the new track. I always think it's risky to debut a new song in front of a crowd who's expecting songs they already know, but in this case, it was a smart move. It was that extra treat for our Easter baskets.
2. The show felt like a sneak peek into her upcoming tour.
It was not just the typical mega hits that everyone knows, like "Poker Face," "Bad Romance," and "Telephone." Gaga also busted out superfan favorites "Teeth," "Venus," "John Wayne," and "Sexxx Dreams," giving us something for everyone. I am hoping this is an indication of what's to come when she performs around the world at the end of the year.
3. Her mistakes are insanely endearing.
At one point in the evening, Lady Gaga went to take off her sweatshirt and she just couldn't get it completely over her head. One of her dancers had to come and help her complete the task, but Gaga was completely unfazed by it all. We were all laughing and smiling, because how many times have we all been in that same position, struggling to get out of some outfit, and there she is doing it in front of tens of thousands. Beyoncé can come across too flawless sometimes. I like to see the nooks and crannies of a performer, and Gaga gives me that.
4. Lady Gaga just comes across as that friend you wanna get drunk with till 4 a.m. at your local bar.
One of the first things she said to the crowd was, "Have you found anyone you wanna sleep with?" — and that is just a perfect statement for Coachella goers. It's a free-for-all on those fairgrounds, and Gaga picked up on that right away and called it out. She has an astonishing ability to seem incredibly relatable. I overheard an audience member say, "Wow, I feel I've known her my whole life. Think she'll come over for Easter brunch tomorrow?" I laughed and thought to myself she probably would and she'd bring a six-pack of Bud Light for the fridge.
Travel and expenses for the author were provided by Chevy for the purpose of writing this story.