Leslie Jones Is Leaving Saturday Night Live
We Are Sad to Report That Leslie "Dracarys" Jones Is Leaving Saturday Night Live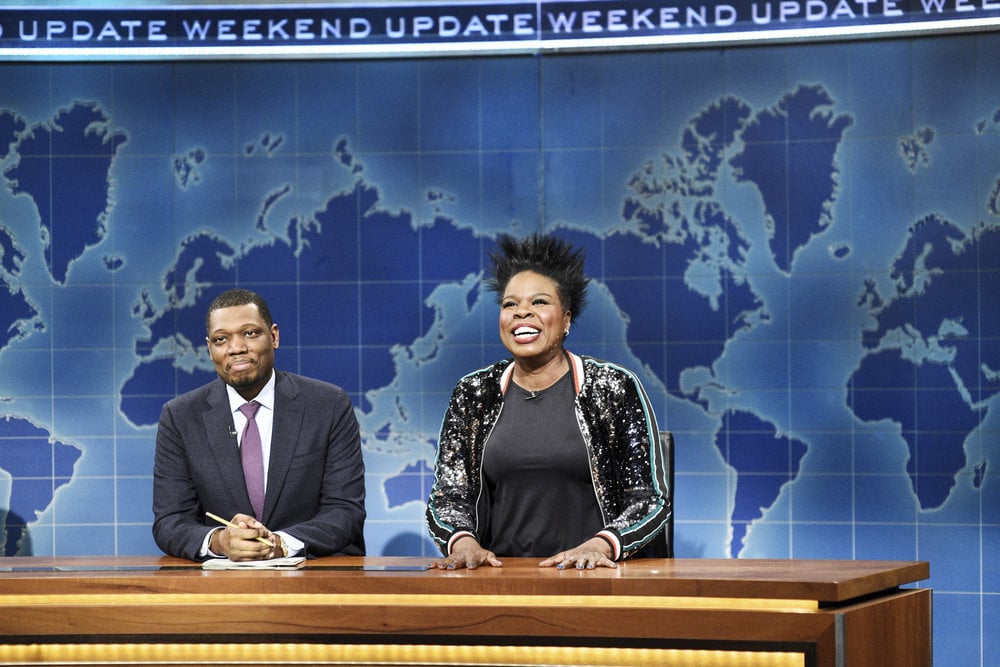 Leslie Jones is saying goodbye to Saturday Night Live after five years. According to The Hollywood Reporter, the 51-year-old comedian will not be returning for the NBC show's 45th season when it premieres next month. Instead, she'll focusing on her Netflix comedy special and upcoming feature films, like Coming 2 America.
Jones started with SNL in 2014 as a writer with appearances on Weekend Update. She quickly rose in popularity and became a featured cast member later that Fall, making her the oldest new cast member in the show's history at age 47. Jones's work on SNL eventually earned her two Emmy nominations, one in 2017 and another in 2018.
Jones is the only SNL cast member to depart before the upcoming season. Despite rumors from earlier this year, Kate McKinnon has closed a new deal and will return for the show's 2018-2019 run.