When Is Eddie Murphy Hosting SNL in 2019?
It's Been a Minute, but After 35 Years, Eddie Murphy Is Returning to Host SNL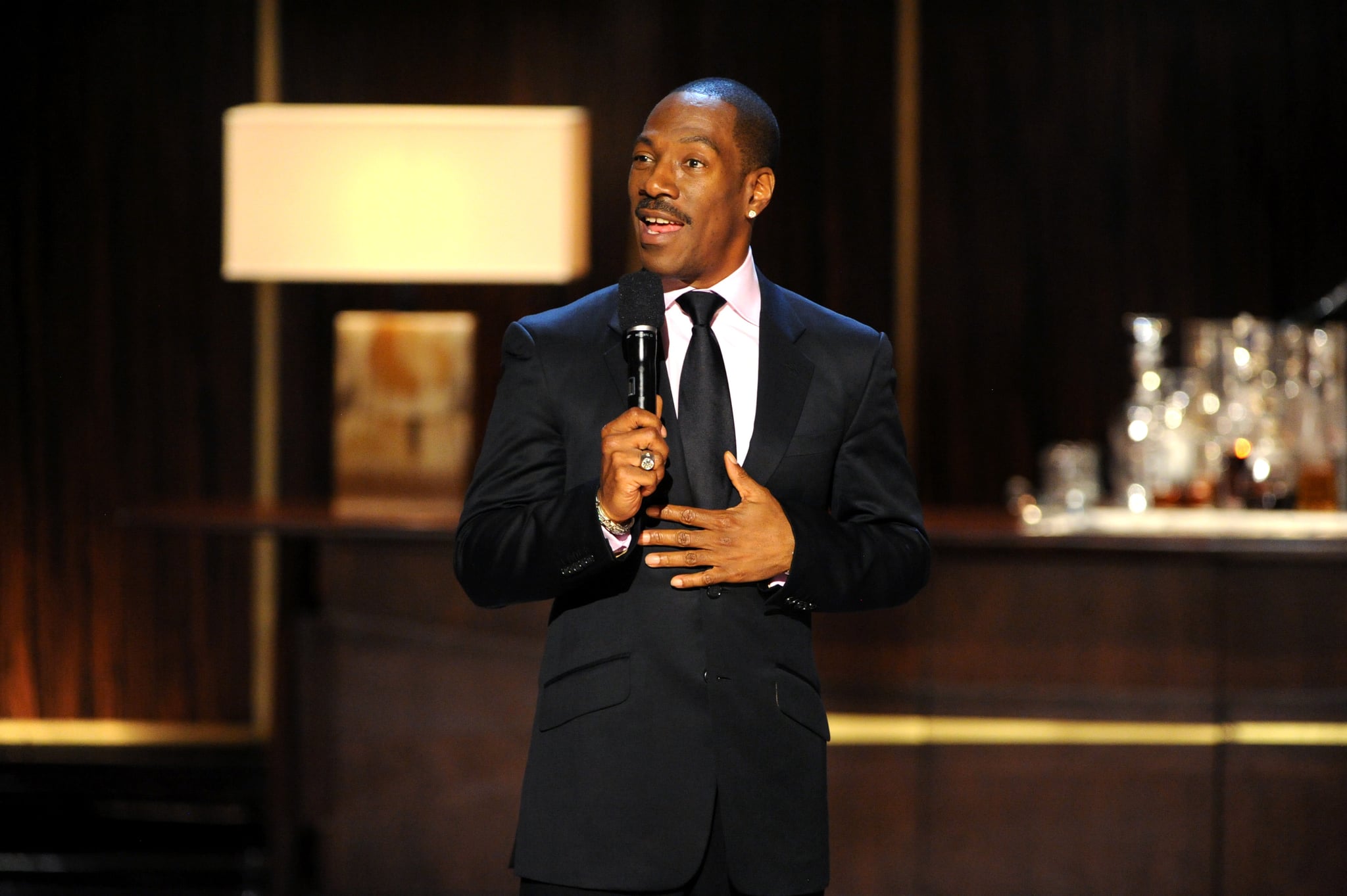 Eddie Murphy is returning to Saturday Night Live on Dec. 21 as a host, and if it feels like a long time since you've heard anyone say those words, you're not alone — it's been 35 years, actually. If you weren't even born the last time Murphy hosted the weekly comedy show (same), then here's a little refresher on why this is a big deal.
Murphy was an SNL cast member between 1980 and 1984, and the last time he hosted the show was in December 1984. In fact, he remains the only person who has ever hosted SNL while being a cast member. Since then, he has largely avoided the show aside from a brief appearance on the Saturday Night Live 40th Anniversary Special in 2015, although he didn't perform. Since leaving SNL in 1984, he went on to star in movies like Beverly Hills Cop, Daddy Day Care, and Coming to America (which is getting a new sequel, FYI). He also recorded two albums — neither of which were comedy — and has worked as a stand-up comedian, albeit decades ago.
So far, 2019 has been a big year for Murphy. It was announced earlier this year that he will star in the Netflix original film Dolemite Is My Name, which is a biographical comedy where he will play Rudy Ray Moore. The 45th season of SNL will return on Sept. 28 with Woody Harrelson hosting — other stars that will host this year include Phoebe Waller-Bridge, David Harbour, and Kristen Stewart.