Lion King Interview Video
Seth Rogen, Billy Eichner, and Keegan-Michael Key Played Lion King Trivia and I Can't Stop Laughing
Not only did Disney bring us a reimagined version of one of the most iconic animated movies of all time, but they also put Beyoncé in it. Once you're done processing the fact that Queen Bey is now Queen Nala, and also how cuddly young Simba looks with his lifelike fur blowing in the wind, you'll probably spend the rest of The Lion King cracking up at hilarious-as-ever Timon and Pumbaa (played by Billy Eichner and Seth Rogen).
To celebrate the remake, we sat down with Rogen, Eichner, and Keegan-Michael Key (who plays Scar's hyena, Kamari) as they hilariously played the ultimate game of Lion King trivia. The castmates quizzed each other on everything from character details . . .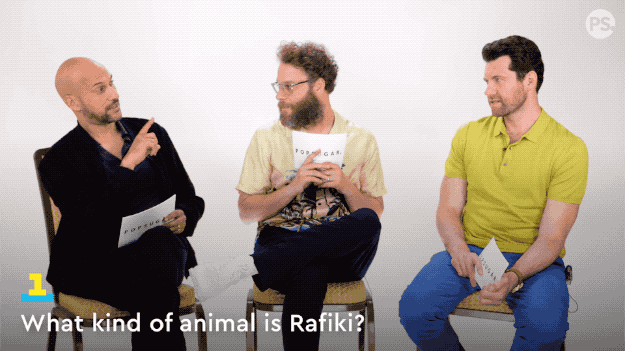 . . . to iconic lines — and also solidified that we need to see a movie starring these three as leads ASAP (or a talk show together — anything, really).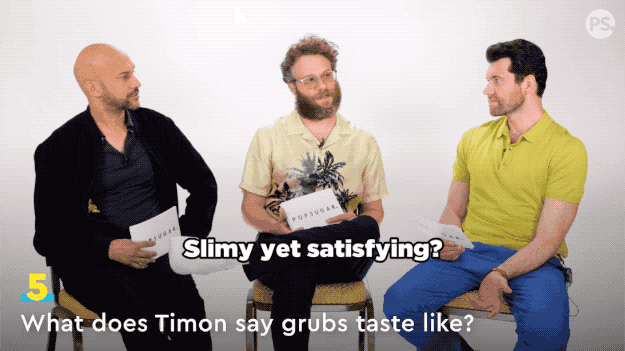 Check out the video above to see who comes out on top, and catch The Lion King in theaters everywhere Friday, July 19!