Mahershala Ali Talks About Best Picture Mistake at Oscars
Mahershala Ali Couldn't Believe Moonlight Actually Won: "It Threw Me More Than a Bit"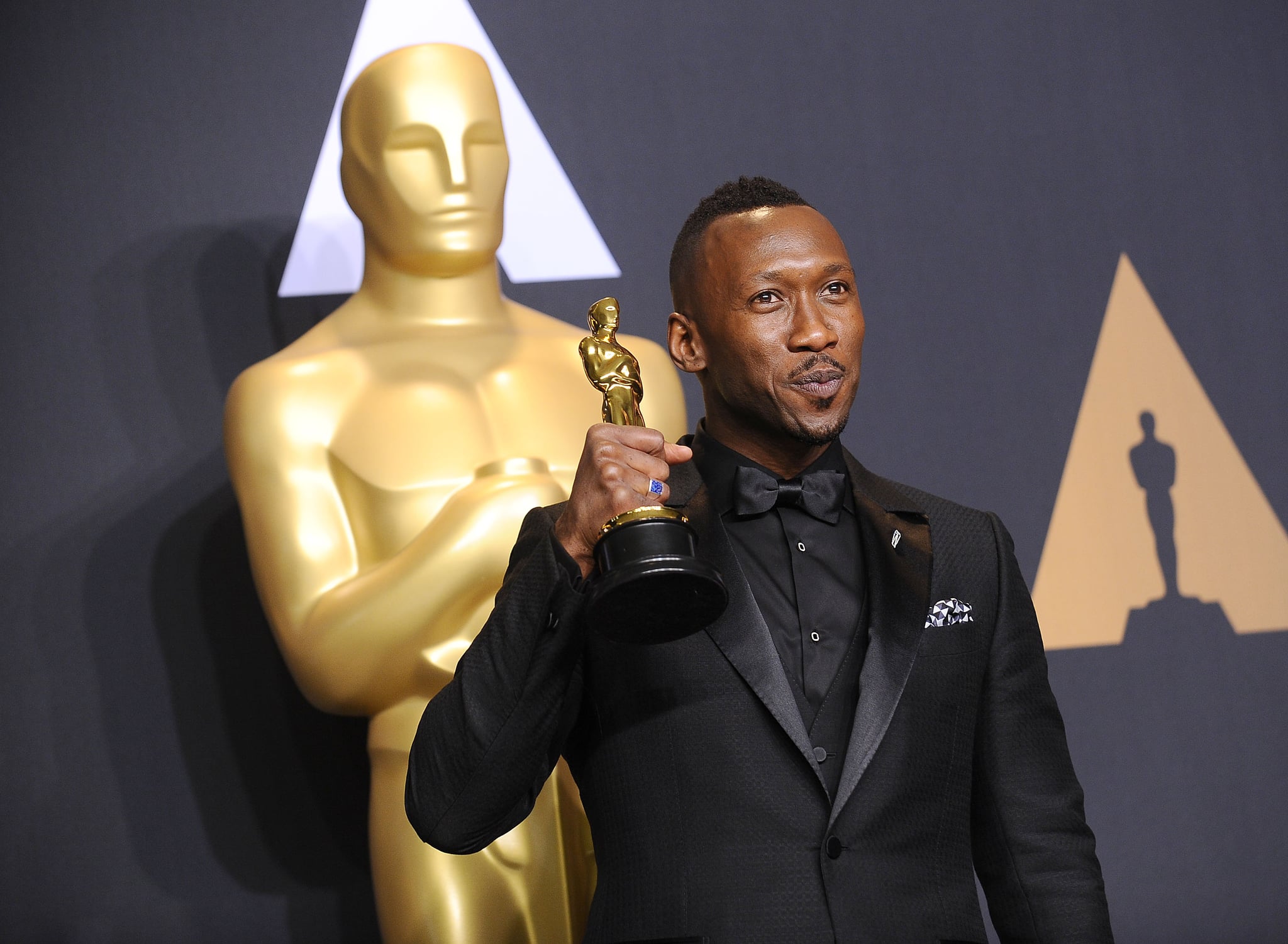 The Oscars were exciting and all, but the explosive moment of the night happened at the very end. Warren Beatty and Faye Dunaway were meant to present the award for best picture, but they mistakenly gave the award to La La Land. As it turned out, Moonlight was the rightful winner of the honor. The flub may be one of the most shocking moments in Oscars history, and backstage, the press room descended into chaos. The winners were asked to comment on the controversy left and right. Emma Stone praised Moonlight, while Barry Jenkins spoke about the moment he realized he won after all, but perhaps it was best supporting actor winner Mahershala Ali who best explained why the win was so bittersweet.
Ali was of course rather gracious about the entire situation. He gave props to La La Land and said he understood why it might have made sense as the winner, then he went on to talk about everything that happened in the wake of the mix-up.
"La La Land has done so well and has resonated with so many people, especially in this time when people need a sense of buoyancy in their life and need some hope and light. So, that film has really impacted people sort of in a very different way than Moonlight. When their name was read I wasn't surprised. . . . I was really happy for them. And then when I did see security or people coming out on stage, and their moment was being disrupted in some way, I got really worried. And then when they said, 'Moonlight, you guys won' . . . it threw me a bit. It threw me more than a bit. Because I don't want to go up there and take anything from someone. It's very hard to feel joy doing that."