Mariah Carey Performing on New Year's Eve 2018
Cancel Your Plans, Because Mariah Carey Is Ready For "Take 2" at Dick Clark's New Year's Eve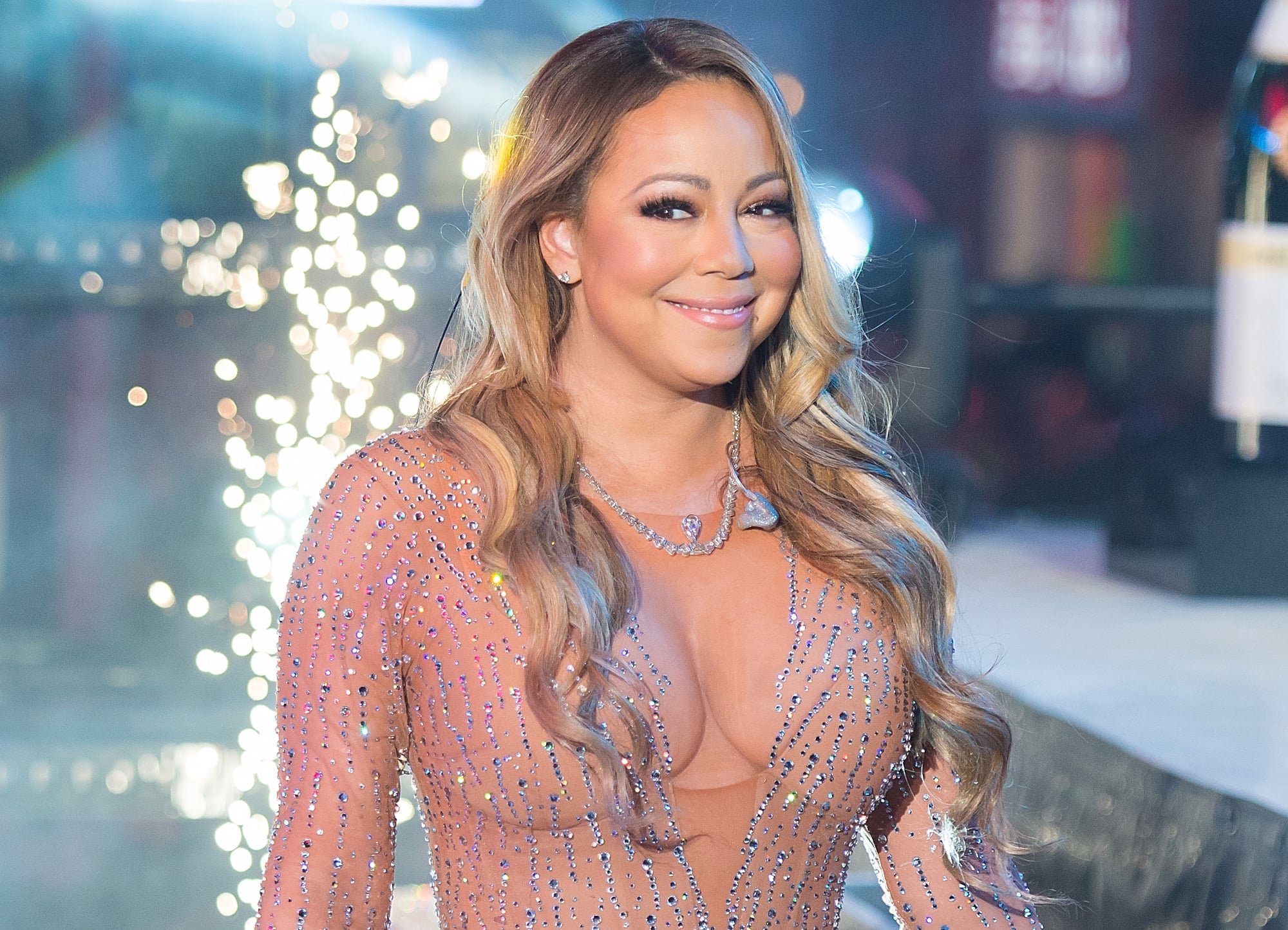 Mariah Carey is looking to redeem herself after last year's painfully awkward New Year's Eve performance. The Queen of Christmas will be returning to the stage at Dick Clark's New Year's Rockin' Eve With Ryan Seacrest in NYC on Dec. 31.
"We can all agree that last year didn't go exactly as planned and we are thrilled to move forward together to provide America with an incredible night of music and celebration on Dick Clark's New Year's Rockin' Eve with Ryan Seacrest 2018. See you in Times Square!" Carey said in a statement to Us Weekly on Friday. Shortly after, Carey announced the news on Instagram, writing, "Take 2. #RockinEve #NYE 🎉." Britney Spears is also scheduled to take the stage that night.
In case you need a refresher, Carey grabbed headlines in 2016 after she suffered a lip-syncing mishap to "Auld Lang Syne" during her performance in Times Square. While Carey initially laughed off the incident on social media, posting a GIF of herself shrugging on Instagram along with a caption that read, "Sh*t happens 😩," her camp later claimed they were intentionally sabotaged.
"We told them [the stage managers] that the in-ears were not working 10 minutes before the performance," Mariah's former manager, Stella Bulochnikov, told Billboard. "They then changed the battery pack, and they were still not working on the frequency four minutes before the show. We let them know again, and they just kept counting her down and reassuring her that they will work as soon as they go live, which never happened — at which point she pulled them out but could not hear the music over the crowd." Hopefully Carey has better luck this year!
Image Source: Getty / Michael Stewart