Mary Poppins Returns Details
We Finally Have More Details About Mary Poppins Returns (Including the Teaser!)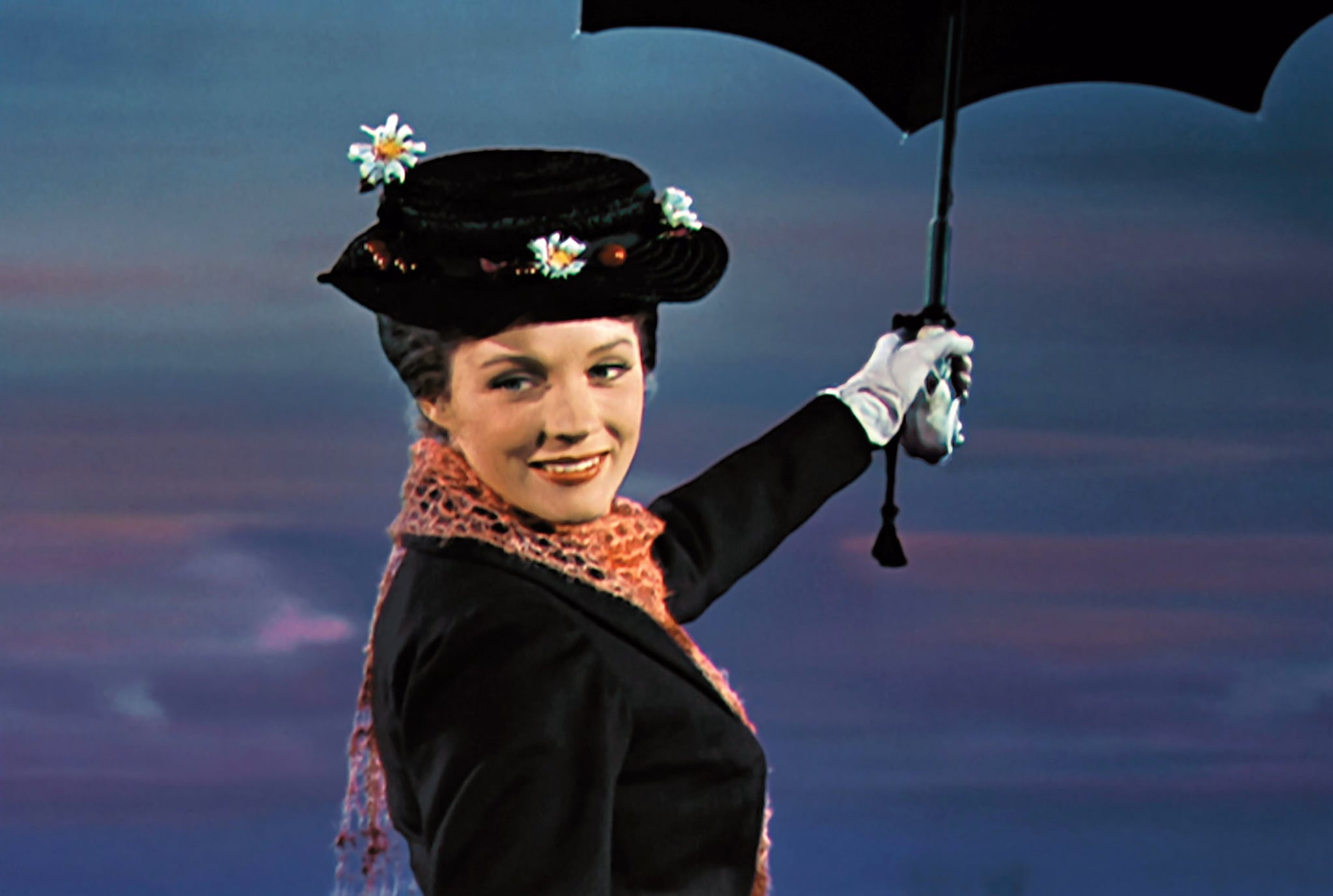 Disney has some incredible reboots in store, but one of the most highly anticipated has to be the upcoming sequel to Mary Poppins, Mary Poppins Returns. While nothing can top the original, the film has some incredible stars lined up, including cameos from the original cast! Not to mention, the production team certainly knows a thing or two about musical adaptations. Get all the details about the movie, as well as the release date, here.
The Cast
Emily Blunt will take on the coveted role of Mary Poppins, and Lin-Manuel Miranda will play a lamplighter named Jack. The film also stars Colin Firth, Meryl Streep, Ben Whishaw, Emily Mortimer, and Julie Walters. Dick Van Dyke (who played Bert in the original movie) will also make a special appearance as Mr. Dawes Jr., the chairman of Fidelity Fiduciary Bank. Pixie Davies, Nathanael Saleh, and Joel Dawson will play the three new Banks children.
The Teaser
Emily Blunt is Mary Poppins in the upcoming sequel, #MaryPoppinsReturns. The brand new film opens in theatres December 2018. #D23Expo pic.twitter.com/egxozrpRbr

— Walt Disney Studios (@DisneyStudios) July 15, 2017
Disney unveiled a brief teaser at the D23 Expo on July 15, featuring Blunt in costume as Mary Poppins in front of Big Ben.
What It's About
The film is set in London during the 1930s depression era (the time period of the original novels) and follows a grown-up Michael (Whishaw) and Jane (Mortimer) living with his three children and their housekeeper, Ellen (Walters), on Cherry Tree Lane. After the family faces a terrible loss, Mary Poppins (Blunt) returns to bring joy and life back into their lives alongside Jack (Miranda) and her whimsical cousin Topsy (Streep).
The Director
Rob Marshall will direct and produce Mary Poppins Returns. This definitely isn't his first time working with Disney, either. He actually directed the movie adaptation of Into the Woods, which also stars Blunt.
The Production Team
Chicago's John DeLuca and La La Land's Marc Platt will also produce with a screenplay written by David Magee based on the Mary Poppins stories by P.L. Travers. Marc Shaiman and Scott Wittman, who both worked on Hairspray, will write new songs for the movie.
When Filming Starts
Production for the film has commenced at Shepperton Studios in England.
The Release Date
The movie comes out on Dec. 19, 2018.