Meaning Behind The Hate U Give Movie Title
The Story Behind The Hate U Give's Title Is as Powerful as the Film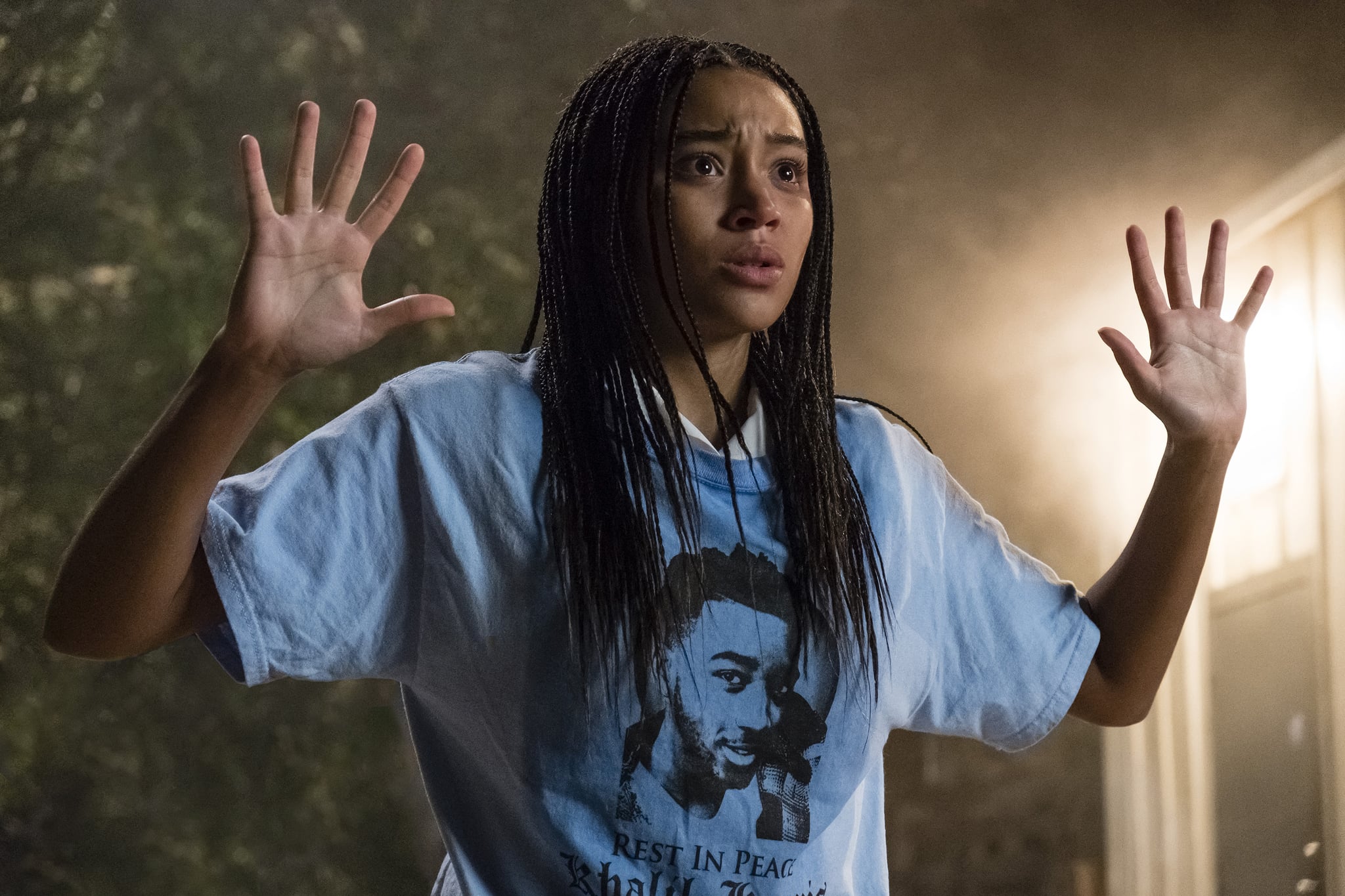 The highly anticipated movie adaptation of Angie Thomas's 2017 YA bestseller, The Hate U Give, arrived in theaters nationwide on Oct. 19, and it's not one to miss. The film features a star-studded cast — including Amandla Stenberg, Regina Hall, and Russell Hornsby — and a powerful story that tackles race, police brutality, and black identity. The novel, which has actually been banned in several school districts, centers on the story of 16-year-old Starr Carter as she deals with the aftermath of witnessing her friend's death at the hands of the police.
The Hate U Give began as a short story in response to the 2009 police shooting of Oscar Grant. "Every day, I would make a 10-minute drive to school from where I lived, and I would hear two different conversations about Oscar," Thomas revealed in an interview with Cosmopolitan. "In my neighborhood, Oscar was 'one of us,' but in my school, he 'shouldn't have done this or that,' or 'he got what he deserved.'"
Though Thomas initially put the book aside because it was emotionally draining, she decided to expand the story into a novel after the deaths of several more black lives at the hands of police officers. "I found myself more angry and more frustrated and more hurt," she admitted.
One of the prevalent themes of the book is how the oppressive systems that keep minorities from getting ahead feed into the cycle of crime, violence, and poverty that dominates poor communities. It's no surprise that Thomas drew inspiration for the book's title from Tupac Shakur, a rapper well known for music that focuses on the hardship of racism, social oppression, and life in poor communities. It's his concept of "THUG LIFE" that becomes an important motif in the book while also providing the title. The phrase is actually an acronym for "The Hate U Gave Little Infants F*cks Everybody," which, according to the rapper, means, "What you feed us as seeds, grows and blows up in your face."
This is perfectly encapsulated by most of the people living in Garden Heights. As Maverick explains to Starr, the racism that so many people in Garden Heights receive — whether that's in the form of being abused by police or not being able to find solid career opportunities — results in them resorting to drug dealing and gangs. Because they lack the tools and ability to better themselves, they turn to the methods and people they know are available. In turn, this makes them easy fodder for more racism and oppression, which completes the cycle. For Thomas, this was why Tupac's lyric was the perfect title for her novel.
"Everybody knows [THUG LIFE] as the tattoo he had. . . . But when I saw him explain what it means, it hit me that that's not just in my book, but that's what we see in society," she explained. "When these unarmed black people lose their lives, the hate they've been given screws us all. We see it in the form of anger, and we see it in the form of riots. So when I saw that in the video, it was like a sign."
We have no doubt that no one will forget what "THUG LIFE" really means after watching this movie.