Once Upon a Time Musical Episode Details
Once Upon a Time's Musical Episode Will Double as Hook and Emma's Wedding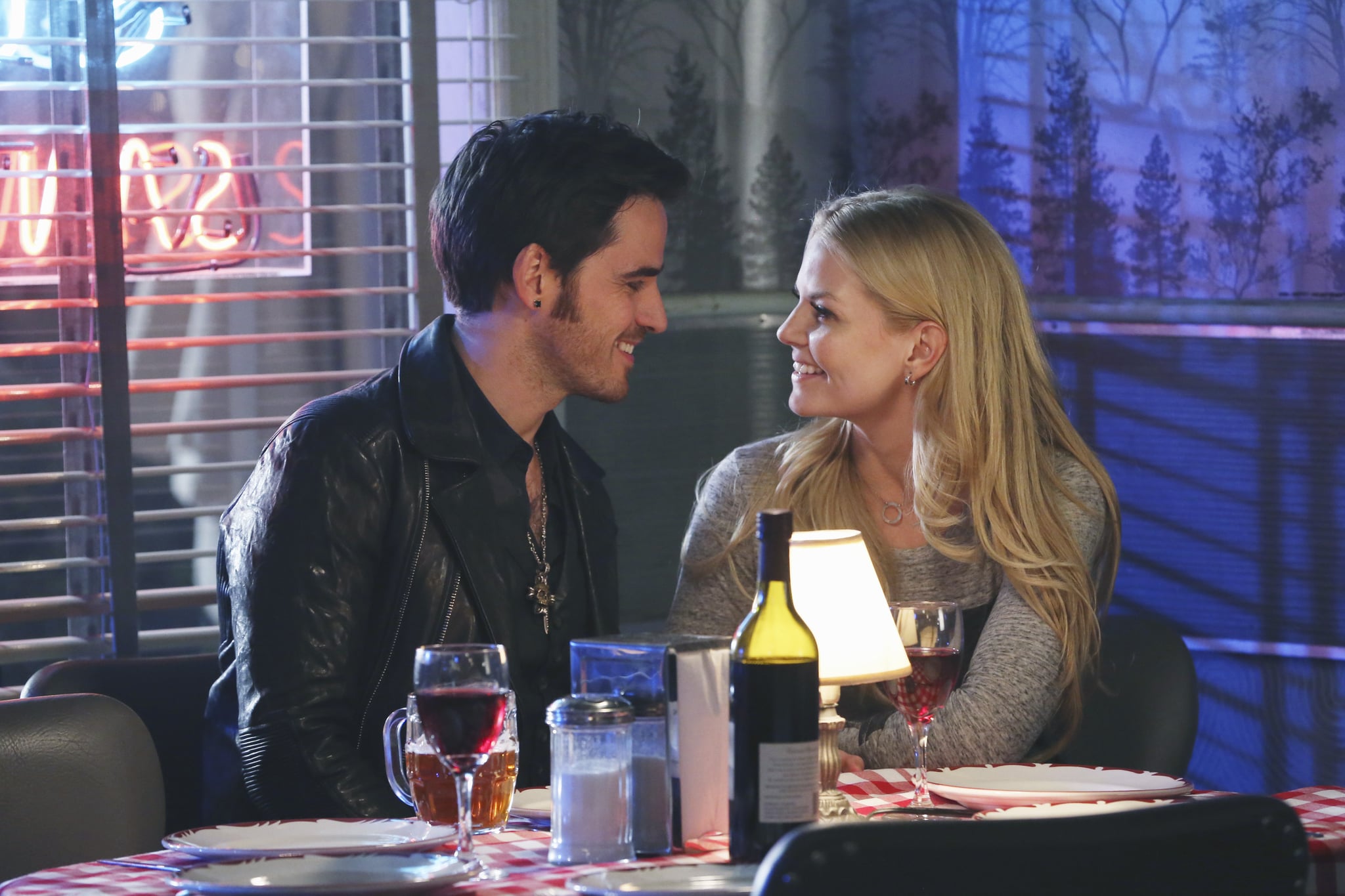 It's the moment we've all been waiting for, Once Upon a Time fans: Captain Hook and Emma Swan are finally getting married. After so many ups and downs over the past few seasons, the two have finally found their way back to each other and are set to tie the knot. And that's not even the best part! It will also be the show's big musical episode, appropriately titled "The Song in Your Heart." What better way to bring together two of our favorite Storybrooke characters than through song? Here's what you need to know about the anticipated episode.
Who Is Singing
Jennifer Morrison, Colin O'Donoghue, Lana Parrilla, Ginnifer Goodwin, Josh Dallas, and Rebecca Mader will lend their voices to the seven original songs penned by Alan Zachary and Michael Weiner.
It Will Make You Cry
Not only is the episode supposed to be all about Captain Hook and Emma's big day, but it will also show just how far the town's Savior has come. "For us," the show's creator Eddy Kitsis told TVLine, "the most important thing [about the wedding] is that it was intimate and that you really understood that this was a real milestone in Emma's growth." Yep, there will definitely be waterworks.
There Could Be a Few Bumps Along the Road
Even though true love usually overcomes all obstacles, the Black Fairy is still in town to cause trouble. "Weddings on the TV series Once Upon a Time traditionally are fraught with unexpected circumstances," the show's creator Adam Horowitz teased. "And this is no different."
When It Airs
Captain Hook and Emma's ceremony will take place when the musical episode airs on May 7.