Piper Kerman Cameo on Orange Is the New Black Finale
Did You Catch the Real Piper Kerman's Cameo in the Orange Is the New Black Finale?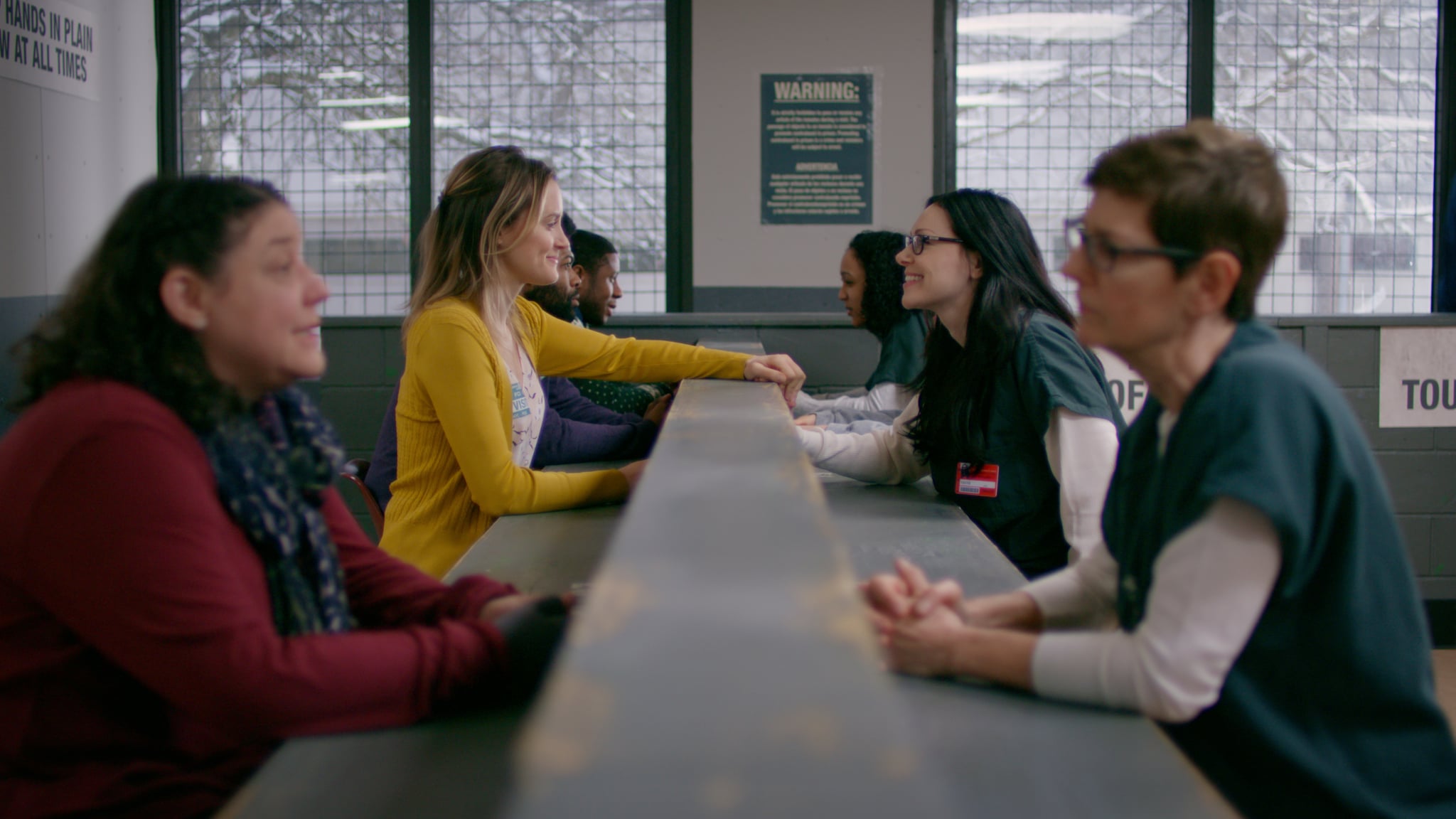 Warning: the following post contains spoilers for the final season of Orange Is the New Black.
Every fan of the beloved Orange Is the New Black knows that the show is based on the real-life experiences of Piper Kerman and her memoir of the same title. Kerman has been an executive consultant and writer for the Netflix show since it premiered in 2013, but in the emotional series finale, the author managed to sneak in a cameo alongside the real Larry Smith.
During the final episode of season seven, "Here's Where We Get Off," we flash forward to see Piper Chapman (Taylor Schilling) visiting her wife Alex Vause (Laura Prepon) at the prison in Ohio. Before focusing in on Chapman and Vause (or, as we like to call them, "Vauseman"), Kerman and Smith appear as another couple during visitation.
In the quick shot, we see Smith visiting Kerman in Ohio, as well as series producers Neri Kyle Tannenbaum and Lisa Vinnecour posing as a duo conversing during visitation.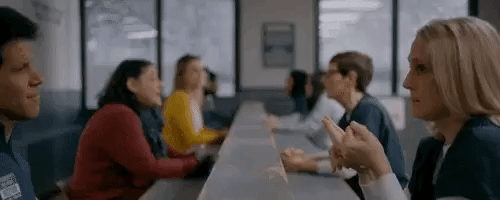 What an awesome way for the crew to get in on this emotional post-credits scene! And an even better way for producers to incorporate Kerman and Smith's real-life ending, as the couple now lives in Ohio. Although the series digressed from Kerman's memoir after seven seasons, with Chapman and Vause ending up together, Kerman and her husband Larry (played on the show by Jason Biggs) are very much still together.
Don't worry if you missed this special appearance, because we almost did too. Following the final season's release, an eagle-eyed fan tweeted Kerman a photo from the scene, which she responded to, writing, "You've got a sharp 👁." Check out where all your favorite characters end up at the end of Orange Is the New Black here.