Is There a Postcredit Scene in the 2019 Aladdin Reboot?
Aladdin Doesn't Have a Postcredits Scene, but You Should Stay Put For This Fun Reason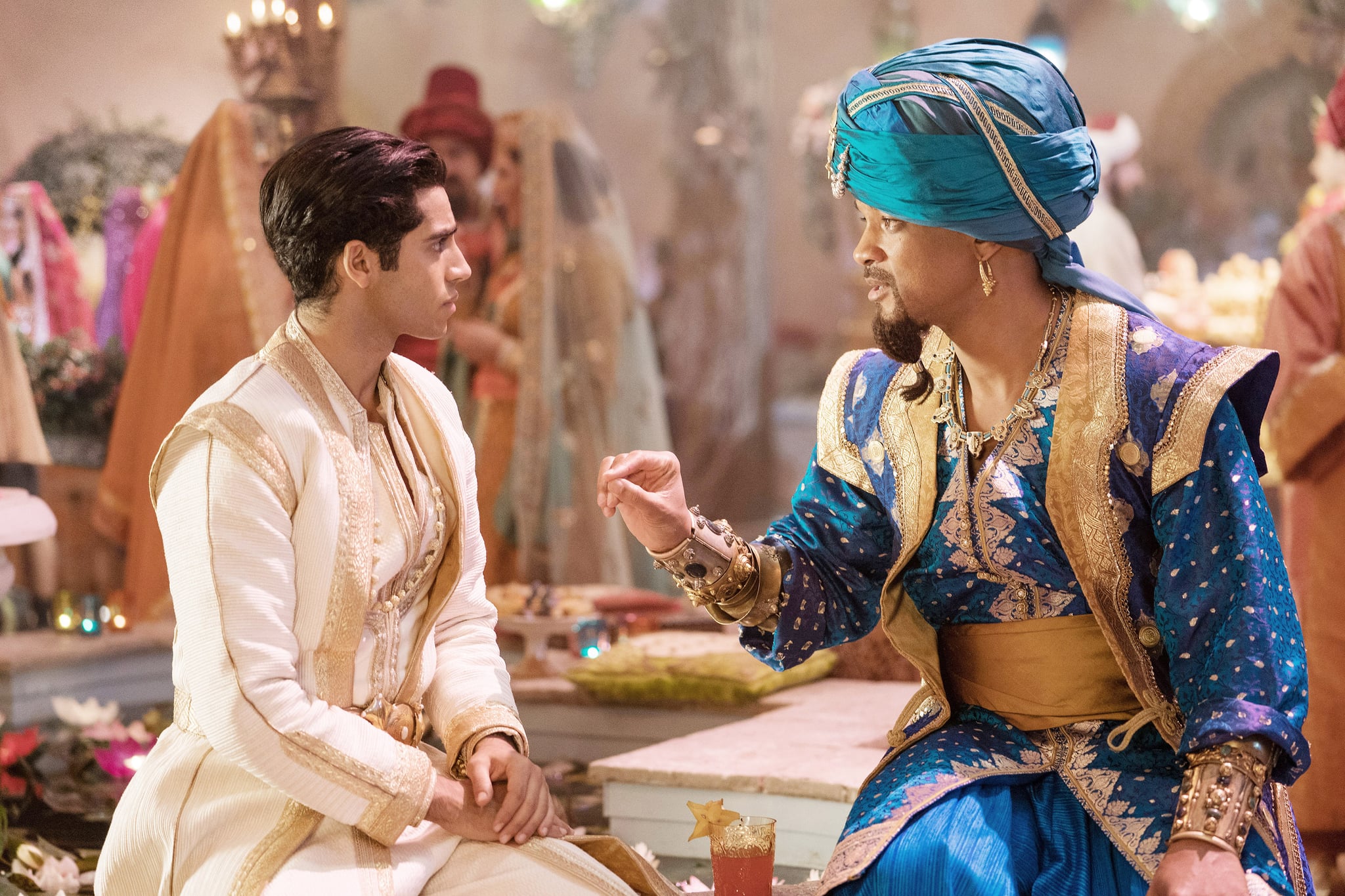 Are you ready for some magic? Because Disney's live-action reboot of Aladdin has arrived, and it's a colorful, whimsical thrill ride.
This time around, Jack Ryan's Mena Massoud plays the beloved street rat, who's far more adept at Parkour than you might've realized. Joining him are Will Smith as the Genie and Naomi Scott as Princess Jasmine. Overall, the strong cast makes for a wildly entertaining film that you'll likely never want to end. But the question remains: should you stick around for a postcredit scene?
The short answer is no, Aladdin does not have a postcredit scene. The slightly longer answer is that while no bonus footage is lurking at the very end of the credits, a fun dance sequence begins just after the film wraps up that's totally worth sticking around for. Like in one of Smith's other popular comedies, Hitch, a big post-wedding dance scene plays out as the credits begin, with Smith, Massoud, Scott, and the rest of the cast breaking it down alongside professional dancers.
Although it's not nearly enough to make up for the fact that Aladdin wears a long-sleeve shirt for the entirety of the film, it did help to soften our disappointment. (But only just.)