The Proposal Show Details
Another Bachelor Spinoff Is Coming This Summer — Here Are the Juicy Details!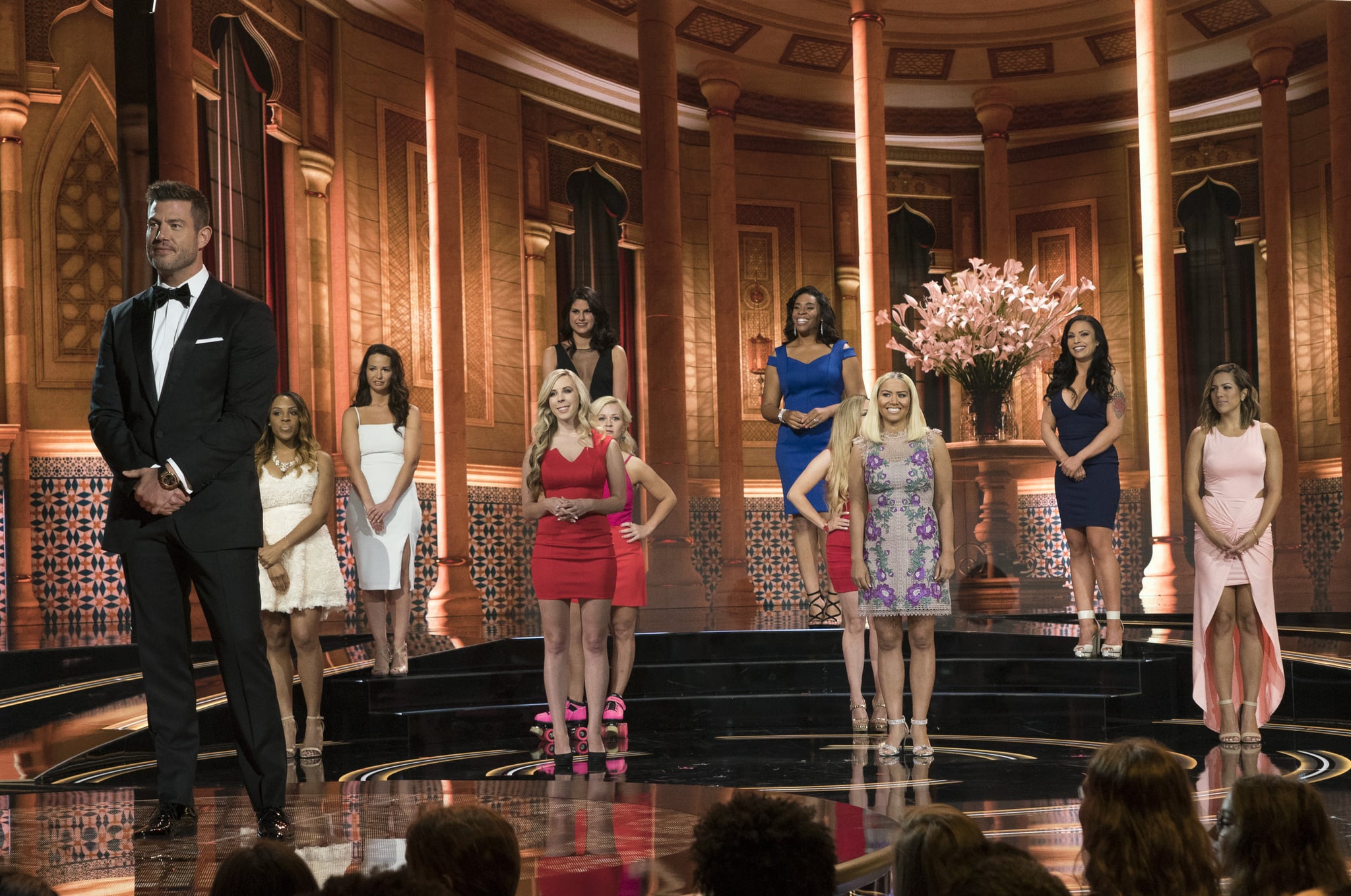 Bachelor Nation: prepare yourself for even more cringe-worthy televised proposals. ABC is about to add yet another dating series to its lineup — because apparently The Bachelor, The Bachelorette, Bachelor in Paradise, and The Bachelor Winter Games just weren't enough to satisfy our hunger for escapist reality television. Dubbed The Proposal, the forthcoming competition show is the brainchild of Bachelor mastermind and producer Mike Fleiss (and no, Sandra Bullock and Ryan Reynolds aren't involved).
The 10-episode reality series will be quite different and far more fast-paced than Fleiss's other dating shows, as every episode will follow an entirely new romantic journey. Below, get the low-down on what's sure to be your newest guilty pleasure.
Episode Details
Here's a quick rundown of how The Proposal will work. "Each one-hour episode will feature 10 eligible daters competing in four pageant-style rounds to win the heart of a mystery suitor, or 'suitress,' whose identity is concealed from them," according to an official ABC press release about the series. We're not quite sure how that person's identity will remain a mystery (Will they wear a mask? Sit behind a curtain, perhaps?), but we do have the scoop on what these "pageant-style rounds" entail.
The first of these phases will be a first impressions round, followed by a beachwear round, which sounds pretty, er, intriguing. After that comes a Q&A round in which each person must "answer the mystery suitor's most pressing romantic questions." In the fourth round, the daters must strive to get the seal of approval from one of the suitor's family members — ha, no pressure!
After each stage of the competition, daters are eliminated if there's no immediate spark between them and the suitor until two contestants are still standing. And that's where the show's namesake comes into play. The two remaining daters will finally meet the mysterious man or woman they've been vying for so they can "present a romantic proposal of their choice." Of course, that proposal doesn't necessarily have to be the get-down-on-one-knee type; it can simply be an invitation to go on a date sometime in the future.
The Host
It looks like our tried-and-true Bachelor Nation dad, Chris Harrison, won't be involved with this new ABC show. Instead, The Proposal will be hosted by former NFL player Jesse Palmer, who was the Bachelor on season five of the series back in 2004. (As a quick refresher, he ultimately ended up leaving the show with finalist Jessica Bowlin, sans marriage proposal, only to break up shortly after.) Here's to hoping Jesse comes up with his own equivalent to Chris Harrison's signature saying that it's "the most dramatic season ever."
The Premiere Date
The Proposal will air this Summer on ABC, on June 18. Before you go and get your Bachelor-Nation-themed panties in a bunch, don't worry — this won't conflict with Bachelor in Paradise coming on this Summer, as producer Mike Fleiss confirmed on Twitter that the show will air as scheduled despite the new spinoff series.
Gonna be fun!!! https://t.co/zTwVFGZd6g

— Mike Fleiss (@fleissmeister) April 24, 2018
Yes, #BachelorNation we will have #BachelorInParadise this summer, too!!!

— Mike Fleiss (@fleissmeister) April 24, 2018