Rebecca Hearing Jack's Voice Before He Dies on This Is Us
This Tiny Detail About Jack's Death on This Is Us Is Incredibly Bittersweet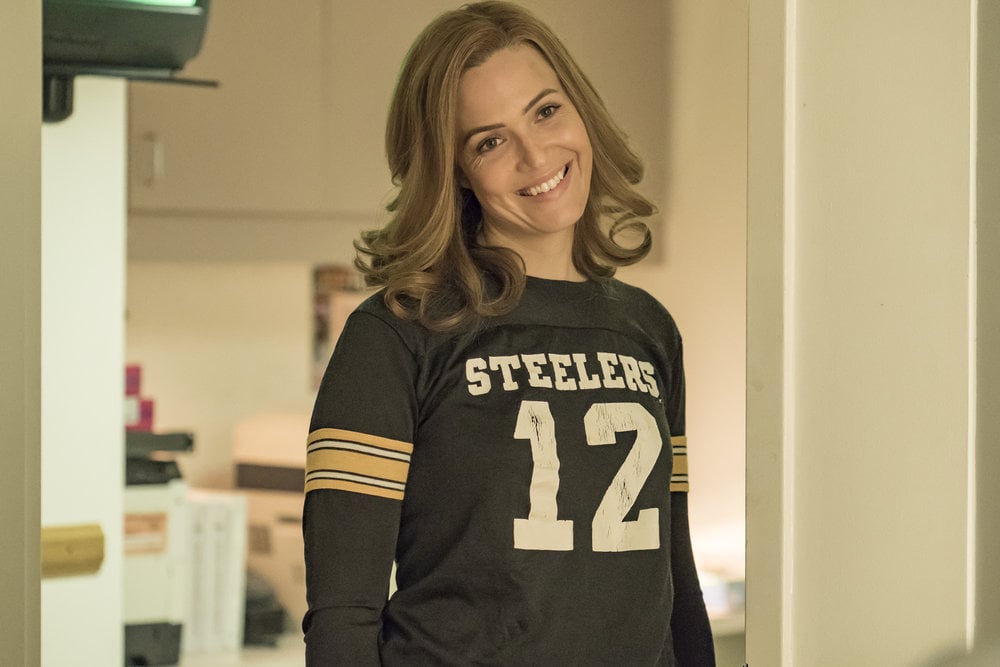 This Is Us really knows how to make us sob with its emotional twists, but it's the little details that send us over the edge. During the "Super Bowl Sunday" episode, we finally learned how Jack died, but it was the scene immediately before that really broke our hearts. As Jack goes into cardiac arrest in his hospital room, an unknowing Rebecca picks a candy bar from the vending machine in the lobby. Since all they have left is chocolate (Jack's least favorite), she quietly says to herself, "Sorry babe," before selecting a Mars bar. And that's when you hear it.
For a brief second, there is a faint whisper as Jack's voice says, "Bec." Even Rebecca hears it as she whips around to see who is there. Just moments later, the doctor comes to give Rebecca the horrible news that her husband has died. Since Rebecca wasn't actually with Jack when he passed away, was that his spirit's way of saying goodbye? Milo Ventimiglia certainly seems to think so. "I had recorded a lot of different versions of that, some that were a little more ethereal like I was whispering," he told Esquire about Jack's voice-over during the scene. "You'll have to ask Dan [Fogelman], but my belief is that it's a presence."
Rebecca does tell Kevin that she always feels like Jack is with her on Super Bowl Sunday. Even though Jack is no longer alive in present day, the touching moment in the hospital proves that his memory (and Rebecca's love for him) will continue to live on for many seasons to come.