Roseanne's Reaction to ABC Canceling Her Show
Roseanne Barr Tells Fans Not to Defend Her Amid Show's Cancellation, Blames Racist Tweets on Ambien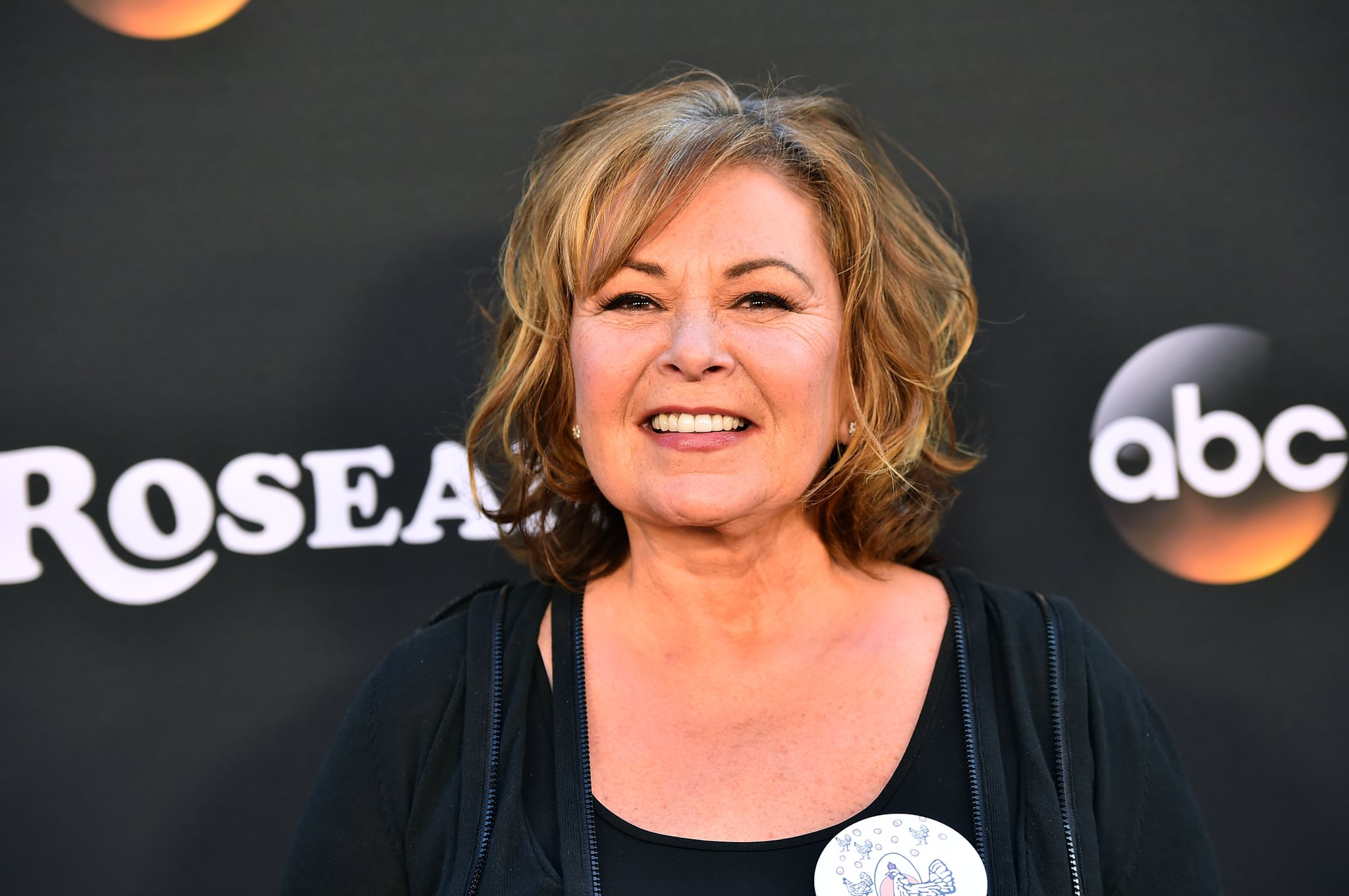 ABC President Channing Dungey did us all a favor on Tuesday when she decided to cancel the Roseanne reboot. The move followed yet another glaringly racist tweet from star Roseanne Barr, this time comparing former Barack Obama adviser Valerie Jarrett to an ape. The 65-year-old actress, an outspoken Donald Trump supporter, has been spewing racist commentary and conservative conspiracy theories on Twitter over the last few years, but it seems the comment about Jarrett — which Dungey called "abhorrent, repugnant and inconsistent with our values" — was the final straw. Barr announced that she was leaving Twitter amid the backlash, but by the end of the day, she was back to her usual behavior on social media.
Her late-night Twitter spree blamed her racist tweet on her use of the prescription drug Ambien, which is typically used to treat insomnia. "Guys I did something unforgiveable so do not defend me. It was 2 in the morning and I was ambien tweeting," she wrote in a now-deleted tweet. "It was memorial day too-i went 2 far & do not want it defended-it was egregious Indefensible [sic]. I made a mistake I wish I hadn't but . . . don't defend it please." (For the record, the head of media relations for Sanofi, which produces Ambien, told CNN that "While all pharmaceutical treatments have side effects, racism is not a known side effect of any Sanofi medication.")
Barr retweeted a flood of messages from her right-wing supporters but also instructed them not to "feel sorry" for her. "Don't feel sorry for me, guys!! I just want to apologize to the hundreds of people,and wonderful writers (all liberal) and talented actors who lost their jobs on my show due to my stupid tweet. I will be on Joe Rogan's podcast Friday," she tweeted, before deleting it later on.
hey guys, don't defend me, it's sweet of you 2 try, but...losing my show is 0 compared 2 being labelled a racist over one tweet-that I regret even more.

— Roseanne Barr (@therealroseanne) May 30, 2018
Since the news of Roseanne's cancellation was announced, the sitcom's other stars have also spoken out. Sara Gilbert, Michael Fishman, and Emma Kenney apologized to fans for Barr's "reprehensible and intolerable" actions and noted they do not stand behind her. The rest of Hollywood has also chimed in, with many hoping that the series will continue without Barr's involvement.