Sean Astin Joke About The Goonies in Stranger Things
Sean Astin Slipped a Very Sneaky Joke About The Goonies Into Stranger Things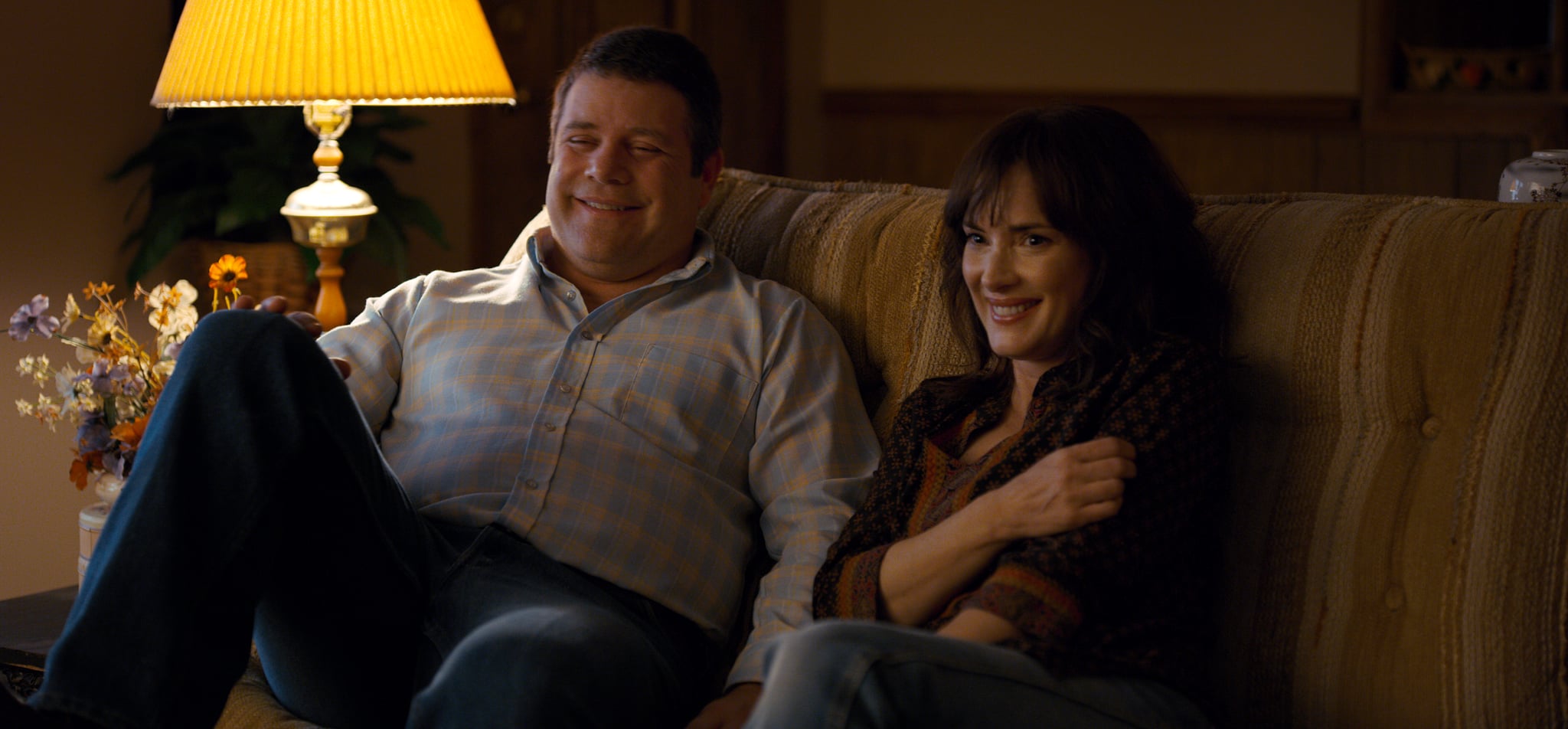 Spoilers for season two of Stranger Things below!
In what might be the biggest twist of Stranger Things season two, the best new character ends up being the mild-mannered, dad joke-loving Bob "the Brain" Newby. While I had my bets on falling for newcomers like MadMax (Sadie Sink) or Billy (Dacre Montgomery), it's Sean Astin's nerdy, genuinely kind RadioShack employee who stole my heart with each passing episode of the second season (well, up until episode eight, that is) (too soon?).
Astin's eventual fate on the Netflix sci-fi drama basically ripped out my heart and stomped on it (*shakes fist at the sky* WHYYYYY?!), but BuzzFeed recently unearthed a little hidden gem within his performance that significantly softens the blow. In addition to iconic roles like Samwise Gamgee in The Lord of the Rings franchise and the titular character in Rudy, Astin also played Mikey in 1985's classic action-adventure movie, The Goonies. It's the latter role — in which he hunts for sunken pirate treasure with a group of friends — that gets a low-key shout out in episode five.
In "Dig Dug," Joyce calls upon Bob's skills as a "brain" to help her decode the meaning behind Will's seemingly erratic drawings. It doesn't take him long to realize that the scribbles, which cover much of the Byers household, are actually an underground map of Hawkins. Joyce then asks if he can figure out where a certain point of the map is, marked with an X. "Yeah? What's at the X? Pirate Treasure?" he jokingly asks.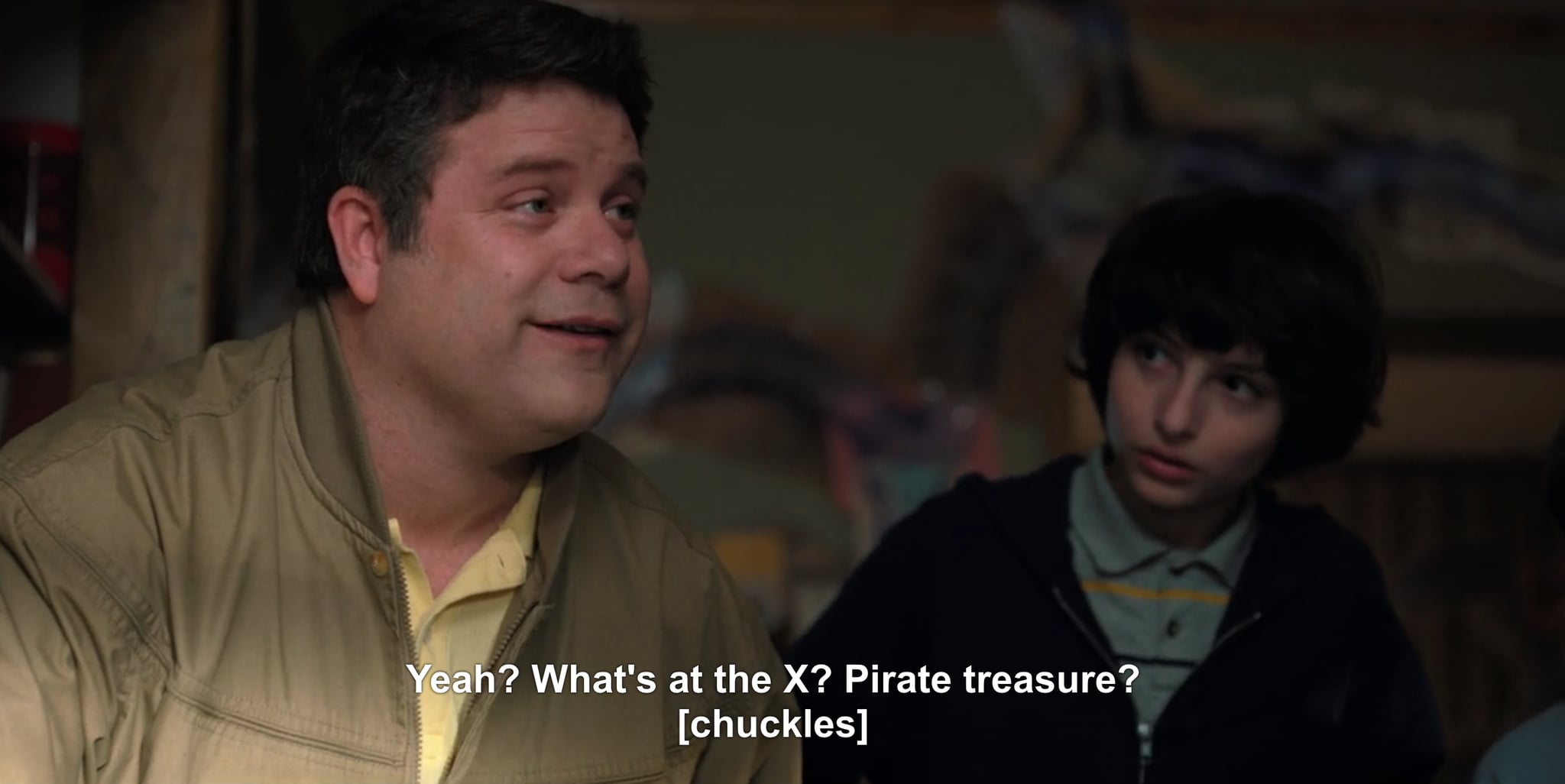 If you thought that might have been a reference to Mikey, Chunk, Brand, and the rest of the gang trying to find One-Eyed Willy's ancient treasure, you're right! Matt Duffer told BuzzFeed that the line was indeed intentional. "We're like misbehaving children," he explained. "I was like, 'I know I'm gonna get slapped for that by the critics, but I don't care, I have to make it.' It just presented itself, it was too easy."
Here's hoping the Duffers keep Bob's spirit alive in season three.